Let's Build Something Special Together.
Expand Your Team By Joining Ours.
You want to take your firm and career to the next level. We want to grow with you. Join our family of brands and get the resources, tools, and access to opportunities you need to support your ambition and take care of your clients.
Meet one of our acquisition partners
Start A Rewarding Relationship.
Relation is on the ground floor of an equity opportunity for entrepreneurs, like you, to build wealth and have a significant impact. By partnering with Relation, you gain access to specialized products, deep carrier relationships, a knowledgeable committed leadership, and a service-oriented culture.
Our culture of trust means you'll feel right at home. Unlike other firms, we are proud of the fact we don't tell you how to run your business. You've already proven your ability to succeed. Which is why you have a seat at the table to partner with us in our equity story.
Add talent to your team
Enhance existing expertise
Expand into new industries and territories
Leverage greater cross-selling opportunities
Take equity ownership
Talk to us
Investing In Your Success.
We're making continual investments in people, processes
and technology to help you attract, win, and retain business.
Our experienced sales leaders leverage decades of hands-on experience and best-in-class technology to teach the art of sales to beginners and to provide continuing education and autonomy for the seasoned pros on your team.
A sales toolkit your sales team can access anywhere
Sales training and coaching to maximize efficiency and productivity
Performance recognition and generous incentives to help you retain the best talent
Recruiting programs to help you attract the best talent
Our integrated marketing team can help you understand what's motivating your prospects and how they want to engage during the sales process and after they become clients.
Promote your brand, services, and products with in-house marketing support
Amplify awareness and thought leadership through PR and social media
Adopt data-driven strategies and tactics to reach clients and to nurture relationships
Our operational resources augment your team and allow you to focus on what matters most: growing your book of business.
Streamline administrative procedures with the assistance of subject matter experts who cares as much as you do
Implement yourself in new processes designed to drive efficiencies across operations
Experience an array of complimentary services that will help you win bigger accounts, retain relationships with existing clients, and stand out from the pack.
Bi-lingual loss control service that help improve workplace safety
Customized client training that helps reduce claims
Dedicated account teams who help simplify the claims process
We're a dynamic, respectful and collaborative team of professionals who care about making the world a safer and healthier place for our clients, employees and their families.
Have a voice at Relation, and make an impact on a company built to thrive for 100+ years
Grow your business with flexible entrepreneurial opportunities
Join a team who genuinely cares about each other and have fun along the way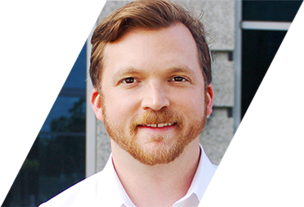 To learn more, contact Tim Hall, CEO and Head of Mergers & Acquisitions directly at (312) 714-7279 or by email.

Notable Mergers And Acquisitions News.