Employee Benefits
They Depend On You. You Can Depend On Us.
Whether you manage a small business, non-profit organization, or multinational company, you need a benefits program that meets the needs of your organization and your employees. Above all, you need a partner who can see the world through your eyes to create a long-term solution that addresses your unique challenges. That's a partner you can trust. And that's exactly where we start: building trust. We listen. We learn. And whether you're trying to balance financial pressures, manage legal risks, foster a healthy workforce, recruit and retain employees, or meet other needs, we can create a benefits solution that benefits everyone who depends on you. 
Employee-Benefits Products:
Medical

Dental 

Vision 

Life and ADD

Short- and Long-Term Disability

Voluntary Benefits

Retirement Plan Services

Self-Funded Programs

Tax-Favored Accounts

Benefit Administration Tools

Executive Compensation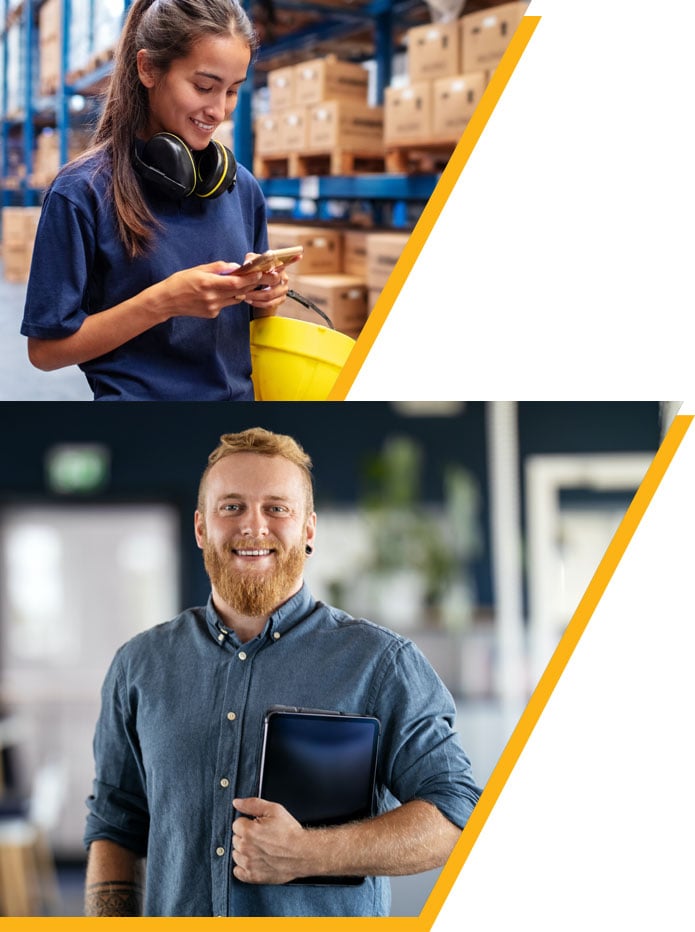 Employee Benefits Services:
Using our data-analytical tools and resources, we help you balance your employees' needs with your own capabilities and budget so you get the plan you need. We identify claim trends and cost drivers, forecast trends in healthcare costs, and analyze plan design and funding alternatives. Rather than relying on self-reported survey results, we benchmark your programs using real-time analytical tools, enabling us to measure the competitiveness of your current benefits programs, provide supporting data to make recommendations and decisions, and evaluate your claim costs and plan utilization against industry norms.
Our extensive library of employee surveys provides insight into employee satisfaction, desired employee-benefits plans, and overall satisfaction with employment. We customize these surveys for you, plus do all of the legwork and data input, so you don't have to. Once we help you understand how your cost and utilization metrics compare, we continue to measure these metrics over time to adjust strategies as needed.
The program placement process begins with a strategic planning session to review the health insurance environment and industry trends along with an analysis of claim experience, utilization, and trends; current plan performance metrics against industry benchmarks; current plan financial structure; satisfaction with current program carriers and vendors; and existing carriers. We walk you through every step, from carrier selection through open enrollment.
Keeping you in compliance is a priority, so we keep you updated on regulatory and legislative issues, and any topic applicable to you, employees, shareholders, or other key constituents. Our in-house legal team provides compliance advice and updates on legal issues relevant to your business. In addition, we can help you with:
Responding to national healthcare reform legislation, the Affordable Care Act, and the ongoing stream of administrative guidance that is being issued regularly to ensure compliance

Designing, documenting, operating, and consulting for all types of ERISA and non-ERISA health and welfare plans (e.g., group health & disability, cafeteria, flexible-spending arrangements, insurance, employee assistance, and severance plans)

Managing HIPAA, FMLA, and COBRA

Complying with reporting and disclosure requirements, including the drafting and filing of Form 5500s
Our in-house communications team creates research-based, results-oriented materials to effectively engage your employees. Our services include:
Developing communications and brand strategy for human resources and benefits-related collateral

Writing, designing, and producing culture-changing employee communications

Drafting of compliance communications including SPDs, SBCs, and requirement plan notifications

Creating and incorporating brand-specific graphic design into your HR and benefits communications

Scripting and producing communications for open enrollments, new hire orientations, and recruiting

Translating communication pieces into multiple languages

Developing and implementing web-based portals for plan enrollment
Achieving your organization's health and wellness objectives requires establishing a series of short-, mid-, and long-term goals and benchmarks, which should evolve with time. Our suite of health and  wellness programs addresses the entire continuum of an employee's potential emotional and physical issues holistically to help provide them the tools and resources necessary to achieve their goals. We'll help you with:
Developing comprehensive wellness programs designed to encourage healthy behaviors

Engaging employees and their family members in managing their health and related finances

Rewarding employees for adopting certain behaviors (e.g., enrollment in a weight loss clinic, participation in care management programs, etc.) in the form of reduced employee contributions or improved benefits

Redefining medical expenses covered by the plan and the extent to which they're covered (e.g., the increasing prevalence of a "lifestyle" drug tier with higher employee cost sharing)
Managing benefits programs is a monumental and time intensive task that can quickly become burdensome and costly and lead to a buildup of inaccurate data. Our integrated system of consultative support, combined with the latest tools and resources, helps you reduce administrative tasks while connecting your carriers, payroll solutions, and third parties. Our capacity to handle virtually any benefits related matter—coupled with our depth of understanding of human resources and the laws and regulations related to healthcare delivery—extends to any size or type of employer in any location. Partnering with us is like having your own benefits administrator on your team. 
We can streamline your benefits administration in these areas and more:
Real-time access to benefit information

Employee self-service portals

Employee communication tools

Resource library

Eligibility tracking

Payroll/carrier integration

Hidden paycheck

Online security

ACA support

Online Enrollment

Open Enrollment

Consolidated billing

Online HR management

COBRA management

FMLA management