Our Culture Comes From The Top.
Building A Trusting, Supportive Workplace And Insurance Partner.
Our executive team sets the tone, both within our company and with our customer interactions. They are a diverse and dynamic group that combines a history of innovation with vast industry experience and a passion for taking care of people. Take a moment to meet the people who lead and inspire us.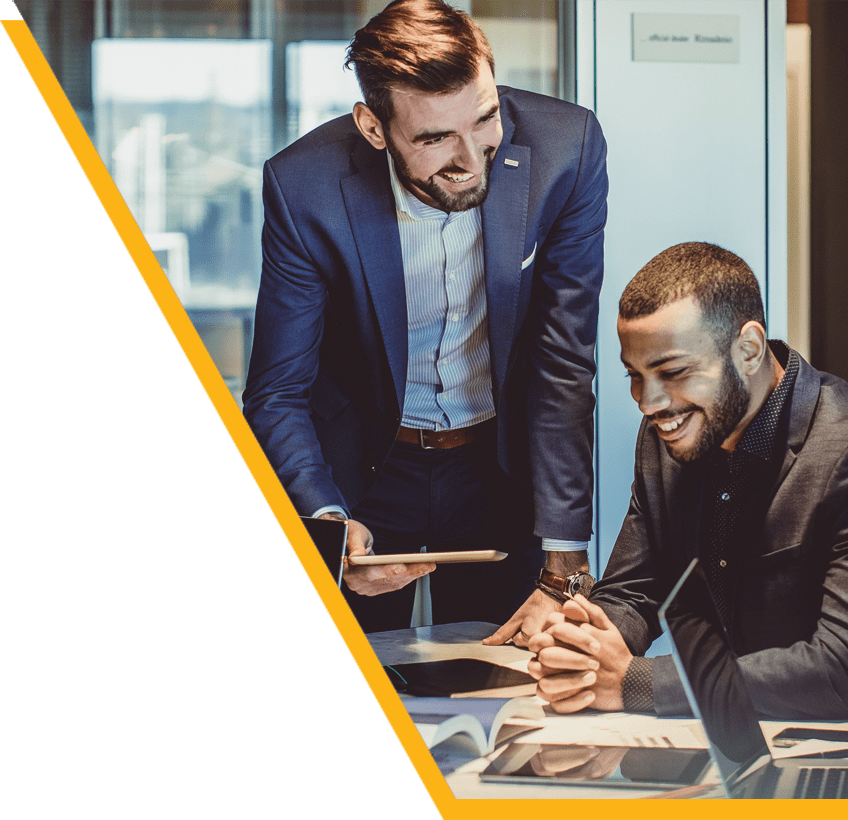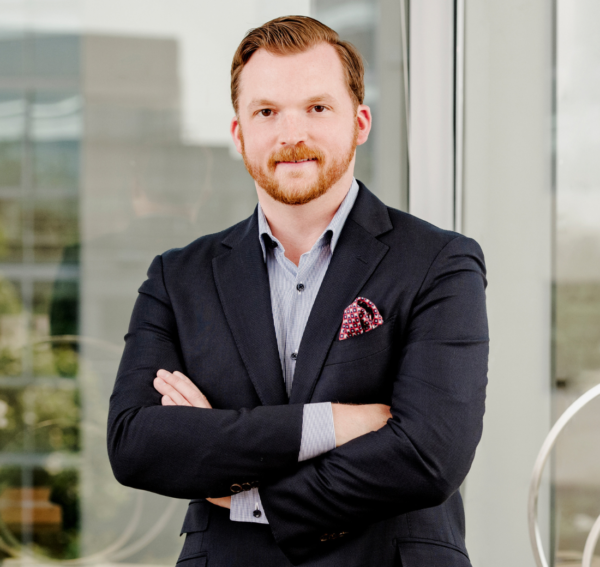 Tim is the President of Relation Insurance Services, where he is responsible for strategic growth initiatives, performance management, carrier management / broking, information technology, human resources, legal, and strategy. He also oversees Relation's corporate development, acquisitions, and integration activities. He joined Relation in 2019 upon Aquiline Capital Partners' investment in the company and has led Relation's execution of over seventy strategic acquisitions, resulting in 3x revenue growth since 2019.
Prior to joining Relation in 2019, Tim most recently served as Partner and Managing Director at Waller Helms Advisors, where he advised insurance carrier, insurance distribution, and insurance services clients on mergers, acquisitions, and capital raises. Previously, Tim was a Vice President in Macquarie Capital's Financial Institutions Group, focusing on executing M&A and financing transactions for clients.
Tim is a graduate of Creighton University, where he received degrees in Finance and History.
To visit Tim's LinkedIn, click here.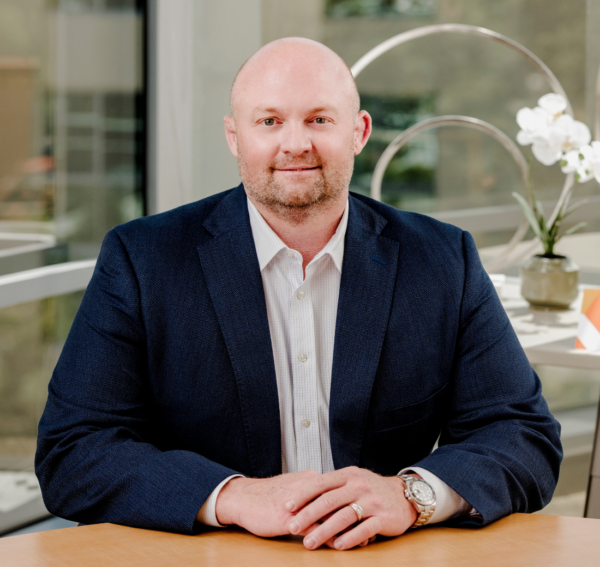 Russell is a veteran insurance brokerage CEO as well as a 16-year Million Dollar Round Table member and seven-time Top of the Table honoree. He joined Relation in 2019 when his company, Premier Consulting Partners, was acquired.
At Relation, Russell is responsible for new business development and retention of current clients. He also oversees Relation's client service effort through the company's regional service teams and provides acquisition integration and support leadership. In addition, he manages producer support efforts. Leveraging his impressive track record as a successful producer himself, Russell focuses his experience and expertise on deepening Relation's sales team's capabilities, expanding products/services to clients, and boosting sales productivity.
As a graduate from the University of Arkansas with a B.S. in Agricultural Business, he proudly represented the Razorbacks Athletic Department as an offensive lineman for four consecutive years (playing both Tom Brady and Peyton Manning). His most proud accomplishments, however, are his 22 years of marriage to his lovely wife and raising 5 children with the same core values he instills at Relation.
To visit Russell's LinkedIn, click here.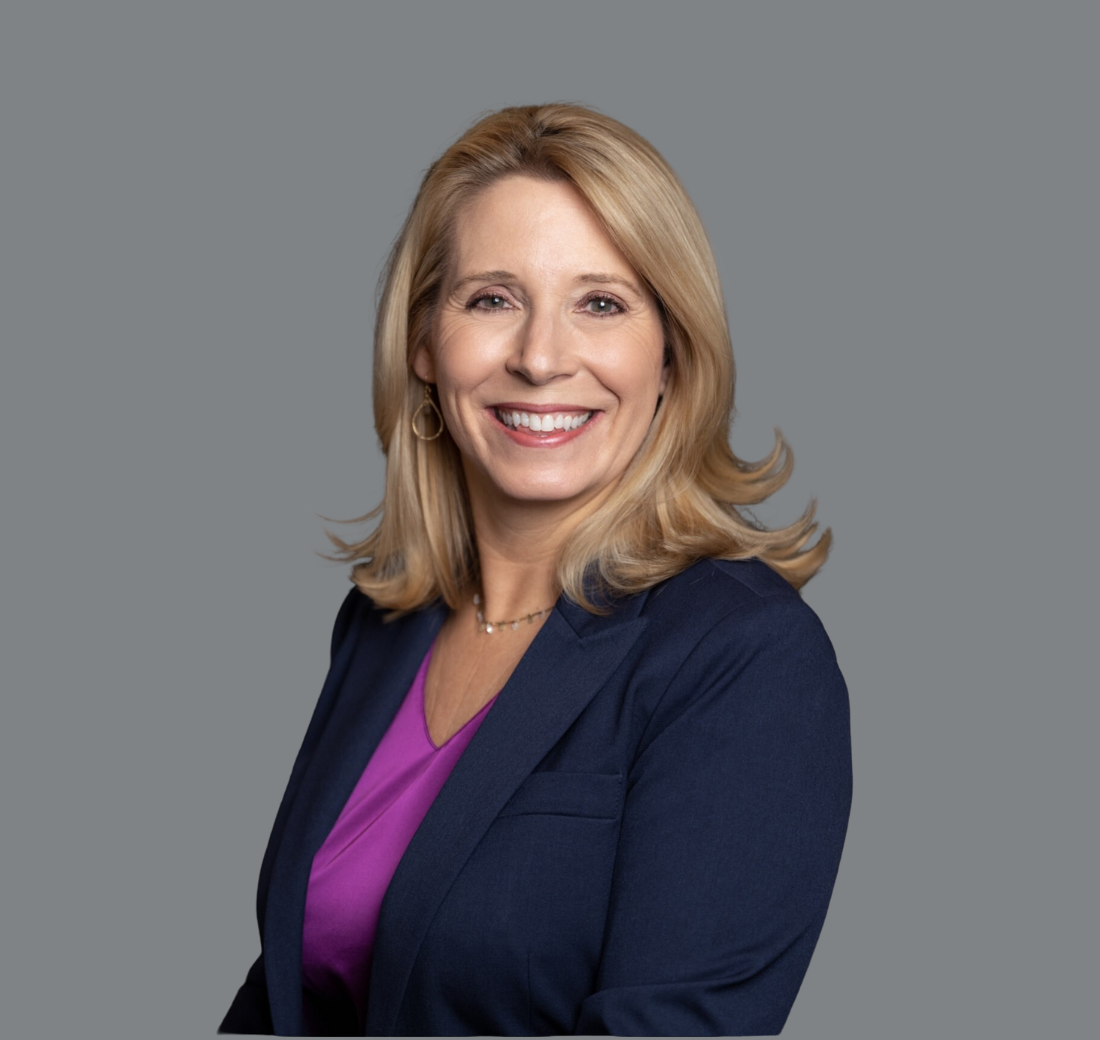 As Chief Financial Officer, Charissa Hartmann is responsible for all of the company's financial functions, including accounting, audit, treasury, corporate finance and shareholder relations. Her career spans more than 25 years of varied experience in financial management, business optimization and finance team building. Prior to joining Relation Insurance Services in 2022, Charissa was with AssuredPartners, Inc., AdventHealth, and EY.
Charissa is a graduate of Stetson University and holds a master's in business administration. She is also a certified public accountant.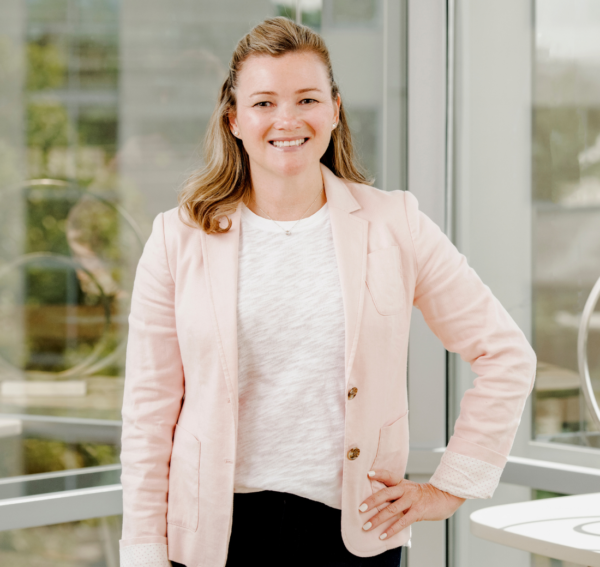 Kate leads Relation's Legal Department and provides guidance, advice, and support to the Company's management team, board of directors, and business units. In this role, Kate counsels on a broad range of corporate and regulatory matters affecting the Company, including acquisitions, corporate governance, and day-to-day commercial transactions.
Kate received a bachelor's degree in finance from the University of Illinois and a Juris Doctor from Chicago-Kent College of Law. Kate is a member of the American Bar Association and is licensed to practice law in California and Illinois.
A lover of skiing, reading, traveling, and the beautiful outdoors, Kate recently explored Croatia and hiked its Plitvice Lakes and Krka Waterfalls. One of her most memorable hikes spanned the Kepler Track, one of New Zealand's "Great Walks." Due to the trail's unique location and varying elevations, she experienced all four seasons during the multi-day trek.
To visit Kate's LinkedIn, click here.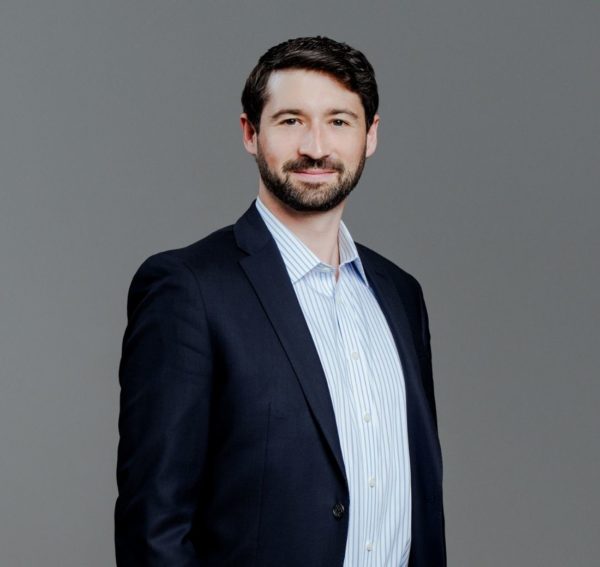 Kevin oversees Relation's companywide strategy for brokerage, market operations, and carrier management. Working closely with executive and regional leadership, he supports Relation's accelerated growth efforts through delivery of streamlined placement processes, expanded carrier access, and best-in-class product development.
He spent the bulk of his career at Marsh New York, where he gained diversified client and market-facing leadership experience across brokerage, sales, and carrier management functions. After Marsh, he led global placement strategy and carrier engagement for Integro Insurance Brokers and went on to oversee strategic partnerships and distribution efforts at Hagerty Insurance Agency.
Kevin holds a bachelor's degree in Risk Management & Insurance from the Honors College of the University of Georgia, where he also served as president of the university's nationally accomplished intercollegiate debate team.
He is an avid traveler, a passionate fan of the Georgia Bulldogs, and enjoys exploring the diverse restaurant scene in New York City with his wife, Christina.
To visit Kevin's LinkedIn, click here.
Jon leads, engages, and manages the collaborative, interactive team of experts for Relation's eastern region. He uses his 20+ years of insurance industry experience to develop acquisition strategy in the East and orchestrate growth through key partner acquisitions.
He earned a bachelor's degree from Appalachian State University and a Master's degree in Business Administration from Pfeiffer University.
When he's not working, he enjoys vacationing with his family and playing golf at his local country club.
To visit Jon's LinkedIn, click here.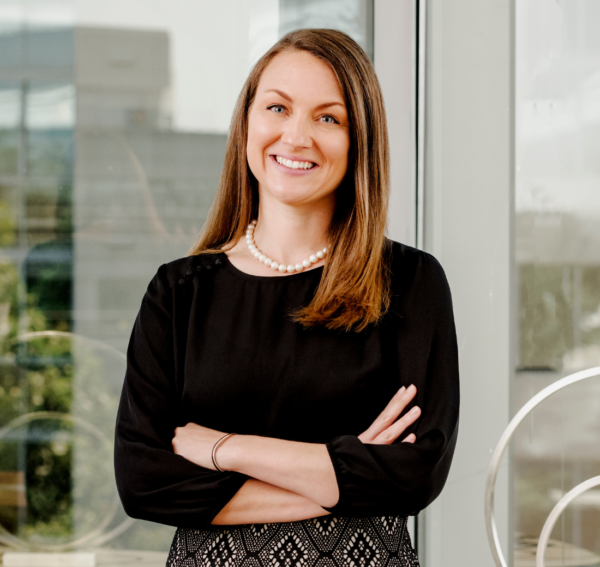 Katy came to us with the Hiller Ringeman Insurance Agency, Nationwide's largest exclusive agency at the time of their joining Relation Insurance. Under a combined family leadership with her father and brother, their agency earned the Nationwide Insurance All-Star Award five straight years—an honor provided to the top 12 agencies within the country—as well as the Triad Family Business Award and the Nationwide Insurance Regional Community Service Award. Katy started her career handling claims for Nationwide Insurance until 2004 when she started a scratch Nationwide Insurance agency, ultimately merging with her father's and brother's agencies in 2016.
To visit Katy's LinkedIn, click here.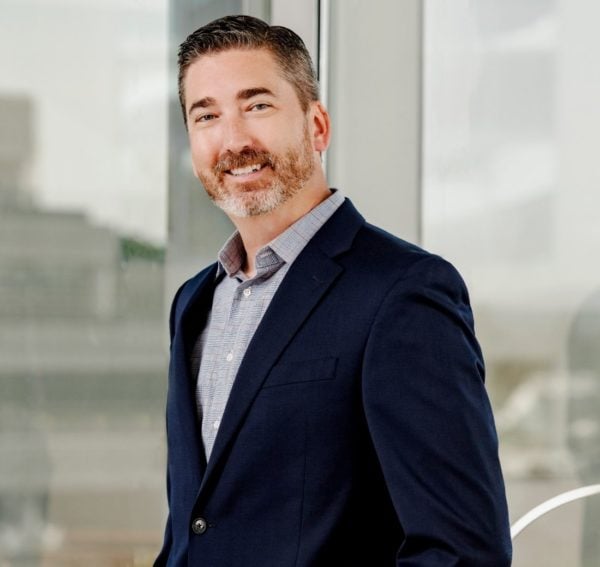 Greg oversees operations in the western U.S. and develops strategies to orchestrate growth through organic sales and key partner acquisitions. Based out of Fresno, California, he has spent his entire career providing insurance solutions to agribusiness clients, including a successful stint as Executive Vice President and Director of Crop Insurance Services for Pan American.
Greg earned a bachelor's degree in Business Administration from Master's University in Santa Clarita, CA and holds two professional designations: Certified Insurance Counselor (CIC) and Agribusiness and Farm Insurance Specialist (AFIS). His areas of expertise include workers' comp, commercial package, captive programs, and crop insurance. Greg and his wife Rhonda have three children.
To visit Greg's LinkedIn, click here.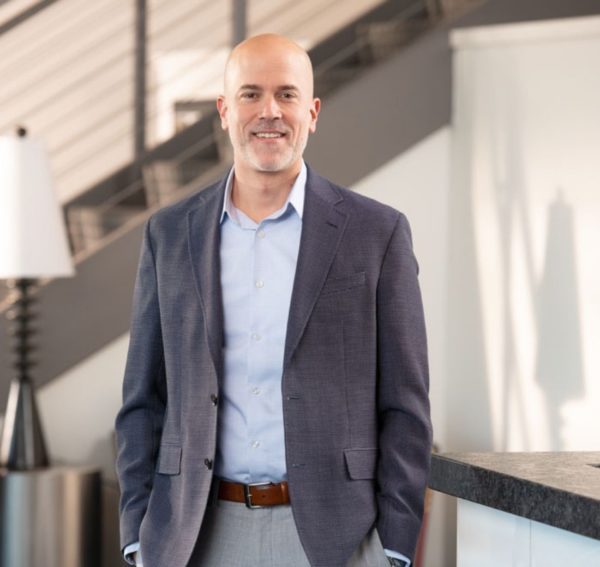 Mark oversees efforts in the central U.S. and develops strategies to orchestrate growth through organic sales and key partner acquisitions. He has more than 20 years of operations experience and has held many leadership roles including Chief Operating Officer of Premier, a Relation company acquired in 2019.
After joining Relation in 2019, Mark became instrumental in laying the groundwork for our central regional efforts. He also began leading Relation's national service organization focusing on refreshing processes, deploying service resources, creating a training platform, and establishing quality reporting for service leadership.
An alum of Oral Roberts university, Mark is very active in his local community and volunteers and fundraises for various orphan and foster organizations. Mark is married and has five children.
To visit Mark's LinkedIn, click here.
Mike is responsible for all aspects of planning, managing, and securing corporate and business-unit IT operations, software development and infrastructure for Relation Insurance.
With 25 years of insurance industry experience across a variety of disciplines including prior senior Financial and Operational roles, Mike brings a well-rounded, business-focused approach to technology management and strategic decision making. He earned his Bachelor of Science from the Florida Institute of Technology and his Master's degree in Business Administration from Georgia State University where he currently sits on the Robinson College of Business Board of Advisors.
Mike is a Commercial Pilot and Certified Flight Instructor. In his spare time, he enjoys playing tennis, guitar and attending motorcycle track days.
To visit Mike's LinkedIn, click here.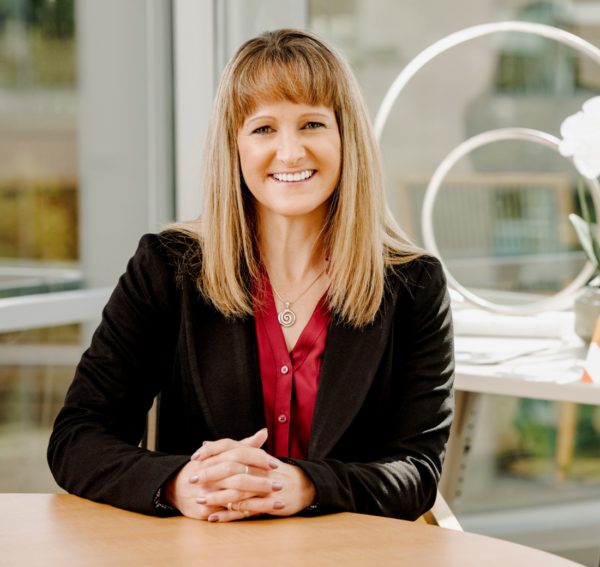 Kendra strengthens the Relation team by creating, guiding, and managing human-resources services, policies, and programs. She works collaboratively with the executive team and managers in developing and implementing initiatives to enhance the growth of the business and to enable the organization to recruit extraordinary talent. Day to day, she aligns HR strategies to organizational goals, provides strong compensation and benefits leadership, and leads the efforts of the HR Team while supporting a customer-centric approach to internal stakeholders.
Kendra is a member of the Society for Human Resource Management Association (SHRM) and the Society for Human Resource Management of Johnson County (SHRM-JC). She earned her Professional in Human Resources (PHR) certification and her Senior Professional in Human Resources (SPHR) certification from the HR Certification Institute (HRCI).
To visit Kendra's LinkedIn, click here.