Property & Casualty
We're Proactive About Your Protection.
Our approach to property and casualty insurance lends a reassurance unlike most; it's more personal, more direct, more creative. We don't just deliver products, we develop long-term relationships built on trust. We earn a deep understanding of your operations, risks, attitudes, and ambitions, then create holistic risk-management solutions from fully insured to deductible, captive, and self-insurance programs. We're proactive about preventing losses and help mitigate them if they occur. Our account management teams are readily available to expertly handle your admin needs. Now you're prepared for anything.
Property & Casualty Products:
Property
Casualty

General Liability
Auto Liability
Umbrella/Excess Liability

Worker's Compensation
Cyber Risk
Professional Liability

Executive-Risk Coverages
Directors & Officers Liability
Employment-Practices Liability
Fiduciary Liability
Crime

Industry Specialties:

Agriculture (crop)
Higher Education (educators' legal liability)
Construction (contractor/owner-controlled program, builders' risk, bonds)
Transportation (liability, physical damage, cargo)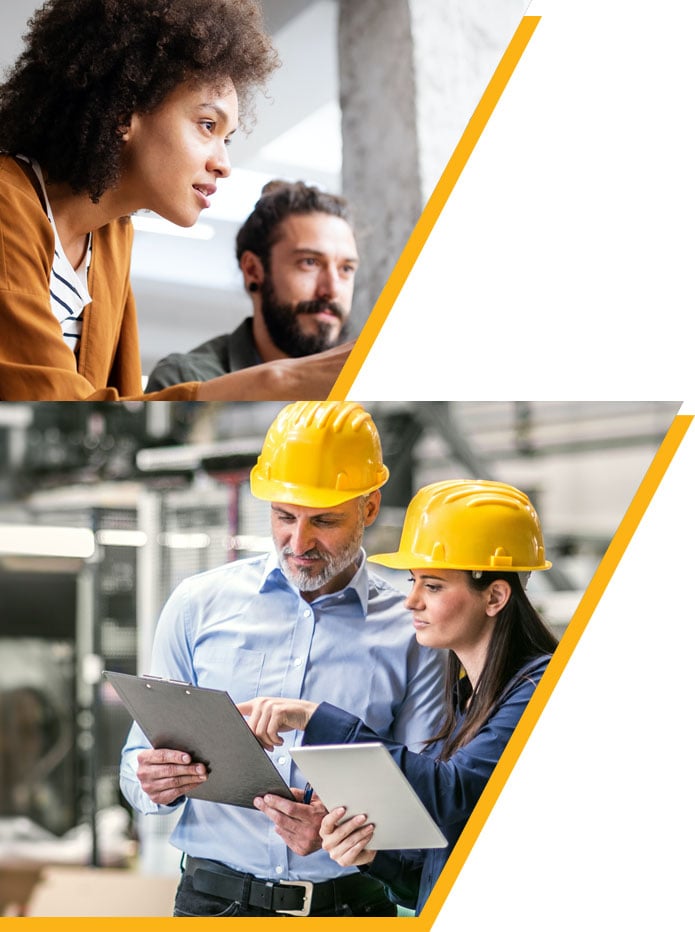 Property & Casualty Services:
It is critical we gain a thorough understanding of the unique blend of your operations, exposures, and attitudes toward risk. We start with a comprehensive review typically including the following:
Physical inspections

Deep-dive interviews with senior leadership and key operational staff

An analysis of historical losses and claim trends, which can impact placement results (where there is sufficient data, we complete statistical loss projections)

A review of existing insurance policies and insurance program financial structures

A review of any current risk-control and loss-prevention initiatives
Upon renewals for existing clients, we repeat many of these steps to track operational changes, monitor current insurance-program performance, and ensure our unwavering understanding of the organization.
Strategic Planning:
With risk-identification and analysis information in hand, we then begin the insurance-placement process with a strategic planning session where we:
Discuss potential risk-treatment techniques that may include a blend of avoidance, retention, and/or risk transfer either through insurance or contract

Review the scope and structure of existing insurance programs to help ensure coverage, retentions/deductible, and limits are appropriate, and decide if any adjustments should be made

Evaluate the state of the insurance marketplace and determine whether to market competitively or to renew with existing carriers
Program Marketing:
Carrier selection: The insurance market is dynamic, and we devote tremendous time and energy to stay current on insurer capabilities and underwriting appetites. Our understanding of the markets, coupled with our significant premium volume, puts us in a position of strength to carefully match you with suitable insurers and use our negotiating leverage.
Underwriting submission: Before approaching the market(s), we invest time to ensure we create a quality submission that accurately represents your operations, exposures, risks, loss-prevention activities, and our renewal expectations of the markets, including coverages, structure options, and pricing.
Negotiation: We work with underwriters to push for the most advantageous options for you. We avoid surprises and work to keep you apprised of our negotiation progress.
Renewal Presentation: We prepare detailed comparisons of coverage terms and conditions, program financial factors (e.g., premiums, retentions, deductible, limits, etc.) and, if appropriate, alternative program structures. We review advantages and disadvantages of each alternative and make recommendations.
Placement and Ongoing Monitoring: Once we implement the program, we continue to monitor its performance throughout the year, assess how well it works, and make modifications if necessary.
As a true partner, we recognize our ongoing obligation to provide support 365 days a year. In order to ensure programs are running smoothly, we canDeliver binding confirmation documentation
Handle all accounting matters

Create schedules of insurance

See that policies are issued, checked for accuracy, and delivered as quickly as possible

Make policy modifications as changing circumstances require during the year

Promptly issue certificates of insurance and vehicle ID cards

Maintain any and all required databases

Review insurance-related provisions in contracts and agreements

Field coverage questions

Keep you informed of relevant insurance marketplace, legal, or legislative issues or developments
The world of insurance claims is often unfamiliar, confusing, and complicated. That's why we invest in claims advocates who have the expertise to guide you through the claims process, providing support that can include:
Reviewing existing claims reporting and claims handling procedures and/or developing new claims-handling agreements

Performing loss and reserve analyses

Auditing selected claim files

Working with brokerage-placement teams to prepare statistical analyses on claims data and trends for renewal submissions and underwriting negotiations

Monitoring carrier or third-party-administrator claims-handling performance

Keeping you informed of relevant insurance marketplace, legal, or legislative issues or developments
We invest in post-loss claim advocacy resources to help you manage claims that have already occurred. We also have loss-control consulting staff who are skilled at helping you design and implement pre-loss programs to limit or avoid claims before they happen. We work with you to integrate risk-management, risk-control, and loss-prevention activities into your operations. We have an extensive suite of loss-control and safety services tailored to meet the needs of both general and specialized industries, including:
Evaluation of current programs, policies, and procedures

Safety inspections

Loss-history trend analysis and operational risk identification

Loss-control and safety-program design and implementation

Onsite or online safety training for employees and supervisory staff

Regulatory compliance (e.g., OSHA and DOT)

Employee and fleet safety manuals

Ergonomics evaluations and training

Accident-investigation and loss-recovery protocols/procedures

Return-to-work programs