Education Solutions
Peace Of Mind To Empower Your Pursuits.
Our comprehensive insurance services allow you to offer a richer, more fulfilling experience for students and staff. We work with you, building trust as well as an understanding of your challenges and mission. Only then can we ensure our personalized and cost-effective strategies will empower you to pursue your goals. Through creative solutions—including custom technology and value-added admin support—we can help you make a difference and breathe easier.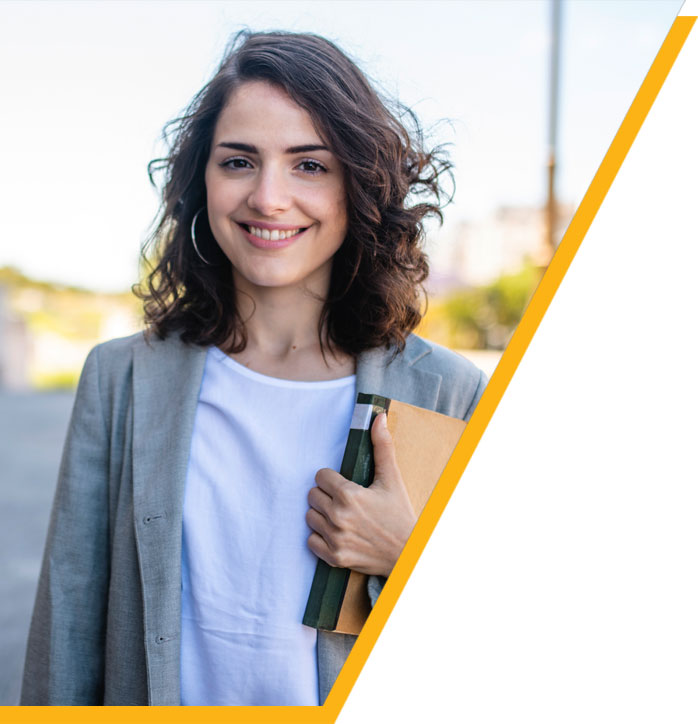 Education-Solutions Products:
While tuition and healthcare costs are rising, affordability is essential. We can help you create comprehensive insurance plans that address the increasingly complex needs of your students, whether they are domestic or international students studying in the U.S or abroad. We'll help your students receive the coverage they need at a price they can afford, plus offer additional services such as waiver administration and simple online enrollment. For international students, we can design flexible plans, but all meet or exceed U.S. visa requirements, and for outbound students we can develop study-abroad plans that are accepted globally. If you prefer a voluntary student health plan for your international students, we offer individual plans with several options through our product International Student Protection.
We work closely with our underwriter partners to bring you tailored programs that include any of the following:
Domestic student health
International student medical (mandatory or voluntary)
Study abroad
Accident-on-campus
Repatriation and medical evacuation
Supplemental vision and dental 
To learn more about our student-health services, please visit 4studenthealth.com. To learn more about our voluntary short-term accident and sickness medical plans for international students and scholars, visit intlstudentprotection.com.
We can analyze and discuss your athletic insurance needs, offer claims review and problem-solving advice, and work with you to initiate or improve risk-management techniques. Our flexible plans are designed for all types of athletic programs, for any campus, from small private colleges to large state universities.
We can develop solutions for virtually any athletics program, including:
NCAA, NAIA and NJCAA intercollegiate basic and catastrophic injury – including fully insured or aggregate deductible plans
Club sports
Intramural athletics
Camps and clinics
To learn more about what we can do for your athletics program, please visit 4studentathletes.com.
We're here to help make sure the health insurance plan you provide or offer to your exchange program addresses the increasingly complex needs of your participants, whether they are here for just a few weeks or a couple of years. Our plans meet or exceed U.S. visa requirements, and our outbound plans are accepted by virtually all foreign agencies.
Our technology solutions are designed to make your plan administration as simple as possible. By acting in the capacity of both broker and plan administrator, we are here for our partners and participants every step of the way.
We'll work closely with our underwriter partners to bring you tailored programs that include any of the following:
Cultural exchange health
Accident and sickness benefits
Medical emergency evacuation and repatriation
Emergency dental
Trip delay/cancellation
Baggage loss/delay
Personal liability
24/7 emergency assistance
To learn more about our exchange health services, please click here.
You invest a lot in your faculty and staff. We invest the time and resources necessary for the best possible return on your school's benefits packages. As a recognized national leader in developing and supporting innovative employee-benefits programs, we provide the comprehensive compliance, administrative communications, and analytical support that makes sense for you. Our solutions go above and beyond traditional cost-cutting strategies that reduce expenses; we also aim to improve the productivity, health, and satisfaction of your employees.
For a more in-depth overview of our employee-benefits practice, please click here.
We know you face complex and unique exposures on campus. We offer expertise and resources to bring you highly specialized coverage, while also offering management and loss-control solutions to lower your costs. Our approach is centered around providing flexible solutions that achieve your specific goals. We're a knowledgeable partner who can identify and implement strategies that can reduce your risk, lower your premiums, and, should a disaster occur, create a plan that gets everyone back to school as quickly and efficiently as possible. We write commercial insurance policies for all types of campus buildings and structures and partner with several "A"-rated carriers to provide specialized coverage to educational institutions. 
These policies may include:
Blanket accident policies
E&O policies
General liability insurance
Risk financing
Captive programs
Guaranteed cost
Aggregated purchasing
Large deductible
Self-insured retention
Retrospective rating plans
Loss control and safety issues
Directors' and officers' liability
Employment practices liability
Educators' professional liability
Property
Automobile
Cyber liability
Workers' compensation
Foreign package
Umbrella
We've developed a variety of products and services customized for amateur sports and youth programs, including sports camps and tournaments or events of all sizes across the country.
We offer the following coverages:
Third-party commercial general liability
Participant legal liability
Participant accident medical
Catastrophic medical (if needed)
Ancillary coverages (e.g., property, workers' compensation, etc.)
To learn more about our comprehensive programs and the specific customer groups we serve, please visit 4recsportsandmore.com.
With our sport/accident plans, we offer full-service, in-house claims processing. Our claims department works closely with our account-management teams to understand the specifics of each plan and gain a thorough understanding of how each claim should be adjudicated. Claims customer-service team members are available to answer questions about benefits and coverage and provide claims status. More than 98% of calls to our claims team are answered in 30 seconds or less, and 95% of claims are processed within 14 business days.