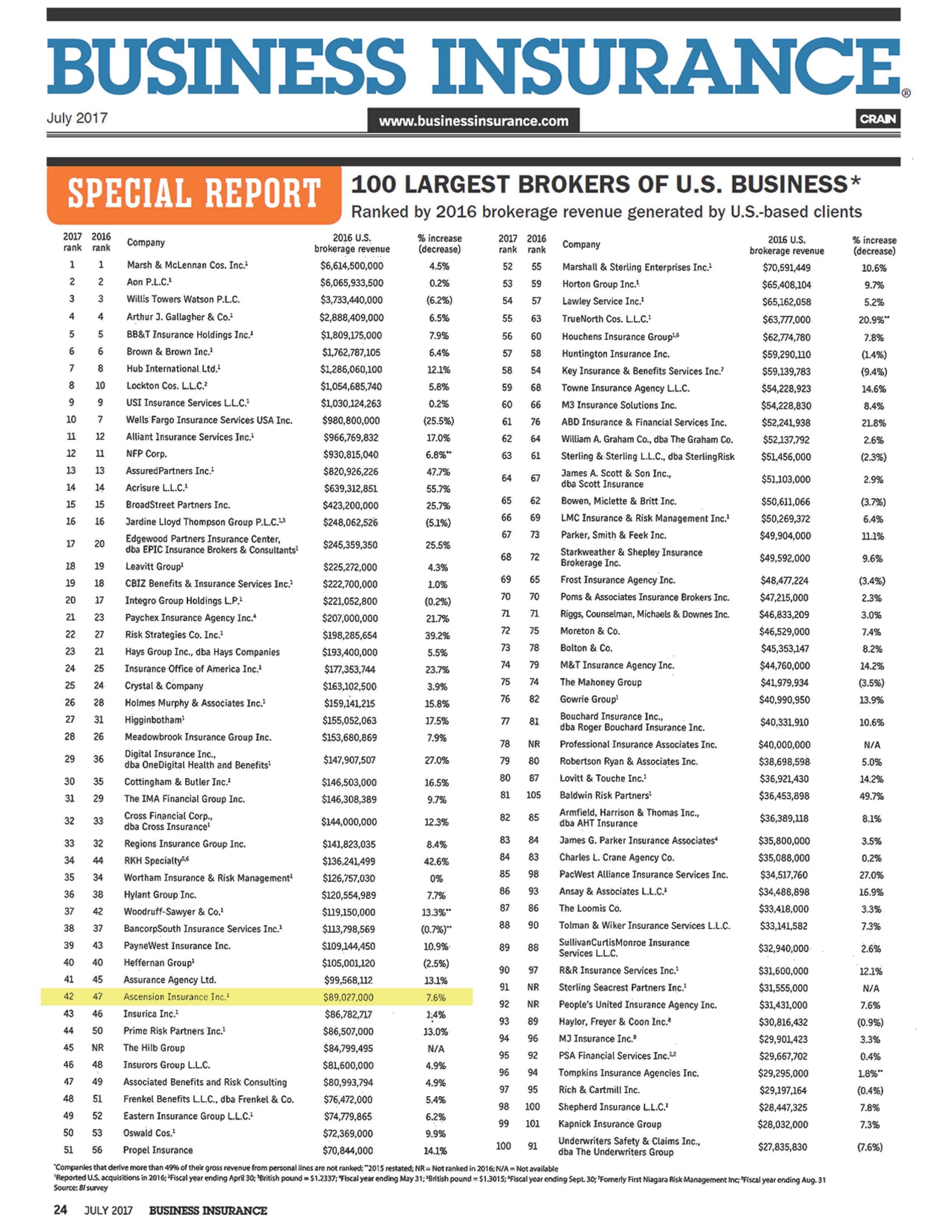 Business Insurance has named Ascension Insurance, Inc. to its list of the "Top 100 Largest Brokers of U.S. Business." The list—published in the July 2017 of Business Insurance—ranks brokers by 2016 brokerage revenue generated by U.S.-based clients. The list also compares each company's 2017 ranking with its 2016 ranking. This year, Ascension ranked number 42 out of 100 companies.
"Business Insurance is a vital risk-management news source for executives here in the Bay Area and those all over the country who are concerned with best practices and emerging trends," said Natalie Zensius, Vice President of Marketing and Communications at Ascension. "We're pleased to have once again received a coveted spot on their list of top 100 largest brokers by 2016 domestic revenue."
To see the full list, click here.
##
About Ascension Insurance, Inc.
Ascension Insurance, Inc. is a premier insurance agency that offers superior risk-management and benefits-consulting services across the U.S. It is ranked within the top 50 largest agencies in the country by revenue, with approximately 480 employees in more than 30 locations nationwide. Ascension is a privately held corporation; alongside its private-equity partners, Parthenon Capital and Century Capital Management, the company expects to continue its strong growth trajectory through additional acquisitions and organic growth. For more information about Ascension, please visit www.ascensionins.com.