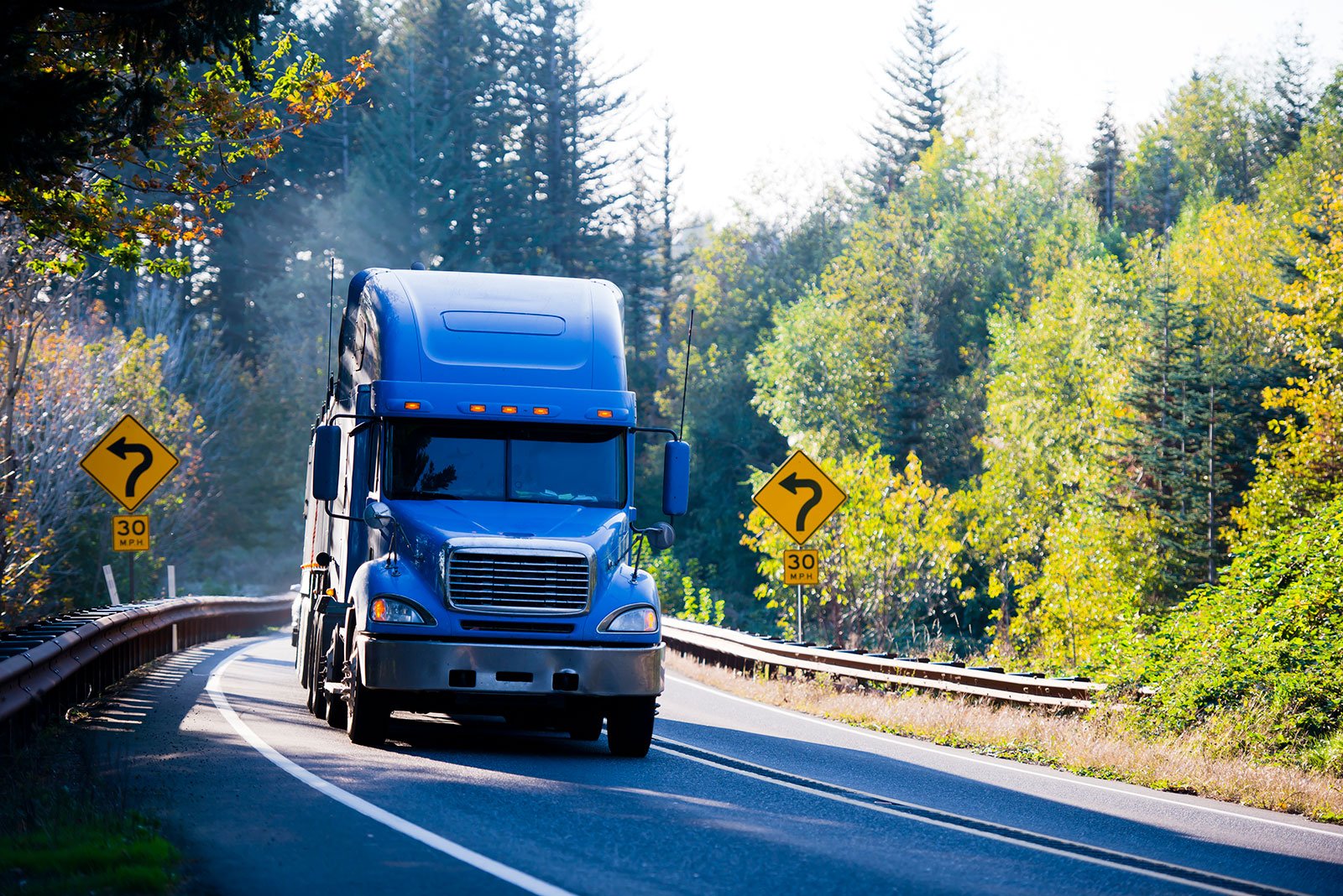 For trucking and transportation companies, managing insurance isn't for the faint of heart. Premiums are on the rise, legal settlements are increasing, and equipment is getting more expensive. In addition, new rules and legislation are changing how safety is understood and measured. As the landscape shifts, technologies that help put driver safety at the forefront are playing a key role in reshaping the industry, and also allowing technology-adapters to reduce risks and position themselves more in the driver's seat. 
Understanding Increased Premiums
Trucking insurance premium increases—combined with increases in climbing equipment costs, driver pay, and, recently, fuel⁠—are putting pressure on trucking companies to reduce expenses where they can. According to the American Transportation Research Institute (ATRI), the average carrier cost per mile for truck insurance increased from $0.064 in 2013 to $0.075 in 2017, and the Wall Street Journal found "The cost of truck insurance premiums rose 12%, on average, to 8.4 cents a mile, in 2018 from the previous year."
Here's a couple of reasons why premiums have been increasing for years for trucking companies:
Nuclear Verdicts
The severity of claims fueled by nuclear verdicts⁠—settlements that range in the millions⁠—has increased dramatically in recent years. The enlarged size of jury awards and settlements can partly to attributed to the increased frequency of court cases referencing data from FMCSA's Compliance, Safety, Accountability (CSA) program.
CSA data is used to identify motor carriers with safety issues and prioritize them for warning letters, interventions, and/or investigations. The data is updated monthly and is organized into seven categories, known as the Behavior Analysis and Safety Improvement Category scores (BASICs). Five of the seven BASICs are publically available online through FMCSA's Safety Measurement System. (Congress removed some CSA data from public view in December 2015—including the Crash Risk Indicator and Hazardous Materials BASICs—due to concerns about the data accurately portraying carrier performance.)
With BASIC scores like Hours of Service, Unsafe Driving, and Vehicle Maintenance openly accessible, lawyers can use compliance history in combination with accident details to try to establish negligence in a court of law. This strategy can result in high jury verdicts and defense costs.
As a result, claims that might have been $200,000 five years ago have risen to $500,000 in some cases. Significantly higher settlements, jury verdicts, and fear of potential jury verdicts have increased reserve forecasts, which in turn have had a direct effect on defense costs and insurance premiums. Premiums that may have averaged $6,000- $7,000 earlier in the decade can now run 20-50% higher, especially if the voluntary insurance market continues to decline and State Assigned Risks programs are the only takers.
Some companies believe the factors that contribute to BASIC scores have no direct correlation to how safe they are as a company. Although the CSA scoring is not perfect, the methodology is directionally accurate and typically the motor carriers that complain about their scores do not perform as well as their competitors. When carriers choose not to invest in safety policies and proven safety technologies, it is arguable that profitability is being placed ahead of safety, which can further increase litigation costs.
CSA Scores Changing to More "Rigorous" Data-Driven Model 
Currently, the Federal Motor Carrier Safety Administration (FMCSA) uses CSA scores as the primary means to identify high-risk motor carriers. But a new statistical model⁠—the IRT model⁠—being explored by the FMCSA would utilize data to measure a motor carrier's "safety culture," rather than attempt to predict its likelihood of a crash, according to a piece in Transport Topics. However, it has been widely reported that FMCSA officials will not make a decision until September 2020 about whether to adopt the IRT model, which is complex and may be difficult to explain to the trucking industry.
In this litigious environment, carriers that choose to invest in safety technology and embrace statistical models will have more data-driven resources to help try to dissuade claimants from landing a lottery-type award.
Improving Safety Proactively
Instead of just going along for the ride, trucking companies can consider taking matters into their own hands by investing in technologies that can help substantially reduce risks, as well as  gathering data that can reinforce a culture of safety. In many cases, the cost of avoiding one nuclear verdict may offset, or even pay for the investment. Here are a few of the most popular safety technologies being implemented by trucking companies:
Dash Cams:

Dashboard cameras on trucks are becoming table stakes and have already been positively reducing premiums. In some cases, cameras can completely eliminate a possible accident claim which would had been a difficult "he said / she said" battle in the past. Even in the case of a head-on collision, dashboard cameras simplify determining who is at fault. An easy video review process can even exonerate a driver on the spot.
Collision Avoidance Systems: Smart anti-collision technologies that sense when a vehicle is getting too close, and apply the brakes on behalf of the driver, are already mitigating risks. While the technology has been around for several years, more 2020 rigs promise to come equipped with this technology already in place, and other retrofit options have recently come to market for older trucks. These technologies don't just help drivers avoid accidents; they also lay the foundation for safer practices by collecting data that can be used to retrain drivers, or to create full driver safety programs for a company to make the entire fleet safer. While equipping rigs with collision avoidance technology may cost $30,000-$50,000 extra, with fewer collisions, diminished severity of claims, and more affordable premiums, the dividends can pay off down the road.
Anti-Fatigue Technology: A slew of innovative new technologies are beginning to hit the industry to help diminish driver fatigue. While dash cams can retroactively show whether a driver was asleep at the wheel in the event of an accident, predictive technology can reduce the likelihood of dangerous scenarios. For example, fatigue meters technology uses hours-of-service logs to predict driver fatigue levels, updating managers with thorough assessments for every driver in the fleet. Wearables (like a Fitbit-like device) are similarly analyzing fatigue by measuring body movements, assessing sleep quantity, and predicting when alertness will start to decline. Even facial mapping technologies that look for symptoms of fatigue from a driver's face, such as yawning or head nodding, can estimate driver alertness.
Data gathered from these new safety technologies can not only help identify and sideline potentially dangerous or fatigued drivers, but also help lead to more personalized training and hours-of-service regulations for each driver to increase safety. 
It's been said that you can't stop progress. In this case, technology has come to the trucking and transportation industry. While retrofitting trucks with safety-centered technology or buying new trucks with technology already installed can seem expensive and arduous for many industry veterans, encouraging a safety-centered culture that protects drivers can pay off in the long term in the form of reduced accidents (and lawsuits), as well as lower premiums. Those in the industry quickest to embrace a safety-first mentality and support it with the best tools and protocols currently available will be ready to evolve and be more attractive to potential employees.
Peter Smelzer, AAI, AIS is a Fleet Risk Advisor for Relation Insurance Services. He can be reached at [email protected] or on LinkedIn.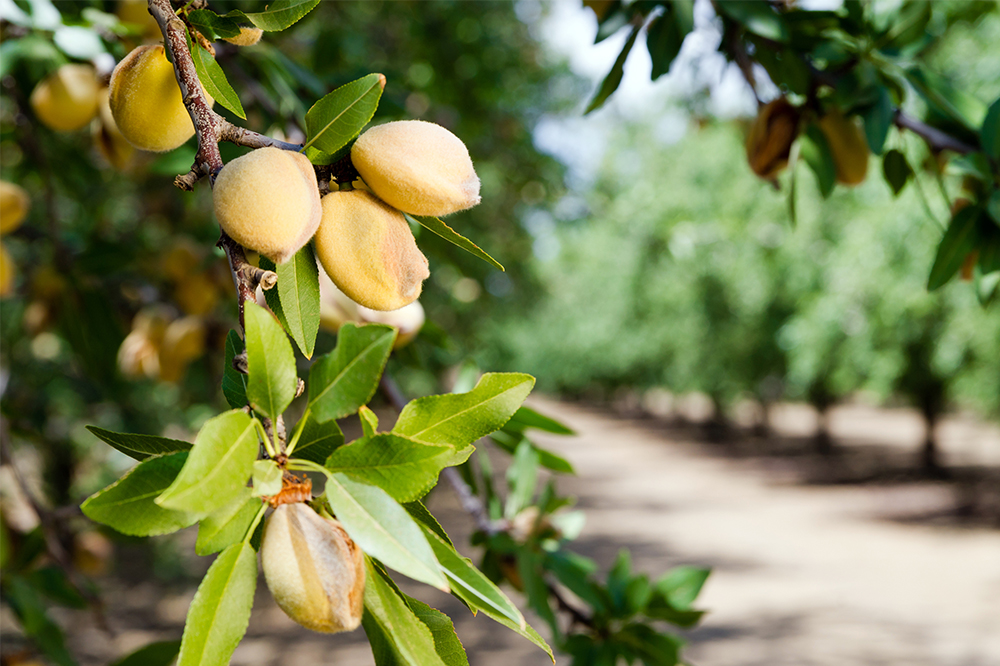 Nut theft is no joking matter—it's a significant and growing threat to California's $9 billion+ nut-tree business. With more than 30 nut-theft events in 2015 compared to just one in 2009 and four in 2014, what once warranted only local agricultural area media coverage now garners national mainstream attention. The 2015 price tag? $4.6 million.
That's enough of a hit to a vital California industry to make the state's legislature sit up and take notice. Last year, both houses passed a bill—in record time—to establish a statewide, cross-jurisdictional "Agricultural Cargo Theft Working Group." This funding mechanism would have activated and aligned numerous law-enforcement agencies in helping target these crimes, but Governor Brown unexpectedly vetoed the legislation on September 21, 2016. Additional legislation is in the works to increase criminal penalties for thieves from a misdemeanor to a felony.
Tailoring Insurance Coverage
In the event they are the victim of nut theft, growers should have a strong post-loss solution. As such, it's important they work with an agent or broker with specialized expertise to ensure they have properly structured insurance placements. The analysis starts with contract review: Who bears the risk, and are there "handoffs" along the path from tree to processor to final end-user? Only when these terms are understood can insurance coverage be negotiated and implemented.
Why Steal Nuts?
They're valuable: A truckload of nuts, especially almonds, walnuts, and pistachios, can range from $100-500K.
They're in demand: Touted health benefits and drought have strained supply.
They're not easily traced: Unlike electronics, nuts don't have serial numbers!
They vanish quickly: By the time a theft is discovered, the nuts are often already on a ship or broken into smaller loads and dispersed to out-of-state destinations.
The following approaches are available to growers and distributors:
Commercial-Package Policy
There may be some coverage for Business Personal Property Stock in Transit under the basic policy form. However, this transit coverage tends to cover only a limited number of perils, so relying on this extension could lead to an uncovered loss.
Cargo/Transit Policy
Once the shipment is in the correct trucking carrier's control, ensure the trucking carriers' cargo policies do not exclude theft for any reason other than employee dishonesty, which is excluded by most cargo policies (this can be easily covered with a separate crime policy). Many trucking cargo policies will exclude or limit theft coverage if the vehicle is unattended or if a trailer is dropped. Additionally, consider requiring a crime policy to cover theft by employees of the trucking carrier (including theft by the dispatcher and/or the driver).
Stock-Throughput Policy (STP)
An STP offers growers and distributors the most comprehensive protection: Goods are covered at all times whether they're being moved, processed, or stored. An STP can be an "all risk" type of insurance policy that provides seamless coverage from end to end and protects against perils including earthquakes, floods, and contamination.
Pre-Loss Risk Control
Growers and distributors should do everything possible on their end to prevent a theft situation, but orchard premises security (i.e., fencing, cameras, a guard service, etc.), is not an end-all-be-all solution. Nut theft is more commonly an act of fraud rather than an act of force.
Perpetrators are often part of organized crime groups, using sophisticated technologies to hack into trucking firms and utilize Department of Transportation databases. "Drivers" show up with high-quality, legitimate-looking paperwork. These forged documents incorporate burner phone numbers and enable thieves to steal shipping information and to quickly move the product to the black market stream of commerce. The thieves, and their loot, become immediately untraceable.
Growers/distributors can take any of the following precautions to prevent theft:
Develop a relationship with a few select trucking carriers with whom a consistent protocol can be established to confirm the correct drivers are picking up the loads.
Ensure your computer systems' security is state-of-the-art, and ask carriers about their data integrity.
Call the carrier on the phone number provided during the originally contracted shipment and not the phone number given on any shipping documents (given their potential fraudulent nature). Require those firms to advise detailed information at least 24 hours in advance of pick up.
Get each driver's license number and thumbprint.
Photograph both the driver and his/her truck.
Consider using radio-frequency trackers to ensure the loads end up where intended.
Because of the potential high profits and low risk, nut theft continues to be alluring for thieves and a challenge for growers/distributors. Taking a 360° risk-management approach—contract review, insurance program design, and pre-loss prevention can go a long way towards minimizing or, at best, avoiding exposure to loss.
About the Authors
Greg Merrill is Senior Vice President and Director of Crop Insurance Services of our Pan American business unit. Greg has been helping agribusiness clients manage a wide range of operating risks for more than 13 years.
Andy Sharpe is Regional Transportation Leader for Ascension's Transure business unit. For more than 15 years, Andy has focused on transportation risk management and insurance, and is a renowned industry specialist.