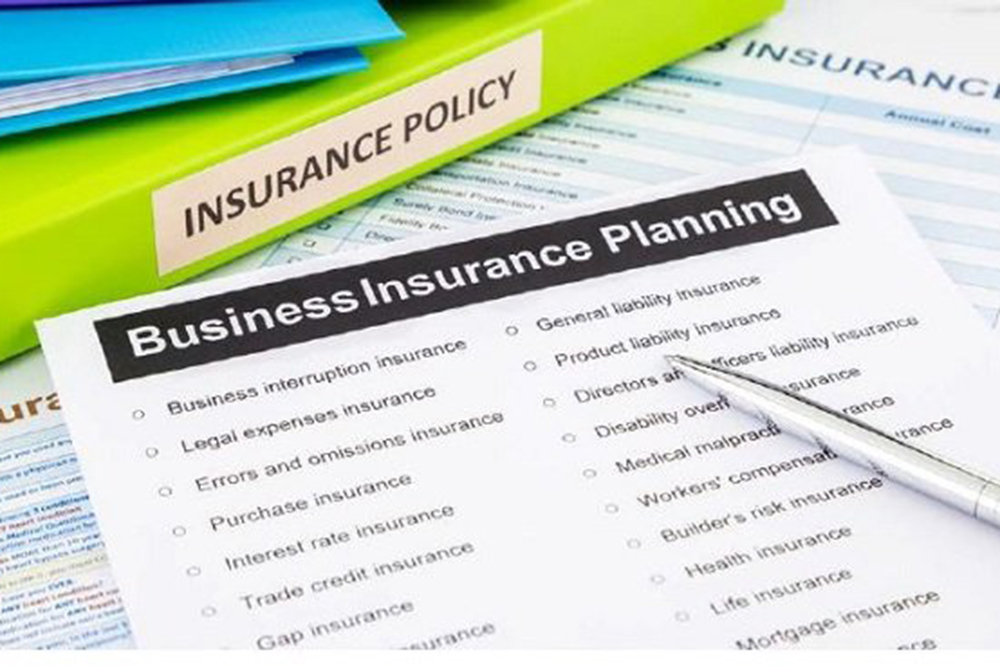 An annual review of your insurance coverage may be the time to make changes in coverage, endorsements, or carriers.
Any time you make changes in the way your business runs, you can also change your exposure to risks. As your organizational needs evolve over time, it's a good business practice to consider whether there are other carriers that can offer reduced premiums or expanded coverage better suited to your requirements as you grow, move, or expand your offerings.
Fortunately, the insurance marketplace is responsive to changing risks that buyers face. In some cases, it may make more sense to remain with your current carrier but update the terms of your program agreements to reflect your current operations. In other cases, a new carrier may be able to provide coverage more tailored to the new risks your company is encountering. Transitioning to a new insurer could have unintended consequences, however. The experience of your insurance advisor can be invaluable.
Should you choose to make a change, a strong relationship between you, your insurance broker, and the carriers will make the transition as smooth as possible.
Here are four ways your insurance broker can keep you informed about your choice of carrier to help you avoid any surprises.
1. Stay Ahead of New Market Conditions/New Insurers/New Coverages
Your broker can keep you apprised of factors impacting the overall market to prepare you for possible premium increases or decreases with your existing carrier well in advance of renewal. The broker should also be aware of insurers that are offering new lines of coverage and should approach the carriers for quotes on your behalf.
In addition, brokers can help you stay ahead of emerging coverages and potential exposures that may affect your business, which is critical to avoiding losses that may not be covered under your current policies. Understanding the differences among your policies, knowing what they do and do not cover, and advising you on what endorsements you should obtain for your standard policies can help ensure that your company isn't exposed to unnecessary or avoidable risks.
Recently we worked with a new client to provide coverage for social engineering fraud (SEF), which occurs when a hacker imitating a senior executive, sends a phishing email to an employee telling the employee to wire company funds to a bank account on an emergency basis. The business owner mistakenly believed that either the cyber policy or the crime policy covered the loss. But neither of the policies had been endorsed to provide SEF coverage, and the business was left with a gap in coverage that the risk manager hadn't realized until we brought it to the manager's attention.
2. Update the Fine Print of Your Program Agreements
Most carrier agreements stipulate that in the event you transition to a different insurer, the collateral amount can be reset at the carrier's discretion. If your policy is on a large deductible or other type of loss-sensitive program, you might experience substantial cost implications. Your broker can thoroughly review your program agreements with your insurers and, if possible, amend this wording by setting specific parameters around how the collateral will be calculated. For example, the calculation might include predetermined loss-development factors or consideration of the insured's outside actuary calculations.
3. Review Outstanding Claims
When you change carriers, there will inevitably be outstanding claims to process, but standard agreements typically nullify any special claims-handling procedures that were put in place while you had your coverage with the insurer. As a result, you will still be dealing with claims, but you might lose the ability to have any or all of the following:
Free claims reviews
Use of a pre-selected defense counsel
Notification of reserve changes
Ability to have input on settlement amounts
Continuity of adjusters because the insurer will most likely move any open claims to a different unit
Your broker should review the agreement around what happens if you move from the insurer and, when appropriate, modify the agreement to create as much certainty as possible around the way outstanding claims will be handled.
4. Adjust for Changes in Insured Operations
Many insurance policies limit coverage to events that occur in a certain geographic area. The insured area is often referred to as the "coverage territory." If your company expands its operations outside the United States, your broker will need to review the coverage territory in all policies to ensure there are no exposures in your new areas of operation that aren't covered in the existing policy. Similarly, if your company begins offering new products or expands on the scope of existing services, an in-depth review of your existing coverages is necessary to make certain no new coverage is needed.
Here are two examples of changes in insured operations that we've helped our clients with recently:
An insured established a new 401(k) plan and began providing health coverage to employees. They now needed fiduciary liability coverage because these plans are subject to ERISA and present possible personal liability to plan administrator.
An Insured decided to hire a sales force who will be driving on company business. After reviewing their options, they elected to increase the limits carried on their automobile liability coverage and added to their umbrella coverage limits.
Anticipating and planning for change is part of business. Don't be lulled into a sense of complacency and simply renew with the same insurer year after year. You have options. Your broker is a trusted business partner who can help you actively avoid any of the potential insurance minefields that come with change, as well as choose the right path forward for your continued business success.
About the Author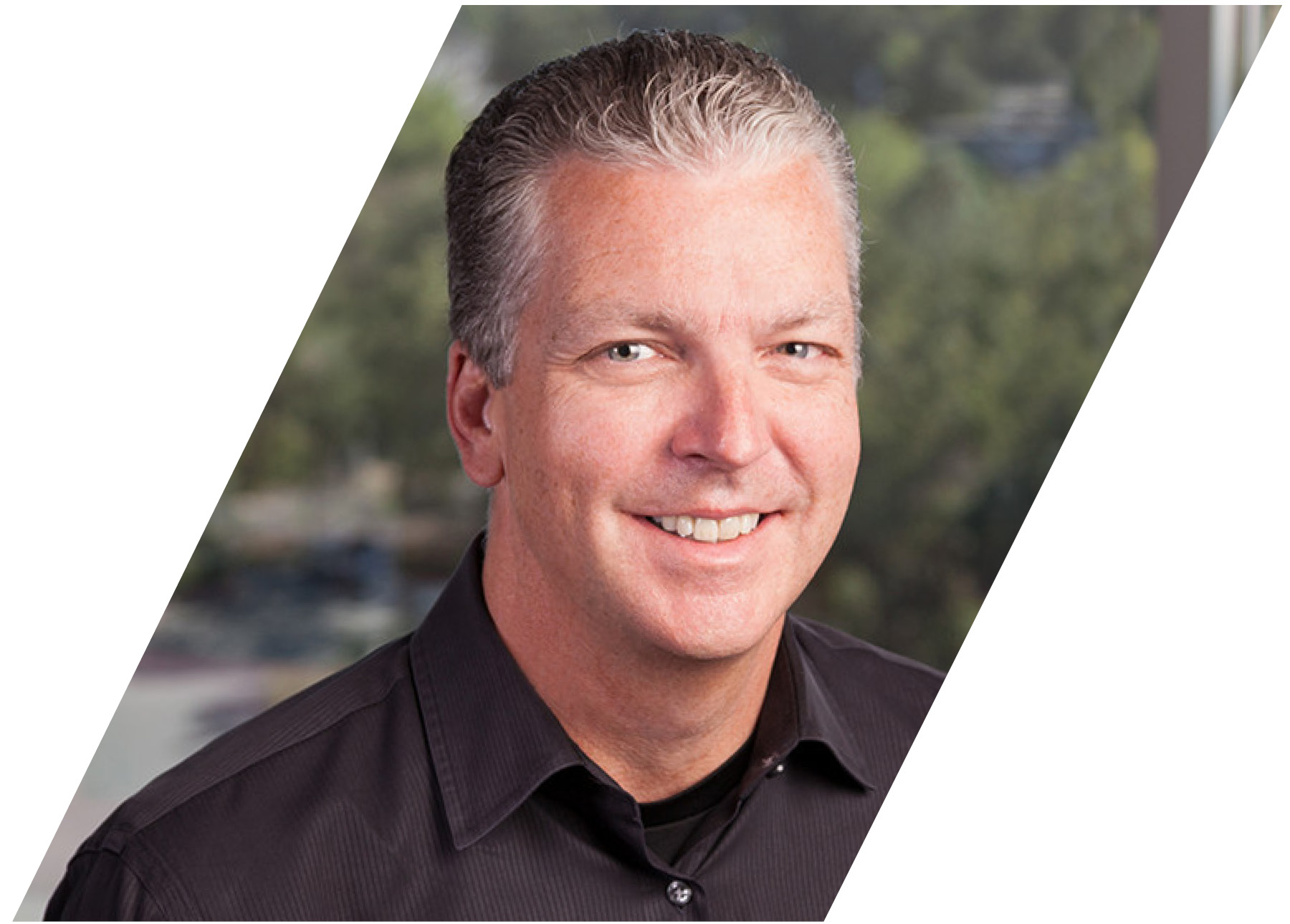 Joe Tatum is the CEO of Relation Insurance Services, a premier insurance brokerage that offers risk-management and benefits-consulting services through its family of brands across the United States.
This article originally appeared on the PropertyCasualty360 website here and in a printed edition of National Underwriter.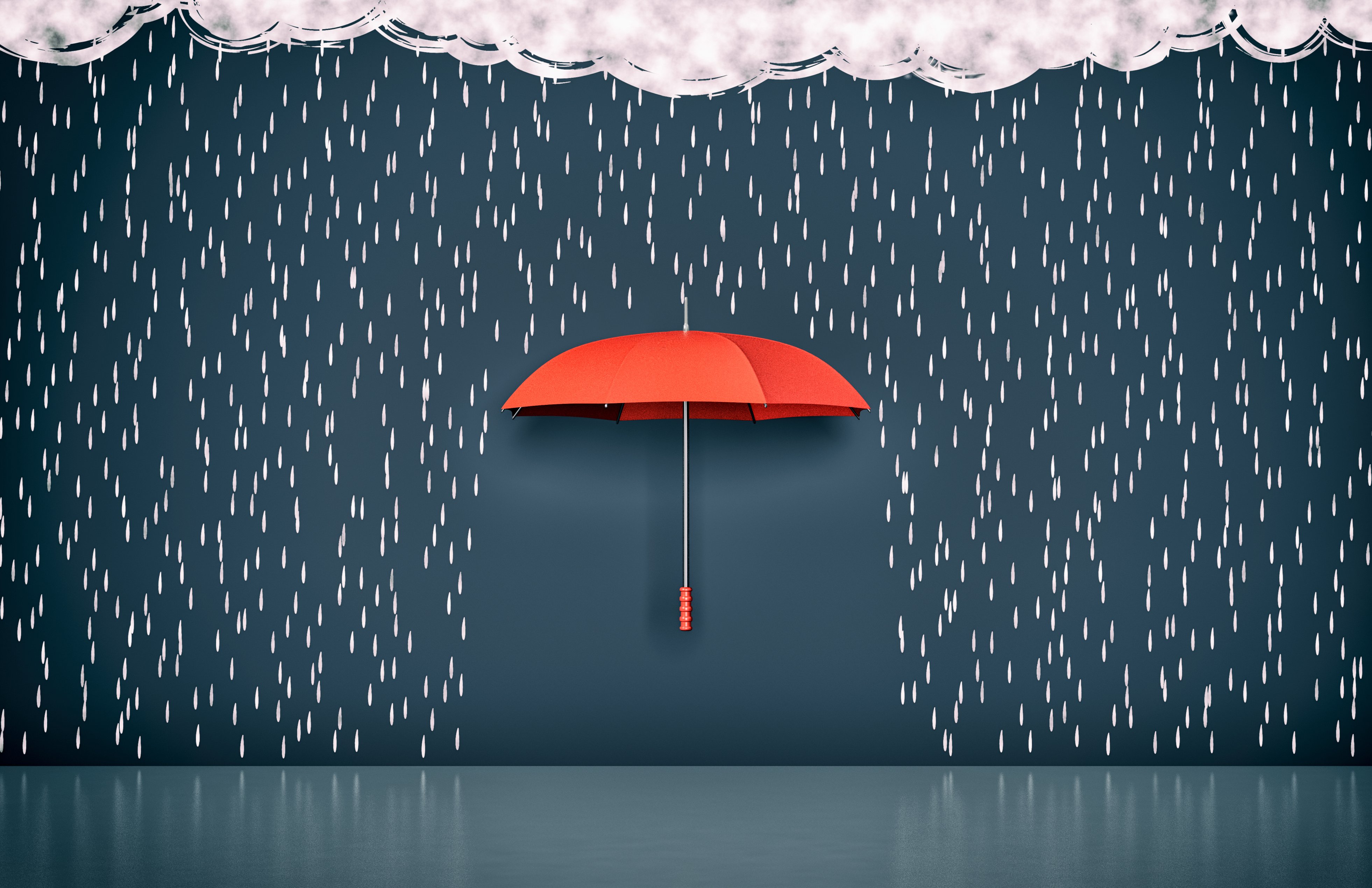 Written by Kelly Tonsing
Traditionally, personal umbrella insurance policies have been reserved for the rich and famous. Today, however, "personal umbrellas" are becoming a standard purchase for many middle-class insurance buyers who understand their risk in a litigious economy. Adding significant personal coverage at an insignificant cost, umbrella policies offer an extra layer of liability protection on top of one's home or auto policy. Just as the name suggests, personal umbrella policies are designed to shield you from a very rainy day.
Are You at Risk?
Here are a few hypothetical—but realistic—scenarios that might prompt you to consider the value of an umbrella policy:
Scenario 1:
You hire a professional painter to paint the trim around the top of your house. He falls off his ladder and is killed on impact. Even though the painter is found partially responsible for his fall, the case results in a $1.5 million settlement to his survivors. In this instance, would your current homeowner insurance policy provide you the necessary protection?
Scenario 2:
Your daughter is turning 16 and wants to celebrate by having her friends over for a pool party in the backyard. One of the teens, showing off, decides to do a backflip into the shallow end of the pool. His face collides with the bottom of the pool, causing major damage to his jaw, teeth, and eye socket. You learn from his parents and the doctor that the boy will require months of reconstructive surgeries to repair the damage. Would you be prepared to write a check to cover his medical expenses?
Scenario 3:
While driving to work, you accidentally bump your thermos from your cup holder. As you reach for the thermos to prevent hot coffee from spilling all over your lap, you strike a bicyclist in a crosswalk. The bicyclist, who also happens to be a doctor, incurs injuries including a concussion and a broken pelvis. As a result, he must undergo extensive physical therapy and is not able to work for four months. His annual income is $350,000, which means, as a direct result of the accident, he loses $120,000 in wages and accrues more than $500,000 in medical expenses. What level of liability does your auto policy include? Do you have enough equity in your house to cover this? How about in your retirement account?
These situations are commonplace and can happen to anyone. Just one lawsuit from an injury or accidental death could cost you millions of dollars—enough to wipe out your savings and retirement accounts. Because you are liable for a court-ordered settlement, even your future wages are at risk.
If you have assets (e.g., homes, retirement accounts, brokerage accounts, and/or cars), you are at risk to lose everything, as basic policies only cover a small portion of these possessions. Ask your agent to fill out an asset worksheet to determine whether or not you could benefit from a personal-umbrella policy. Because when the clouds roll in, you'll want to stay dry.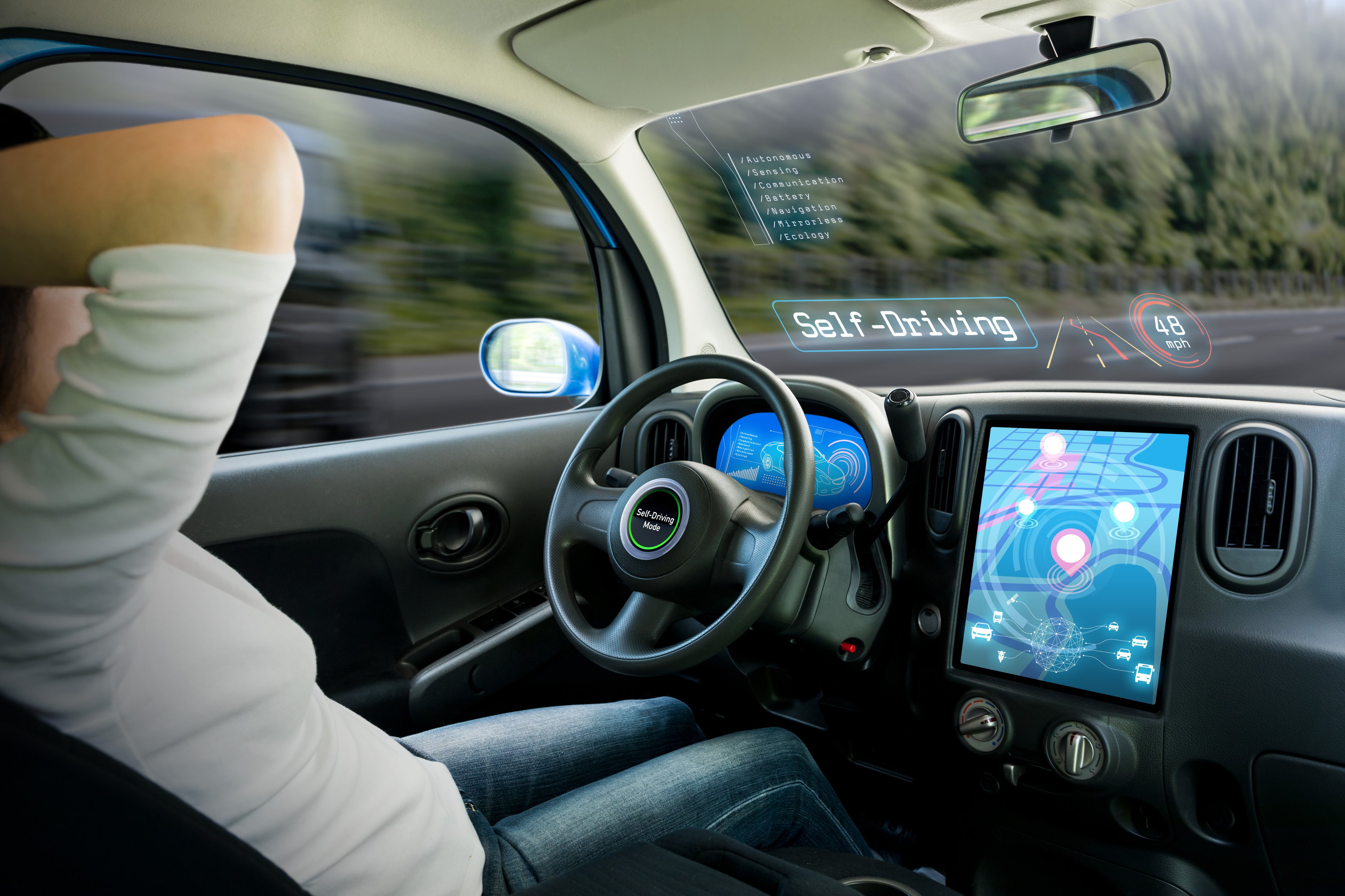 Technological breakthroughs in self-driving—AKA autonomous—vehicles are dramatically changing life on the highway. The transition to machine-led driving is affecting how consumers and the auto and insurance industries view auto coverage. As this market continues to develop, the Ascension Transportation Practice is monitoring developments and sharing our take and the observations of others, with you.
We are currently seeing two ways autonomous vehicles are affecting the risk-management and insurance landscape:
Effect #1: Risk is Shifting
Autonomous vehicles are proving to be safer than human-piloted ones. Crash rates for Teslas have dropped 40 percent since the company introduced Autopilot technology. This trend is starting to directly affect the cost of auto liability insurance. In response, Farmers Insurance recently reduced premiums 25 percent for a ride-sharing firm that uses Teslas in its fleet.

Commentators note that over time, driverless cars will shift liability to the manufacturer. Accenture's Head of Global Insurance sees greater products liability and cybersecurity exposures ahead.
Effect #2: The Way We Buy Auto Insurance is Changing
In a recent Berkshire Hathaway briefing, Warren Buffet indicated that the increased prevalence of autonomous vehicles and artificial intelligence is a threat to the current business models of traditional players like its auto-insurance subsidiary, Geico.
New players like Google, Apple, Amazon, Verizon and Tesla are in an excellent position to disrupt the industry and corner as much as 20% of the auto insurance market. Tesla is already selling insurance with its vehicles in Australia and Hong Kong.
Why Does This Matter to the Transportation Industry?
With the introduction of self-driving cars, humans inside the vehicles will essentially become passengers. Who will be held responsible for accidents and malfunctions—the driver, owner, manufacturer, or all? Much of the focus of that debate, to date, has been on cars. However, Google subsidiary Waymo has begun quietly testing autonomous vehicle technology on Peterbilt semi-trucks. In the transportation sector, self-driving won't mean driverless. It's likely a trucker will still be in the cab, most likely sitting in the driver's seat, ready to take control if something goes wrong. In that scenario, insurers will need to consider potential risks to the drivers, their loads, and other passengers and cars, as well as who (or what) is ultimately held responsible.
This post is brought to you by the specialists in Relation's transportation practice group. Do you have an interest in this topic? Get in touch.
This article was first published by Captive Review, and written by Richard Cutcher.
California-based Ascension Insurance Services is expecting to add a second cell to its segregated portfolio company (SPC) in the Cayman Islands.
Captive Review reported in February 2015 AARIS Insurance Company SPC, owned by Ascension Insurance Services, had formed the jurisdiction's first portfolio insurance company (PIC) – AGG 1 PIC.
Legislation enabling PICs, comparable to incorporated cell companies (ICCs) in Guernsey, came into effect in January 2015.
"We were up against a tight deadline because the renewals for the members were in February and the legislation was only passed the month before," Paul Tamburri, west coast risk management practice leader at Ascension Insurance Services, told Captive Review.  "We had to get the fronting in place and ensure the carrier understood they were now contracting with the PIC rather than AARIS."
When AGG 1 PIC was established it originally had 13 members.  That has since grown to 15.  All members are agriculture businesses with California or Arizona risks writing workers' compensation.
The rush to find a solution for the original 13 members came about after the owners of a separate Bermuda segregated account company (SAC) changed hands and the clients in two of the three cells wanted to continue working with Ascension.
Tamburri said one of the reasons the SPC option was so attractive to Ascension was they saw the potential to offer a PIC solution to other groups of clients.
"We are already working on a segregated portfolio which we hope to get running by 1 April," he added.  "That cell will be for another group of agricultural clients and is also for workers' compensation."
Ascension also works with the trucking industry and education institutions.  A large part of its client base is non-profits and the firm is considering setting up another vehicle especially for medical stop-loss.
"The SPC is a big opportunity for our company as a whole, and not just for this one PIC," Tamburri said.
This article was first published by Captive Review, and written by Richard Cutcher. Captive Review was launched in 1999 and caters for the risk management and captive insurance communities.
Please join us for a seminar and panel discussion, led by Shiraz Saeed, Cyber Specialist at AIG, and John Simios, ARM, AAI, Vice President, Captive Resources LLC.
This seminar will focus on sharing ideas and expertise regarding creative risk transfer solutions and assessing new and growing exposures for middle- market companies.
Questions Answered/Topics Covered:
Market Update: Property & Casualty and Employee Benefits
How can I assess my Cyber Risk?
Am I large enough for a Captive? Isn't that only for large companies?
What are rates doing? Should I expect an increase in next year's renewal?
Regulatory Environment Changes: OSHA, ACA Compliance
Learn about current Trends and Best Practices
Date:
Thursday, October 29th, from 8:00am to 10:00am
Location:
Charlotte Country Club, 2465 Mecklenburg Avenue, Charlotte, NC 28205
Most of us love summer. But long, hot days, coupled with heavy summer storms, hurricanes and periodic heat waves, all tax the power grid and can lead to inevitable blackouts. Now that summer's officially on its way, what can you as a homeowner do to protect what matters to you most?
As with any disaster, building an emergency kit and having a family communications plan in place are two vital items to consider. And following your local utility energy company conservation measures helps utility companies avoid imposing rolling brownouts in the first place.
In addition, here's a checklist that can help you protect your family before, during and after a blackout.
Keep bottled water handy. You can also fill plastic containers with water and place in your freezer.
Keep your car gassed up.
Make sure you would know how to manually release your garage door if the garage door opener was not operating.
Check with your pharmacist regarding any medications you are currently taking, especially if they need to be refrigerated.
Use flashlights whenever possible; leave the candles for another time.
Disconnect appliances, computers and other electrical equipment. A power surge or spike may damage these items.
Run your generator outdoors, never inside the house as carbon monoxide will build in closed spaces.
Keep your refrigerator and freezer doors closed whenever possible. Keep the cold air in.
Keep a portable radio handy. Listen to local news whenever possible for updates.
Keep cool whenever possible, paying special attention to the elderly and younger children. Towels soaked in water may provide some relief, applying to the back of the neck.
Take the stairs, even if you think the power is back on.
Follow the advice of emergency personnel, whenever possible.
Unless forced to evacuate, try to keep traveling to a minimum. (Traffic lights may stop working during blackouts.)
Use 911 for emergency situations only.
After the blackout, throw away any food that has been exposed to temperatures over 40 degrees fahrenheit for a prolonged period of time. When in doubt, throw it out!
Learn more about family communications plans and disaster preparedness, in this article, from ready.gov.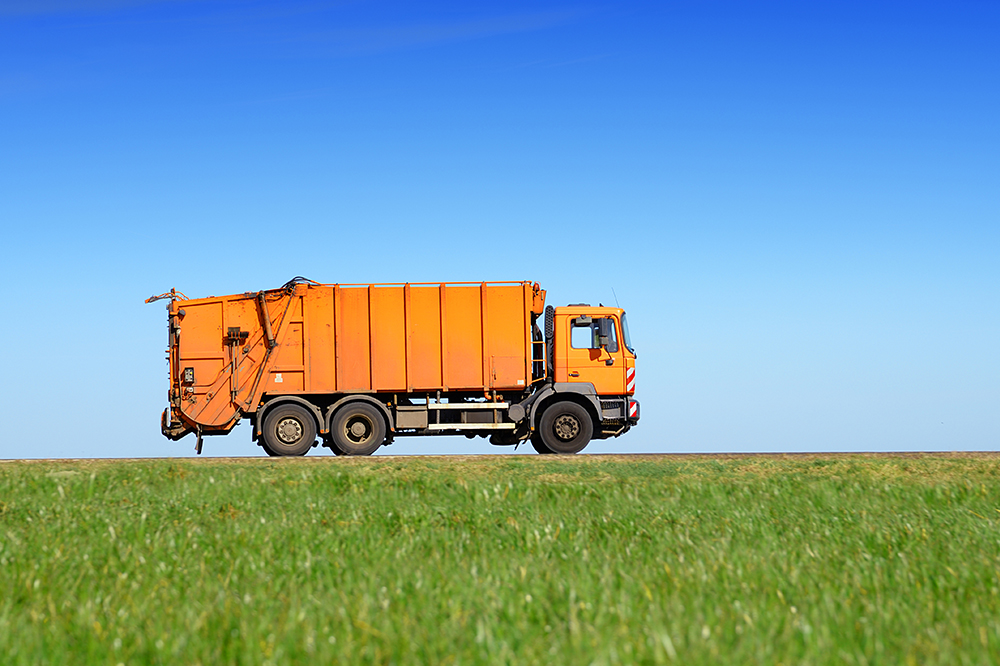 The economy simply can no longer be the excuse as to why safety is not a top-tier priority in the waste and recycling industry. During recent challenging times, companies of all shapes and sizes elected to adopt a cost-cutting focus simply to survive, causing many to rethink their investments (both time and money) in programs related to fleet management and safety.
In 2013 as a result, the number of industry fatalities spiked by more than 25 percent, which boosted the waste-and-recycling industry to the fifth most dangerous profession (up one spot from the prior year). All workers in this industry should be focused on how to increase the odds of getting drivers home safely to their families each day.
Traditional Approaches to Injuries
Mindsets around safety in our industry have frequently been based from "nature of the beast" to "the employee has to be held accountable… I can't hold their hand." Driving a compactor truck loaded with nearly 10 tons of waste is an extremely dangerous profession.
Any profession can be made dangerous while operating with a laissez faire attitude. Safety starts at the top of the organizational chart and must be constantly visible. If safety is driven home on a routine basis with a set of professionally crafted operating procedures, the waste industry can be thought of in the same light as our other trucking brethren. Insisting that a driver is 100 percent to blame and responsible is like saying a sales individual is in charge of the overall financial performance of the company. While they drive growth that directly impacts the bottom line, they are only part of the solution; not the end all/be all.
The most prevalent and damaging company environment is the all too familiar lip service to risk and injury mitigation efforts. In this scenario, some signs are put up in the break room, and a safety-first pizza lunch is provided every once in a while. These gestures are not entirely wrong, but they must be included in a much larger overall safety-imperative effort. One driver, making one bad decision, can completely change the entire direction of a company.
Damaging Consequences from Traditional Mindsets
There are significant, and often unrecognized, outcomes from injuries within our industry, including, but not limited to, the following:
Increased out-of-pocket expenses
The inability to bid on certain jobs
Rising insurance premiums
Declining customer satisfaction and retention rates
Weakening driver attraction/retention and absenteeism
A company doing the bare minimum in regards to protecting its most essential assets (its people) is much more likely to experience downward spiraling financial performance. The next time a garbage truck passes, wonder whether or not the team carrying out that service is satisfied with what they are doing or if they're just putting in their time. It might change how close you are willing to drive hugging the center line.
Due to being in the high-frequency/high-severity quadrant when it comes to employee injuries, waste and recycling companies are discovering it is increasingly difficult to find more than a handful of insurance carriers that provide coverage for our industry. Carriers are funny—fond of premiums. Excessive claims? Not so much. The rising litigation costs, followed by increasing fatality rates, are ugly to see. Barring companies embracing the safety imperative, as opposed to giving it lip service, these trends will only get worse.
The Good News
The waste industry does have a lot of things going for it as far as finding well qualified drivers. They are home at night. The hours worked often leave free time during the middle of the day for employees to take care of personal needs. Drivers are familiar with routes and work within a limited radius. Helpers are used in residential vehicles. And the weather does not affect their weekly number of hours; as is often the case in other trucking industries. The waste and recycling industry is generally thought of as stable in terms of hours worked and providing steady pay. This being said, employees have to know that they are regarded as valuable tools that need to be consistently sharpened.
So how do you know you have an effective program in place that will generate long-term success, stability, and reverse the trend of profit drain? It all starts with the Proactive Risk Approach (PRA). This PRA is based on a sequential and protected process.
Assess your current situation and find the deficiencies. You're only as good as your weakest link.
After the gap identification, address the low-hanging-fruit improvement opportunities you've known about for a while and have put off.
The most important aspect of a proficient PRA is to not stop here. Companies must invest in a multi-prong approach that addresses the true problems rather than simply masking the symptoms.
Core Elements of an Effective PRA
These additional steps are essential:
Select Drivers Carefully
This is an ongoing practice—not an event. What happens if you lose your best driver tomorrow? How do you replace them? Creating a list of qualified prospects and working it frequently allows for a much less severe situation than starting from scratch. In the hiring process, lowering your standards should never be an option. If you don't find a worthy hire, don't settle or force a hire.
Create a Safety-First CultureSuch an environment cannot be faked. The buy-in must come from the top and trickle down. Keep in mind your team members will listen to what you say far less than they'll watch what you do.
Keep Safety Training Ongoing
Training is not reserved for new hires only; it must be an ongoing initiative, be regularly enhanced, and be designed to enhance and encourage everyone to be their best at all times Creating open communication with all employees strengthens any culture of safety.
Maintain Visibility
The PRA cannot be a flavor-of-the-month program. Employees must know who they can and should turn to and should be encouraged to identify hazards or best practices. Employees are the ones who truly establish and carry out company culture.
Monitor Your Results
Any effective PRA must quantify the program outcomes. This can be done in a number of ways (e.g., sick days taken, tardiness, increased retention, customer-service ratings, yards collected per hour, maintenance dollars versus fines, etc.). Share metrics with your employees to spark a friendly competition.
Recognize and Reward Improved Performance
Incentives must be provided for clean MVRs and roadside inspections, turning in all paperwork correctly and on time, improved customer-retention rates, customer surveys, etc.
Assess Your Insurance Program Regularly
This ensures the retention versus transfer balance of potential threats in focus and will gauge if your limits are optimal given current market conditions and risk appetite.
Continue to Fine-tune
There is no one program that will be perfect for every company, and even if there were, things change. The culture of the company is going to evolve, so be flexible in finding what works, as long as safety remains top of mind.
Most companies don't have adequate resources to establish and maintain a PRA program alone. It's essential to partner with the right team, so seek out firms with insurance-industry experience, in-house resources, knowledge and working capital to provide external resources, and a documented track record of success mitigating injuries and overall loss with waste/hauling and recycling clients. It's never too early to improve your overall safety program, as the short- and long-term returns are excellent. Ramp up your safety culture driven by a PRA, and you'll experience an exceptional ROI.
About the Authors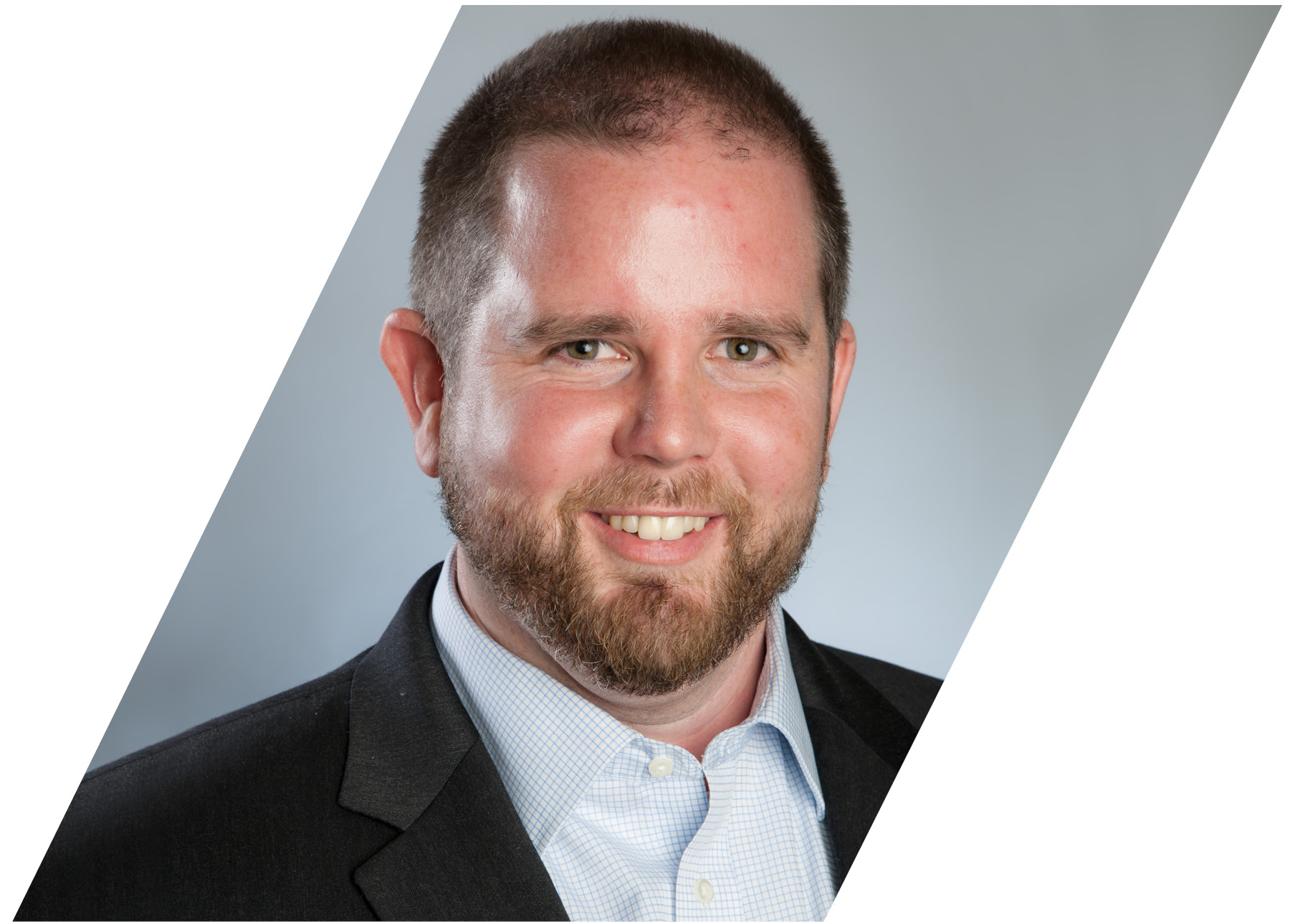 Steven Billings is a risk advisor in Relation's waste-management practice focused in alternative risk solutions and value-added services. He can be reached on LinkedIn, via email at [email protected] or via phone (704) 688-1285.
George H. Lucas, Ph.D., is director of coaching and learning at Schul + Baker Partners of Dallas, TX. He can be reach via email at [email protected] or via phone at (469) 291-5493.
This article originally appeared on the Waste360 website.
Depending on where you live, hail can be either a sporadic, mildly irritating event or a potentially devastating, destructive threat.
According to the Wikipedia article, hail is a "form of solid precipitation". It sounds harmless enough, yet hail storms cause damages to crops and property each year. Per NOAA, "small hail, up to about the size of a pea, can wipe out a field of ripening grain or tear a vegetable garden to shreds. Large hail, the size of a tennis ball or larger, can fall at speeds faster than 100 miles per hour and can batter rooftops, shatter windows and "total" automobiles." Hail causes an average $1 billion a year in damages in the U.S., according to the National Storm Damage Center [https://stormdamagecenter.org/hail-storm.php]
In North America, hail is most common in the area where Colorado, Nebraska, and Wyoming meet, known as "Hail Alley". Hail in this region occurs between the months of March and October during the afternoon and evening hours, with the bulk of the occurrences from May through September. Update: just this past Sunday, The Weather Channel reported severe damage from hails storms in the south. Watch the video.
Identify hail damage after a storm
If a storm hits your home, follow these guidelines:
Look for dents, cracks or breaks on windows, screens, doors and even patio furniture.
Examine outdoor appliances like air conditioning units, and look for dents or excessive water intake.
Check trees and shrubs; if they're stripped of foliage, there's a possibility your roof might be damaged, says the Rocky Mountain Insurance Information Association.
Inspect your vehicle(s) for cracked or broken glass, or dents caused by hail
Be safe when checking roof damage; consider using binoculars, or call a professional
If you find damage, take action
Take pictures before you make any temporary repairs. And, cover any damaged areas to prevent additional negative effects from the storm– board up any broken windows or cover a hole in a roof with a tarp.
Regardless of the level of damage, you'll also want to promptly report it to your insurance company, which may have recommendations on finding a contractor to repair damage. (Remember to save all the receipts; you'll likely need them for your insurance claim.)
Download our full checklist so you can be prepared when the skies get dark and grey, for how to look for hail damage.