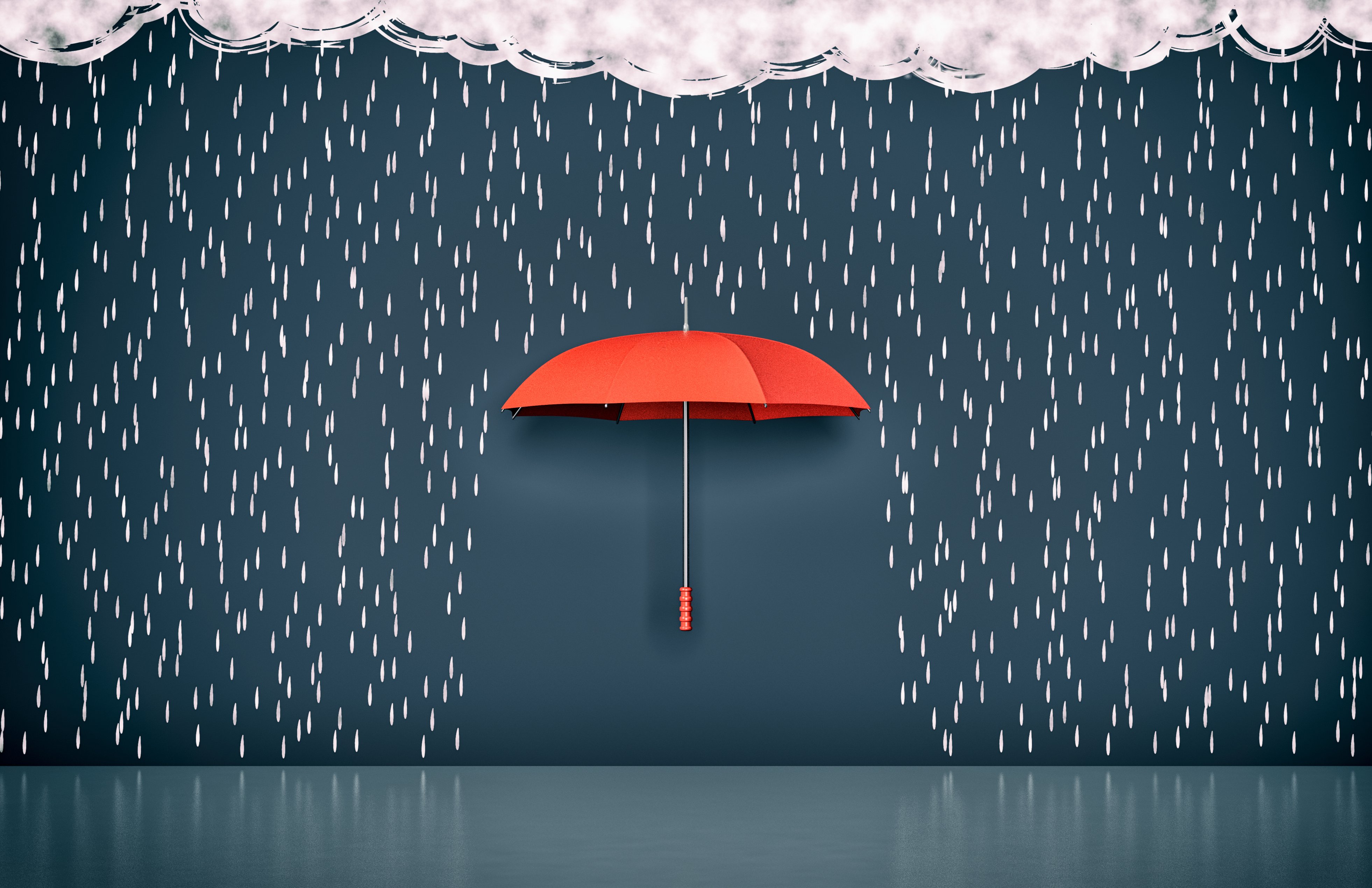 Written by Kelly Tonsing
Traditionally, personal umbrella insurance policies have been reserved for the rich and famous. Today, however, "personal umbrellas" are becoming a standard purchase for many middle-class insurance buyers who understand their risk in a litigious economy. Adding significant personal coverage at an insignificant cost, umbrella policies offer an extra layer of liability protection on top of one's home or auto policy. Just as the name suggests, personal umbrella policies are designed to shield you from a very rainy day.
Are You at Risk?
Here are a few hypothetical—but realistic—scenarios that might prompt you to consider the value of an umbrella policy:
Scenario 1:
You hire a professional painter to paint the trim around the top of your house. He falls off his ladder and is killed on impact. Even though the painter is found partially responsible for his fall, the case results in a $1.5 million settlement to his survivors. In this instance, would your current homeowner insurance policy provide you the necessary protection?
Scenario 2:
Your daughter is turning 16 and wants to celebrate by having her friends over for a pool party in the backyard. One of the teens, showing off, decides to do a backflip into the shallow end of the pool. His face collides with the bottom of the pool, causing major damage to his jaw, teeth, and eye socket. You learn from his parents and the doctor that the boy will require months of reconstructive surgeries to repair the damage. Would you be prepared to write a check to cover his medical expenses?
Scenario 3:
While driving to work, you accidentally bump your thermos from your cup holder. As you reach for the thermos to prevent hot coffee from spilling all over your lap, you strike a bicyclist in a crosswalk. The bicyclist, who also happens to be a doctor, incurs injuries including a concussion and a broken pelvis. As a result, he must undergo extensive physical therapy and is not able to work for four months. His annual income is $350,000, which means, as a direct result of the accident, he loses $120,000 in wages and accrues more than $500,000 in medical expenses. What level of liability does your auto policy include? Do you have enough equity in your house to cover this? How about in your retirement account?
These situations are commonplace and can happen to anyone. Just one lawsuit from an injury or accidental death could cost you millions of dollars—enough to wipe out your savings and retirement accounts. Because you are liable for a court-ordered settlement, even your future wages are at risk.
If you have assets (e.g., homes, retirement accounts, brokerage accounts, and/or cars), you are at risk to lose everything, as basic policies only cover a small portion of these possessions. Ask your agent to fill out an asset worksheet to determine whether or not you could benefit from a personal-umbrella policy. Because when the clouds roll in, you'll want to stay dry.