If you have loved ones who depend on you, life insurance can help provide that peace of mind they will continue to be taken care of when you pass. But determining the right policy and the amount of life insurance protection you need largely depends on your lifestyle, debts and financial plan.
Below we break down the basics of life insurance and other factors to help you and your family kickstart a conversation on protecting what matters most.
Why Do I Need Life Insurance?
Life insurance isn't for you. It's for those you've left behind, providing for your family once you've passed away. Here are a few things the right policy can do:
Create a financial safety net with a lump sum payment for your loved ones.
Provide replacement of your income to make sure your loved ones have the money they need.
Leave funds for your spouse to pay off your mortgage, assuring that your family can remain in their home.
Provide funds for your children to be able to pay for college.
Eliminate debt, including personal loans, car loans, and credit card debt.
Why Should I Get Life Insurance?
The right time to buy life insurance varies from person to person, depending upon who and what needs to be taken care of after you've passed away. There are, however, some common life events that signal the need for life insurance:
Getting Married. Joining together legally means you depend upon each other in a lot of ways, and that includes financially. The right policy can take care of your spouse after you die.
Having A Baby. A growing family means that another life is financially dependent upon you. This is the most common time people purchase life insurance or update their current policy.
Buying A New Home. Most purchases come with a mortgage attached that will need to be paid should your spouse wish to remain there after your passing.
Sending Your Kids To College. The loss of a parent is devastating. Having this part of their future sorted is one less thing for them to worry about at a stressful time.
Why Kind of Life Insurance Should I Purchase?
Term life. Whole life. Universal life. Even variable life. With the many kinds of life insurance options available, it can get confusing.
Whether you are looking for a permanent policy, a low-cost policy that can help your beneficiary meet short term financial needs like paying off a mortgage or replace income. Or exploring life insurance policies that have a cash value or tax advantages. You can breathe easy, we're here to help.
You Have Questions. We Have Answers
At Relation, our team of insurance professionals can walk you through the ins and outs of life insurance to help determine the right type of coverage for your specific situation.
Is your employer-provide policy enough?
Should you consider term life or a different type of policy?
What about policies for long-term care, burial expenses, or other expenses?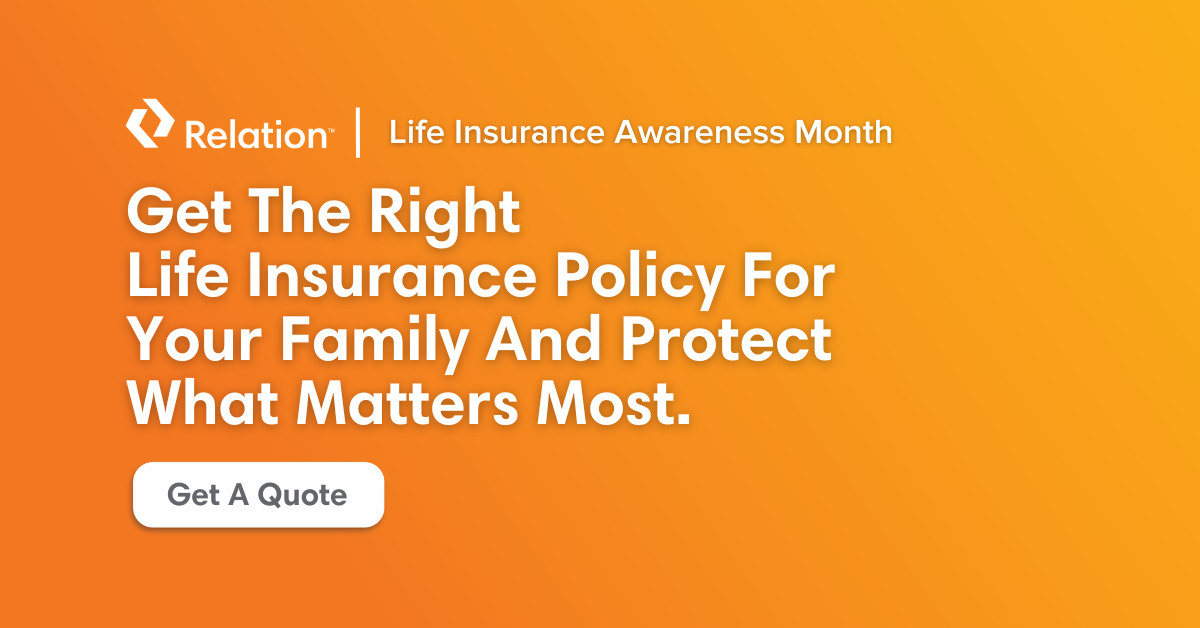 We can work with you to determine what coverage best fits your needs. We'll walk you through the process, every step of the way, to make sure have peace of mind that things will be taken care of after you've passed.
Written by Michael Weintraub
I was the Chair of the Life Happens® board back when the nonprofit was called the LIFE Foundation. (My wife loved to introduce me to others as the Chair of LIFE!) Last year, the board asked me to return as a member of its executive committee and take the position as Treasurer for its general board. I accepted the roles, as I can say I genuinely love and appreciate this organization for what they do. While many insurance companies and salespeople often make the simple complex by using complicated jargon and confusing spreadsheets, Life Happens® is all about presenting life insurance in a framework everyone can understand. They help consumers (and advisors) understand that people buy life insurance because of their love for someone else.
Check out one of their videos below on the long-lasting effects of life insurance. It's short, only 90 seconds, but it's truly powerful. The premiums for life insurance are at historical lows, so if this video helps motivate others to review their life-insurance policies, we want to help by sharing it.
About Life Happens
Life Happens is a nonprofit organization dedicated to helping Americans take personal financial responsibility through the ownership of life insurance and related products, including disability and long-term care insurance. They were formed in 1994 by seven leading insurance producer organizations, which recognized the need to better educate the public about important insurance planning topics.
Life Happens consistently creates impactful and award-winning content that consumers see and the industry uses. They've garnered awards and nominations from the Webby Awards, Best in Biz Awards, Web Awards, The Telly Awards, and others.