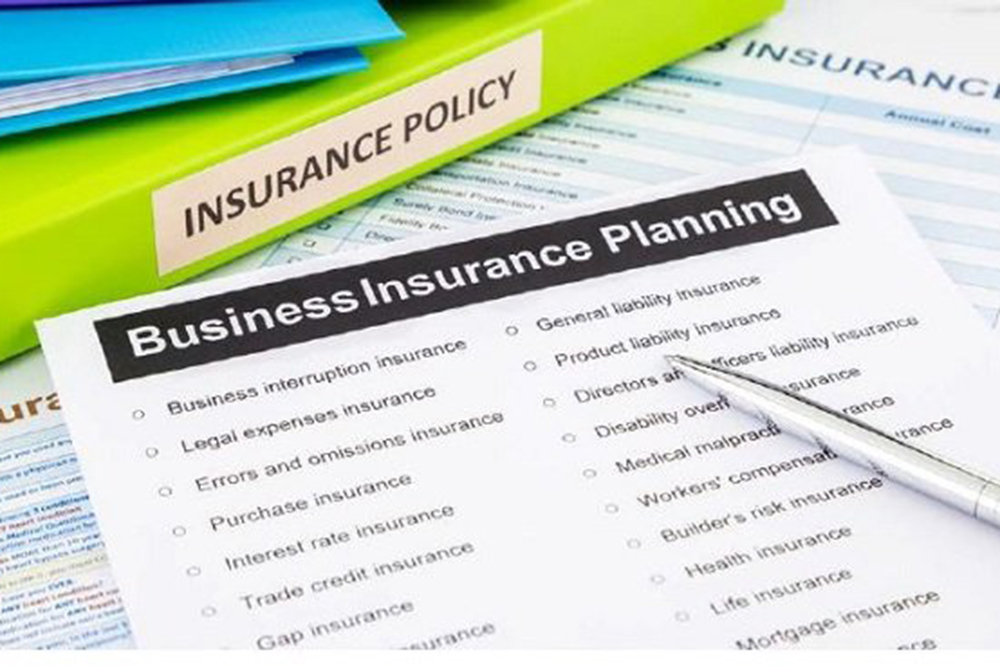 An annual review of your insurance coverage may be the time to make changes in coverage, endorsements, or carriers.
Any time you make changes in the way your business runs, you can also change your exposure to risks. As your organizational needs evolve over time, it's a good business practice to consider whether there are other carriers that can offer reduced premiums or expanded coverage better suited to your requirements as you grow, move, or expand your offerings.
Fortunately, the insurance marketplace is responsive to changing risks that buyers face. In some cases, it may make more sense to remain with your current carrier but update the terms of your program agreements to reflect your current operations. In other cases, a new carrier may be able to provide coverage more tailored to the new risks your company is encountering. Transitioning to a new insurer could have unintended consequences, however. The experience of your insurance advisor can be invaluable.
Should you choose to make a change, a strong relationship between you, your insurance broker, and the carriers will make the transition as smooth as possible.
Here are four ways your insurance broker can keep you informed about your choice of carrier to help you avoid any surprises.
1. Stay Ahead of New Market Conditions/New Insurers/New Coverages
Your broker can keep you apprised of factors impacting the overall market to prepare you for possible premium increases or decreases with your existing carrier well in advance of renewal. The broker should also be aware of insurers that are offering new lines of coverage and should approach the carriers for quotes on your behalf.
In addition, brokers can help you stay ahead of emerging coverages and potential exposures that may affect your business, which is critical to avoiding losses that may not be covered under your current policies. Understanding the differences among your policies, knowing what they do and do not cover, and advising you on what endorsements you should obtain for your standard policies can help ensure that your company isn't exposed to unnecessary or avoidable risks.
Recently we worked with a new client to provide coverage for social engineering fraud (SEF), which occurs when a hacker imitating a senior executive, sends a phishing email to an employee telling the employee to wire company funds to a bank account on an emergency basis. The business owner mistakenly believed that either the cyber policy or the crime policy covered the loss. But neither of the policies had been endorsed to provide SEF coverage, and the business was left with a gap in coverage that the risk manager hadn't realized until we brought it to the manager's attention.
2. Update the Fine Print of Your Program Agreements
Most carrier agreements stipulate that in the event you transition to a different insurer, the collateral amount can be reset at the carrier's discretion. If your policy is on a large deductible or other type of loss-sensitive program, you might experience substantial cost implications. Your broker can thoroughly review your program agreements with your insurers and, if possible, amend this wording by setting specific parameters around how the collateral will be calculated. For example, the calculation might include predetermined loss-development factors or consideration of the insured's outside actuary calculations.
3. Review Outstanding Claims
When you change carriers, there will inevitably be outstanding claims to process, but standard agreements typically nullify any special claims-handling procedures that were put in place while you had your coverage with the insurer. As a result, you will still be dealing with claims, but you might lose the ability to have any or all of the following:
Free claims reviews
Use of a pre-selected defense counsel
Notification of reserve changes
Ability to have input on settlement amounts
Continuity of adjusters because the insurer will most likely move any open claims to a different unit
Your broker should review the agreement around what happens if you move from the insurer and, when appropriate, modify the agreement to create as much certainty as possible around the way outstanding claims will be handled.
4. Adjust for Changes in Insured Operations
Many insurance policies limit coverage to events that occur in a certain geographic area. The insured area is often referred to as the "coverage territory." If your company expands its operations outside the United States, your broker will need to review the coverage territory in all policies to ensure there are no exposures in your new areas of operation that aren't covered in the existing policy. Similarly, if your company begins offering new products or expands on the scope of existing services, an in-depth review of your existing coverages is necessary to make certain no new coverage is needed.
Here are two examples of changes in insured operations that we've helped our clients with recently:
An insured established a new 401(k) plan and began providing health coverage to employees. They now needed fiduciary liability coverage because these plans are subject to ERISA and present possible personal liability to plan administrator.
An Insured decided to hire a sales force who will be driving on company business. After reviewing their options, they elected to increase the limits carried on their automobile liability coverage and added to their umbrella coverage limits.
Anticipating and planning for change is part of business. Don't be lulled into a sense of complacency and simply renew with the same insurer year after year. You have options. Your broker is a trusted business partner who can help you actively avoid any of the potential insurance minefields that come with change, as well as choose the right path forward for your continued business success.
About the Author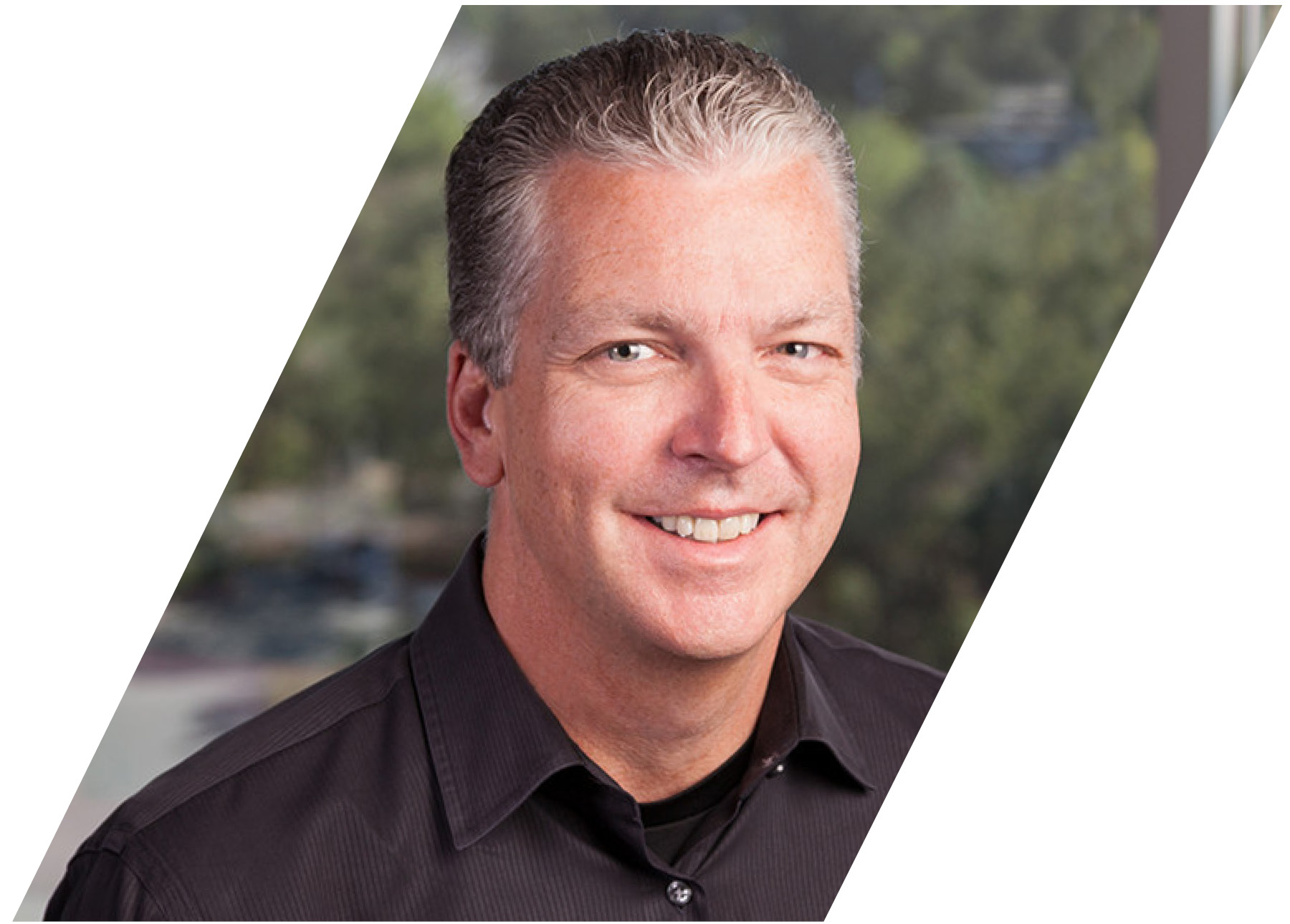 Joe Tatum is the CEO of Relation Insurance Services, a premier insurance brokerage that offers risk-management and benefits-consulting services through its family of brands across the United States.
This article originally appeared on the PropertyCasualty360 website here and in a printed edition of National Underwriter.
By Joe Dunn, Angel Mendez, and Scott W. Dunn
Agribusiness clients are acutely aware of the high premiums they pay for workers' compensation, premises liability, health insurance and the steps they can take to mitigate those costs. On the other hand, automobile liability has historically been a low-cost, low-visibility afterthought. Not anymore.
The risk associated with catastrophic vehicle-related losses is on the radar of underwriters who insure agricultural operations.
Many have seen loss ratios spike to 90 percent or higher on their auto liability book of business and are alarmed by the skyrocketing frequency and severity trends. In an informal poll, agricultural insurers expressed concerns that the market for auto coverage is seriously underpriced, and some are considering rate increases as high as 30 percent. Said one underwriter, "If you can't get enough rate, you just have to walk away from some accounts."
Consider the following scenarios:
As he does every day, a California farm labor contractor transports employees to and from job sites. One evening, while driving six workers home, the contractor drifts off the highway. He overcorrects, causing the van to flip several times. All six passengers, including two underage girls, are ejected from the vehicle. Three men are pronounced dead at the scene and one of the underage girls later dies from her injuries.
After inspect-ing a field to be harvested, a farm labor contractor employee stops at a bar and consumes five shots of whiskey and two 22-ounce beers in a three-hour period. He subsequently climbs into his truck and, while texting, rear-ends a car stopped at a red light. A four-year-old boy in the rear-ended car is killed instantly, while his mother and sister are injured.
Catastrophic vehicle losses have a significant impact on the agribusiness industry and create turmoil for both insureds and insurers. The emotional and financial toll in the case of a death or severe disability resulting from a vehicular accident can affect victims and their families forever. Employers dealing with vehicle-related claims involving their employees also face the devastating financial consequences of insured and uninsured costs increasing exponentially.
The insured costs most likely to be impacted arise from automobile liability, umbrella/excess liability, workers' compensation and employers' liability policies. Insureds typically have deductibles, or self-insured retentions and claim costs will need to be paid. In the longer run, a poor motor-vehicle or employee-injury-loss history can result in premium increases, mid-term cancellations, or worse yet — the unwillingness of any carrier to quote the account. Uninsured costs, including the following, are frequently overlooked but can be even more costly:
Lost production time;
Damage to crops/other products;
Increased overtime for existing employees;
Loss of experienced staff;
Need to hire and train new/temporary labor;
Damaged employee morale;
Investigation and legal expenses;
Governmental agency audits/fines;
Loss of management's time; and
Negative publicity.
The risk associated with catastrophic vehicle-related losses is on the radar of underwriters who insure agricultural operations.
According to the National Highway Traffic Safety Administration (NHTSA), 2016 was a deadly year on the roads with 37,461 deaths — a 5.6 percent increase over the number of deaths in 2015. In addition, vehicle crashes are the leading cause of work-related deaths, accounting for 24 percent of all occupational fatalities, according to the National Safety Council.
The silver lining in the NHTSA study is that more than 94 percent of accidents are caused by human error and are thus preventable with proper training.
For employers, the best preventative tools are careful driver recruitment and comprehensive driver and fleet safety education. The "gold standard" of driver training is the National Safety Council's Certified Defensive Driver Courses, which are available in either a classroom setting or online. For employers that are unable to commit their workforce to the time and expense of an intensive certificate program, insurers and broker loss control and claims consultants can tailor short "tailgate talk" training sessions that focus on, amongst other things, the following topics:
Driver-selection tips;
Drug-and-alcohol testing protocols;
MVR-review policies;
Defensive-driving techniques;
Cell-phone usage;
Vehicle inspection and maintenance;
Accident response and investigation procedures;
Post-loss claim-mitigation strategies;
Driver-incentive and discipline programs; and
Mock DOT and OSHA audits.
Employers' negotiating positions on auto liability, umbrella/excess and workers' compensation program renewals are strengthened when they can demonstrate to underwriters the tangible steps they have taken to become a better-than-average risk. The potential return on investment? Objectively, a well-designed safety program that has achieved meaningful reductions in auto and employee injury claims can yield the following financial benefits:
Increased competition for the account as underwriters vie for quality risks.
The ability to effectively counter upward premium pressures.
The confidence to increase deductibles or retentions, thus lowering premiums.
Subjectively, employers will have a safer workplace and more contented workforce.
The farm labor contractor from the first scenario did not have a driver's license and ended up being sued by multiple parties. He filed for bankruptcy and ultimately went out of business. In addition, the U.S. Department of Labor sued the grower that hired him for violating worker safety and transportation laws.
The alcohol-impaired driver from the second scenario was sentenced to a mandatory 16-year prison term for gross vehicular homicide. His employer's auto and umbrella liability coverage ended up paying out a multi-million-dollar settlement.
This whitepaper was featured in Insurance Journal's Workers' Compensation Newsletter on March 1, 2018 and published as an eMagazine on February 19, 2018.
Joe Dunn is the claim services manager, Mendez is a senior loss-control consultant, and Scott W. Dunn is vice president/risk advisor specializing in agribusiness, all of Pan American Insurance Services, a Relation company.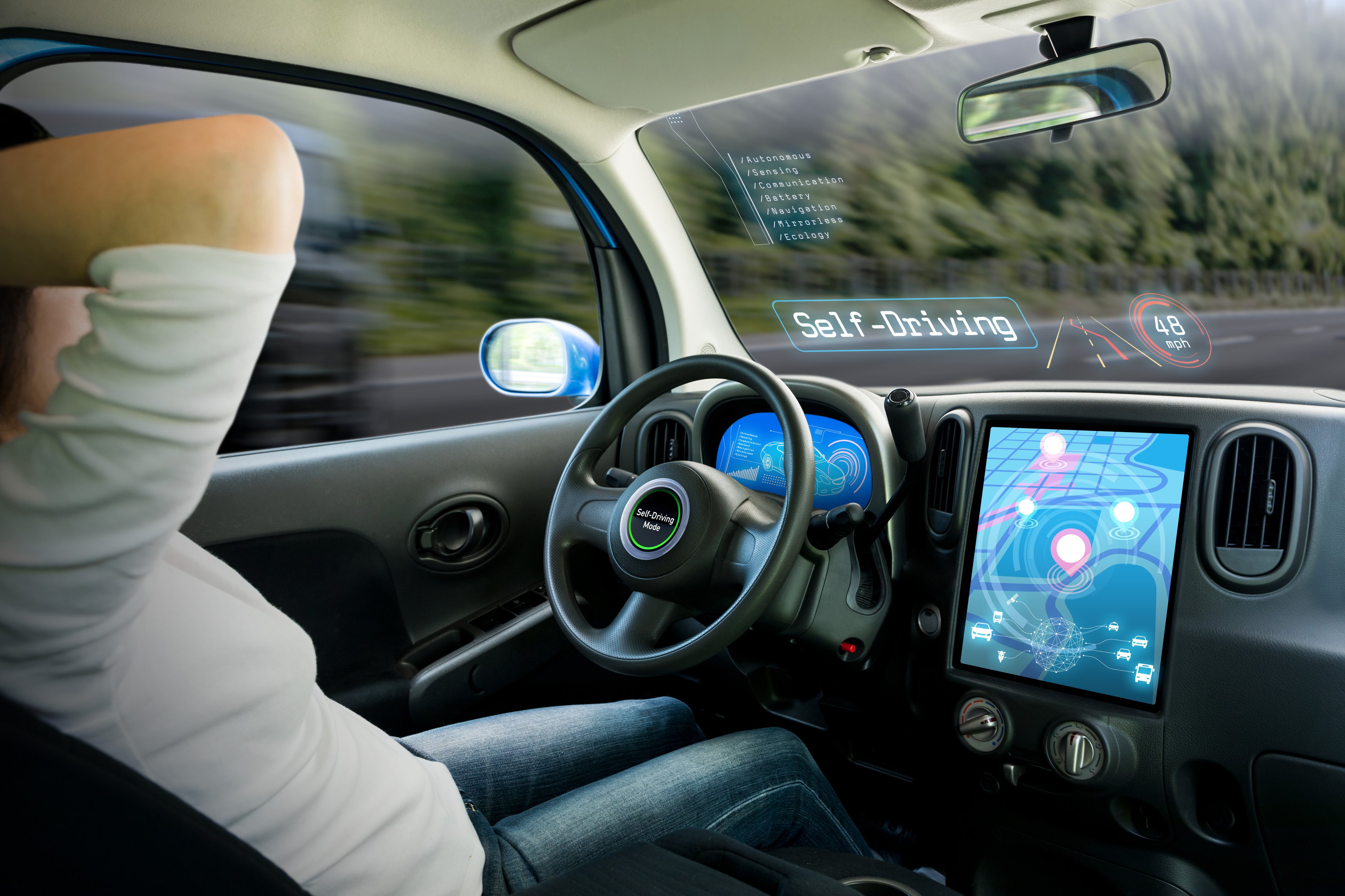 Technological breakthroughs in self-driving—AKA autonomous—vehicles are dramatically changing life on the highway. The transition to machine-led driving is affecting how consumers and the auto and insurance industries view auto coverage. As this market continues to develop, the Ascension Transportation Practice is monitoring developments and sharing our take and the observations of others, with you.
We are currently seeing two ways autonomous vehicles are affecting the risk-management and insurance landscape:
Effect #1: Risk is Shifting
Autonomous vehicles are proving to be safer than human-piloted ones. Crash rates for Teslas have dropped 40 percent since the company introduced Autopilot technology. This trend is starting to directly affect the cost of auto liability insurance. In response, Farmers Insurance recently reduced premiums 25 percent for a ride-sharing firm that uses Teslas in its fleet.

Commentators note that over time, driverless cars will shift liability to the manufacturer. Accenture's Head of Global Insurance sees greater products liability and cybersecurity exposures ahead.
Effect #2: The Way We Buy Auto Insurance is Changing
In a recent Berkshire Hathaway briefing, Warren Buffet indicated that the increased prevalence of autonomous vehicles and artificial intelligence is a threat to the current business models of traditional players like its auto-insurance subsidiary, Geico.
New players like Google, Apple, Amazon, Verizon and Tesla are in an excellent position to disrupt the industry and corner as much as 20% of the auto insurance market. Tesla is already selling insurance with its vehicles in Australia and Hong Kong.
Why Does This Matter to the Transportation Industry?
With the introduction of self-driving cars, humans inside the vehicles will essentially become passengers. Who will be held responsible for accidents and malfunctions—the driver, owner, manufacturer, or all? Much of the focus of that debate, to date, has been on cars. However, Google subsidiary Waymo has begun quietly testing autonomous vehicle technology on Peterbilt semi-trucks. In the transportation sector, self-driving won't mean driverless. It's likely a trucker will still be in the cab, most likely sitting in the driver's seat, ready to take control if something goes wrong. In that scenario, insurers will need to consider potential risks to the drivers, their loads, and other passengers and cars, as well as who (or what) is ultimately held responsible.
This post is brought to you by the specialists in Relation's transportation practice group. Do you have an interest in this topic? Get in touch.
Written by Kelly Tonsing
Kelly Tonsing manages Ascension's Personal Lines Practice in our eastern region. Although she spends each and every day examining insurance policies, managing claims processing, and ensuring the best available protection for our clients, she hadn't yet examined the fine print of her own car insurance. Until the unthinkable happened. Read below to learn more about Kelly's dangerous auto accident, and how she wished she would have read this crucial advice before starting her ignition that morning. Hindsight is often 20/20, but perhaps, with Kelly's testimonial, foresight may be as well.
Months ago, I had my first real automobile accident. Having been in insurance for years, I had always approached the auto claims experience from an academic perspective. But there is no better teacher than real life. After my accident, I gained some insight that I hope you never have to learn the hard way.
My auto accident occurred at an intersection, when a vehicle collided with my passenger door at 45 mph—and I was deemed "at fault." Consequently, my liability insurance had to pay out approximately $46,000. Every one of my six airbags deployed, protecting my face and head from injury, but shattering my left hand and wrist. My vehicle was totaled and carted off to the proverbial auto cemetery, never to grace the roads of Charlotte again. God rest her soul—she gave her life for me!
This experience and subsequent claims process provided me valuable insight that, had I known it before, would have saved me time, money, and headache. Here are some things you might want to take a look at on your own policy before you have a claim:
GAP INSURANCE
Always, ALWAYS buy gap insurance on a newly purchased vehicle that you finance—even when you purchased used and believe you got the deal of the century. The total paid out by my insurance on the depreciated vehicle was not nearly enough to pay off my auto loan. Had I not had gap insurance at the time of the accident, I would have faced a new-vehicle purchase without a trade in, which would mean paying off my prior auto loan and adding a new replacement-car payment. Ascension does not offer gap insurance, so I would recommend speaking with your financial institution about your options.
AIRBAGS
Airbags really do save lives. As I mentioned, my airbags shattered my hand and wrist, but they saved my life. Because broken is always better than dead, I will always choose autos with as many airbags as possible going forward.
NEW-CAR REPLACEMENT
If you have a vehicle fewer than three years old, ask your agent about new-car-replacement coverage, which allows you to replace your vehicle regardless of the depreciation. Check the fine print with your carrier, as carriers differ on the age allowed for this coverage. It is a great bang for your buck if you happen to total your vehicle, which, as I discovered first-hand, is not hard to do when airbags deploy.
RENTAL REIMBURSEMENT
I am used to driving an SUV, which is typically not a rental option under the standard $30/day allotment. For $10 per year (less than a dollar per month) additional premium, your daily rental allowance will be bumped to $50/day, which makes all the difference if you rely on a larger vehicle for daily transportation. To maximize comfortability and return on investment, check your policy to ensure you do not decline this coverage or choose a lower limit, as an extra dollar per month could mean an added monthly allowance of $600 ($900 with the $30/day allowance versus $1,500 with the $50/day allowance).
MED PAY
Med Pay is the coverage on our auto policy that can be used for anyone in your vehicle who might be hurt in an accident to use toward their health-insurance deductible, including yourself. Luckily, my accident occurred in the final three months of the calendar year, and I was less than $1,000 away from meeting my health insurance out-of-pocket maximum on a high-deductible plan.
However, what if the accident had occurred in January? My ambulance ride to the nearest hospital ran $1,500, and my associated emergency-room costs neared $8,000. My wrist surgery was $20,000. Not to mention physical therapy twice weekly for several months at more than $100 per visit. I was quickly racking up medical expenses, but luckily for me, my Med Pay on my auto policy exceeded my health insurance deductible. This was the most significant lesson I learned from my accident; in an age where high-deductible health insurance plans seem to be the norm instead of the exception, make sure your Med Pay coverage will help you meet that deductible. If you, like me, have a high-deductible health plan, resist the urge to cut corners to save a few dollars on your Med Pay coverage. It is not a huge expense to raise that from $2,000 to $5,000, but, I assure you, paying a few extra dollars a month for higher Med Pay coverage is worth every extra dollar you spend if you are in an accident during which someone gets hurt.
LIABILITY LIMITS
What if the other person in the accident had been the one to go to the hospital in an ambulance with broken bones instead of me? My liability would have had to pay for her property ($50,000) and her medical expenses (already more than $60,000 for me, and still rising). Limits of $100,000/$300,000/$50,000 would have been completely exhausted in about two weeks and I would have had to cover the rest personally through whatever means I had available, even future paychecks if necessary. What most people don't understand is that the limits of your policy don't determine what you are liable for, only what insurance will pay out toward your liability. The state of NC only requires us to have $30,000/$60,000 in liability coverage on our auto policy, and that is devastatingly inadequate.
Meeting those state minimum requirements leaves all of your assets exposed and you could find yourself in serious financial trouble. A court can go after your future wages, children's college funds, your savings, even your investment portfolio, leaving all those years of putting away for retirement evaporated because you saved $10 per month to have lower liability limits.
At the end of the day, we are all required to have auto insurance to drive a vehicle, and I've never been in a serious accident before this one. At fifty-something years old, I thought the current limits of my policy were adequate, but we don't get to schedule bad luck for convenience and budgets.  After this experience, I immediately raised my med pay coverage to $5,000. I don't plan to be in another accident, but if I am, I want to know that my minimum out-of-pocket for injuries in my vehicle will be covered by my combined auto and health insurance, and that my auto policy will pay the bulk of that health-insurance deductible.
During my years of working in insurance, I have never had someone complain after a claim to say they had too much insurance coverage. Usually clients get upset that something is not covered even if that coverage was offered and declined. But for just the cost of a nice lunch each month, you too can have the peace of mind knowing that you'll have everything covered if you should ever need it.
These are the thoughts I had after my experience, and I hope you will find them useful. Talk to your agent today to make sure you have the right coverage limits.