Written by Joe Tatum, CEO
Today we announced to the world that we've changed our name from Ascension Insurance to Relation Insurance Services. I'm personally thrilled about this new name–it speaks to who we are and the legendary service we strive to deliver, every day.
Our clients have always faced a wide array of operating challenges and we've been by their side as a partner and an advocate to help them manage risk. As we head into 2018, we're facing an increasingly complex world. Media headlines on topics as diverse as cyber-attacks, blockchain/cryptocurrency, autonomous vehicles, smart cities, drones, and the difficulties in attracting and retaining employees in an ever-transforming business environment, were unheard of just a few short years ago.
Business leaders are wondering how these challenges will impact their organizations and it's our job to help clients understand the risks. To help them connect the dots between data and analytics, and leverage our insurance expertise and strategic relationships to develop and implement solutions that mitigate those risks. The name Relation emphasizes our ability to do all that, and from here on out, we're proudly putting it front-and-center, on everything we do.
Looking back, 2017 was a strong year for us. We had excellent year-over-year revenue and EBITDA growth, which was driven by a combination of factors:
Through Pan American Insurance Services, our wholly owned subsidiary, we made strategic acquisitions in the west and welcomed two outstanding firms, Yosemite Pacific Services and Agro Crop Insurance Agency, to our brand family. Both firms are leaders in what they do and we couldn't be more excited to have them on board. These acquisitions combined have now positioned us as one of the largest agribusiness insurance writers in California.
We expanded our personal lines and small commercial lines reach by continuing to integrate our Greenpoint acquisition in the east, (made late in 2016, it broadened our North Carolina footprint and extended our operations into Virginia), and purchasing a commercial book in Hollister, California from The Liberty Company.
We invested a lot to make sure our production and service teams, which are some of the best in the business, had access to a full suite of sales techniques, tools, technologies and best practices to serve our clients. Our industry-leading retention rate is a result of their tireless efforts.
We also made executive and strategic regional hires with an eye toward managing our continued growth and aligning the business units with the evolving insurance and risk landscape. What follows is by no means an inclusive list, but our team grew even stronger in 2017 with the following, key additions:
Natalie Zensius joined us as Vice President of Marketing and Communications to identify opportunities to strengthen our brand, increase awareness of our products and services, and attract and retain top talent.
Scott Machado came on board as Vice President of Information Technology to implement customer-experience initiatives that build scale and drive value through employee and customer satisfaction.
Kari Doeckel joined as Vice President, Operations to Pan American, to lead account retention, carrier management, and client-service efforts.
Rob Bauer became our Corporate Legal Counsel to provide solutions in corporate governance, carrier and partner relationship negotiations, and regulatory compliance.
Michael Williams joined as Loss-Control Consultant in our eastern region to provide comprehensive risk-management and loss-control programs.
Kristine Fox brought account management and crop insurance expertise to the Pan American team.
Jennie Hunsberger added additional retirement services expertise to the western region benefits team.
In addition, we recognized some outstanding individuals with new leadership promotions:
Keri Lopez from President of western division employee benefits to President, employee benefits to manage our national Employee Benefits practice.
Kate Rager from Corporate Legal Counsel to General Counsel.
Greg Merrill from Senior Vice President to Executive Vice President of Pan American.
Michael Lorente to Sales Leader, Western Region.
Wherever they sit on the org chart, our people and the culture they create, are our greatest strength and are what contribute to making this a great place to work.
We were also honored to be included alongside our esteemed peers in the industry in 2017:
We were named as an "Elite Agency" by Insurance Business America for the third year in a row.
We were named to Insurance Journal's 2017 Top 100 Property/Casualty Agencies.
We moved up from #47 to #42 on Business Insurance's Top 100 Largest U.S. Brokers.
While we appreciate the accolades, at the end of the day it matters most to us what our clients need and we know that they need their broker to stay ahead of the curve and to provide intelligent, tailored solutions backed by deep experience. They need a broker to apply data-driven technology solutions to drive efficiency, innovation, and a competitive edge and to bring strategic carrier partnerships to collaborate with them. As we look forward to 2018, our new name Relation underscores all of the connections we make for our clients. This is always who we've been. Now we have a name that better reflects it.
I wish you all a Happy New Year and look forward to continuing to create great things in 2018!
Best,
Joe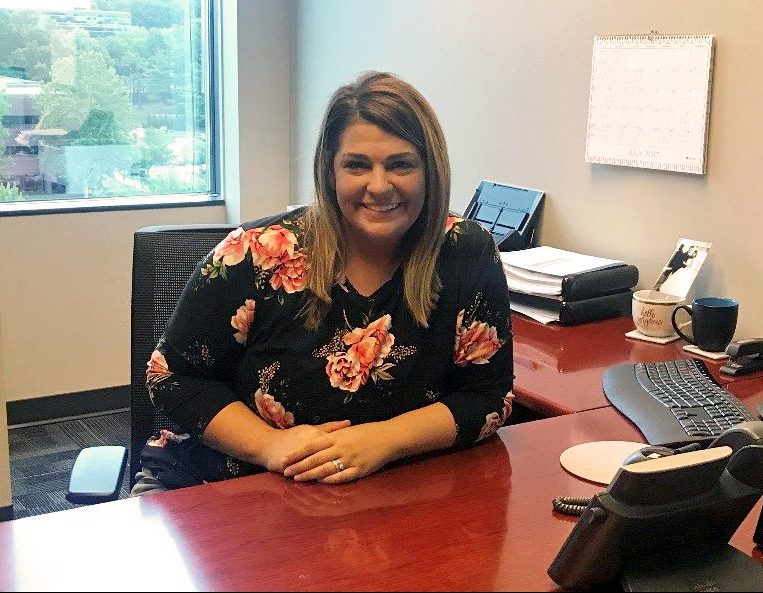 If you are considering making a career move to Ascension Insurance, Inc. (and I hope you are!), allow me to offer you the insider's perspective from someone who has six months under her belt.
First, a little bit about me. Like most millennials, I want to be part of an innovative, cutting-edge organization. When the opportunity to join the Ascension Human Resources team came up, I initially felt as though I'd be taking a huge leap. I wasn't actively looking for a new opportunity, and I was happily working from home, at a job I was good at and enjoyed. And to be honest, when thinking on the insurance industry, "innovative" and "cutting edge" weren't the first words to come to mind. Besides, I knew it would take a lot to make me feel like driving into work, every day, again.
But after spending some time in the Ascension world, my perspective shifted. Ascension seeks out people who complement its company culture, so the interview process is thorough—mine comprised two phone interviews followed by two in-person meetings. One thing I noticed, which is what ultimately led me to accept the job offer, was present throughout the interviewing process: the employees' caring attitude, at every level of the company.
A few weeks into my new role, I attended a sales-leadership meeting at our corporate headquarters in Walnut Creek, CA. Upon arriving, I was given a tour. Every person we ran into stopped and greeted me as they would a longtime friend. The President & COO, Ed Page, and the CEO, Joe Tatum, waved us into Ed's office as we passed by. I introduced myself, but they already knew who I was, and asked me about my March Madness brackets. Later, at the sales meeting, Joe asked me, with sincerity and a genuine curiosity, what my thoughts were on key initiatives, pain points, room for improvement, and various other topics. Does that kind of welcome and soliciting of input happen everywhere?
Here are a few other things that have stood out to me in the last six months:
People here really care about one another. They're dedicated to each other's success, and they work hard to help one another.
We celebrate small victories on a day-to-day basis, which keeps morale high.
Birthdays, work anniversaries, and/or retirements don't go unnoticed by colleagues, who quickly become friends.
If you're lucky enough to work in the Overland Park, KS office as I do, you'll never go hungry!
Ascension IS cutting edge and innovative.
Everything you do and every initiative you see through, results in a measurable, meaningful value-add that gets traced back to you.
Even with 450+ employees, the executive team is accessible and transparent. I can pick up the phone and call any one of them. They know who I am, and they take the time to listen and help if necessary.
Many of my coworkers have been here for thirty, forty years, and that makes this a special place. We aren't looking for warm bodies to fill roles here. We want "A" players, the best of the best. And once you're in the Ascension family, you're in. To me, that's worth jumping in my car every day. To fully understand what it means to be a part of the Ascension family, you'll have to join us and find out for yourself!
Click here to visit our Careers center and learn more about how you can join us!