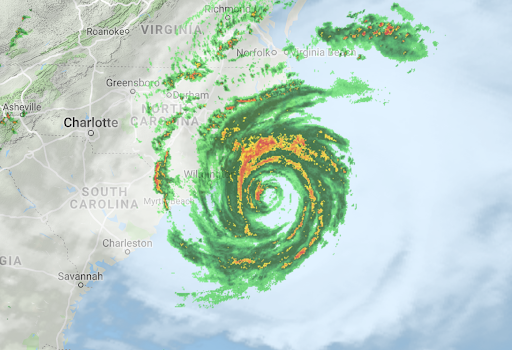 Dear Clients,
With Hurricane Florence gaining in strength and intensity and due to hit the East Coast in a matter of hours, we urge all of you to make sure you have a plan in place and are prepared for the worst-case scenario, even if you or your business are in an inland county. Your safety and wellbeing are important to us and we want to let you know that we care and we are here for you during this storm.
To be available to YOU when you need us most, our Relation Storm Team will be working remotely with extended hours from 7am-7pm throughout the storm, starting Thursday, 9/13, and continuing every day through Monday, 9/17 (including Saturday and Sunday).
We will be available to take your calls and respond to emails and file any necessary claims as needed. We have also included direct claims reporting and payment information for our major insurance carriers below for your convenience to report your claim directly on a 24-hour basis.
If you are unsure of your carrier or policy information, you can call our main number at 704-688-1228 or 800-456-1696 or email us at [email protected] during our extended hours to assist you in getting your claim filed. During normal business hours, you may continue to reach out to your account manager as you do currently.
Florence is expected to be the most powerful storm to make a direct hit on the Carolinas in decades. Experts are expecting wide and significant impact to our area, no matter where it ultimately comes ashore. At the very least, we can expect Florence to bring heavy rain and wind which can easily cause flooding and power outages. There is additional concern due to the large expected area of impact and the extended time that it may stay in our area. Many of our client families and businesses are already under a mandatory evacuation with more on the way. If you are in an evacuation zone, please heed that warning and DO NOT attempt to stay in your home. If you are not under an evacuation order, there is still time to prepare. We have attached some storm tips as well as a blank emergency plan that might be helpful to your household in this process.
Our Coast is expected to feel the blast early tomorrow with damaging and life-threatening storm surge, wind and rain. In central areas, we expect to feel the impact due to sustained rainfall and significant wind. In western areas of our states, we should still be prepared for heavy and sustained rain that might trigger flooding and mudslides. Please stay alert and take this storm seriously no matter where you live in our Carolinas and East Coast states. If you are under an evacuation order, please heed that order. If you aren't under an evacuation order, take this time to gather your supplies: food, water, flashlights, extra batteries, medications and important documents. Remember to make plans for your pets. Clear your yard of debris that can cause damage in high winds.
Both North Carolina and South Carolina have some great resources and mobile applications for your use in preparation for and during the storm:
The ReadyNC mobile app gives information on real-time traffic and weather conditions, river levels, evacuations, and power outages and is an all-in-one FREE tool for emergency preparedness. The SC mobile app can help you build your emergency plan, keep track of supplies and stay connected to loved ones. In addition, coastal residents can now "Know Your Zone" instantly using the maps feature as well as locate the nearest emergency shelters when they are open. The tools section features a flashlight, locator whistle and the ability to report damage to emergency officials.
Federal sites are also helpful, or download the FEMA mobile app for resources on how to plan and prepare for a hurricane event as well as steps to take afterward to minimize damage and to get back in business or back in your residence as soon as possible. You can also text PREPARE to 4FEMA (43362) to receive useful tips about how to prepare for disasters.
See the National Hurricane Center for updates on the storm and to the National Weather Service for detailed warnings.
Please be safe during this storm and reach out to us at any time with questions and concerns.
Other Helpful Resources
Personal Lines Claims Reporting Phone List
Personal Lines Direct Bill Payment Phone List
Commercial Lines Claims Reporting Phone List
Commercial Lines Direct Bill Payment Phone List
Relation Storm Tips
Household Emergency Plan
What to Take to a Shelter
19 Post-Florence Tips: What to Do After the Hurricane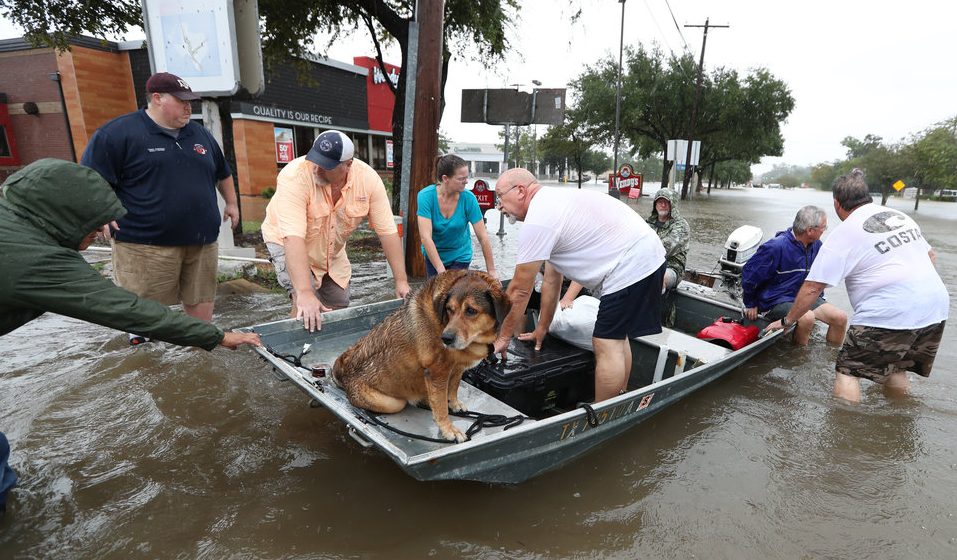 Neighbors are using their personal boats to rescue Friendswood residents in Houston during Hurricane Harvey.
Steve Gonzales/Houston Chronicle
Written by Kelly Tonsing
Each year, we watch in horror as unsuspecting folks—living normal lives similar to our own—are rescued from their rooftops via watercraft after their small town has been ravaged by natural disaster. Most recently, by Hurricanes Jose, Harvey, Irma, and Maria. In news interviews, residents express something along the lines of, "My family and I have lost everything," or "There's no way to understand this unless you're here, living it."
Do you wonder what happens to these people once the debris settles? Or how they rebuild and attempt to resume normal lives?
According to an article by the Wall Street Journal, only 50 percent of homeowners in Puerto Rico, who are currently facing mass power outages and destruction in the wake of Hurricanes Irma and Maria, have insurance policies protecting them from wind damage.
In Houston, Federal Emergency Management Agency (FEMA) data reveals only about 17 percent (1 in 6) of the homeowners most affected by Harvey have flood insurance policies. This 17 percent likely has—depending on their level of coverage—access to up to $250,000 to rebuild their homes and $100,000 to replace personal belongings.
The other 83 percent, or 5 out of 6 homeowners most affected, however, aren't as fortunate—they've lost their belongings, their homes, and likely decades of hard work and savings, with nothing to show for it and likely no opportunity for short-term recovery. According to one Washington Post article, this group "will be dependent on private charity and government aid, especially grants from Federal Emergency Management Agency."
Most people don't realize that FEMA doesn't pay individuals for any of their personal recovery; rather, they provide low-interest loans to homeowners who lack flood insurance if—and only if—the conditions satisfy FEMA's specific definition of "flood" and a state of emergency is declared. Every penny of the federal loan must be paid back in full, with interest.
My name is Kelly Tonsing, and I'm a licensed insurance agent at Ascension Insurance, Inc. in North Carolina. As such, I frequently discuss flood insurance (and the lack thereof) with clients who have homeowners' insurance. When I ask clients why they've opted out of such a crucial policy, I typically receive one (or more) of the following responses: "I just can't afford it," "My house isn't in a flood zone," or, my personal favorite, "I don't need it—I live on a hill."
I'm here to talk through each one with you.
I Can't Afford It.
First, let's talk about the cost of adding flood insurance to your existing homeowners' policy. According to ValuePenguin, flood insurance policies purchased in 2017 through the National Flood Insurance Program (NFIP)—a program established in 1968 by the National Flood Insurance Act (NFIA) allowing property and/or homeowners to purchase flood insurance directly from the federal government—averaged $56 per month. In Texas, home of Hurricane Harvey, 2017 flood-insurance premiums through NFIP were only $40 per month (that's $482 per year—28 percent below the national average).
Other states on the lower end of the premium spectrum include Florida, which is currently experiencing the devastating consequences of Hurricane Irma, Maryland, Arizona, and Alabama. To clarify, rates have less to do with which state you live in and more to do with how far away from water you live and how much coverage you want. Private insurance rates may be even more competitive compared to those of NFIP's.
According to FEMA, there are also other great opportunities for discounts and steps you can take to mitigate risk and lower your monthly flood-insurance premiums.
So, for the same cost as a monthly fast-food run for four, you could instead implement flood-insurance coverage, which—in the event of a damaging flood—would provide you the monetary support to rebuild your home and purchase new belongings (e.g., furniture, clothing, a television, etc.) for you and your family.
I Don't Live in a Flood Zone.
This is one of the most common explanations I hear for not protecting one's property from the possibility of flooding. According to FEMA, more than 20 percent of flood claims in the U.S. originate from owners of properties outside a designated "high risk" flood zone. According to an article by Maggie Koerth-Baker, senior science writer for FiveThirtyEight, that number in Houston is currently closer to 30 or 40 percent. She goes on to argue that the entire concept of the 100-year floodplain is misunderstood, and designated flood zones are "best understood as estimates—and not necessarily very reliable ones."
Not sure if you live in a flood zone? Each year, FEMA publishes maps detailing flood hazards and showing flood risk levels "based on historical climate information and the best available science." To check out the map for your area, click here. To view your area's flood history, check out FEMA's interactive visualization tool here.
I'm Safe—I Live on a Hill.
For those who live on a hill or atop a mountain, it is still wise to consider the possibility of flooding from rainfall. Consider my family's personal anecdote: We own a mountain house located on the Blue Ridge parkway, a beautiful scenic highway in North Carolina and Virginia. Although located at an elevation of approximately 1,850 feet, the home incurred severe water damage from rainfall washing down the mountain.
Mudslides, caused by excessive rainfall, occur regularly in mountainous communities and have been known to completely wipe out homes' walls and foundations. Without flood insurance, the full financial burden for necessary repairs after such an event falls solely on the shoulders of the homeowner. What would you do if your home in the mountains was severely damaged by rainwater flooding or a mudslide? Have you considered the potential financial devastation and how you might recover?
It's time to take a serious look at flood insurance to protect you, your loved ones, and your property from one of the costliest natural disasters in the United States. Here are some startling statistics from Risk Analysis, An Official Publication of the Society for Risk Analysis:
"From 1996 to 2007, insured residential flood losses alone totaled over $26 billion (approx. $2 billion per year)"
"Average annual property damage cause by floods has increased 54 times over the last four decades, from $51 million in the 1960s to $2.77 billion per year in the 2000s (2000-2008)."
The authors use statistical evidence to argue that the flood problem in the United States will only continue to worsen, and property damage will intensify.
If you need more reasons to consider flood insurance, watch this story about two property owners who underwent the same natural disaster in 2009 and had very different experiences.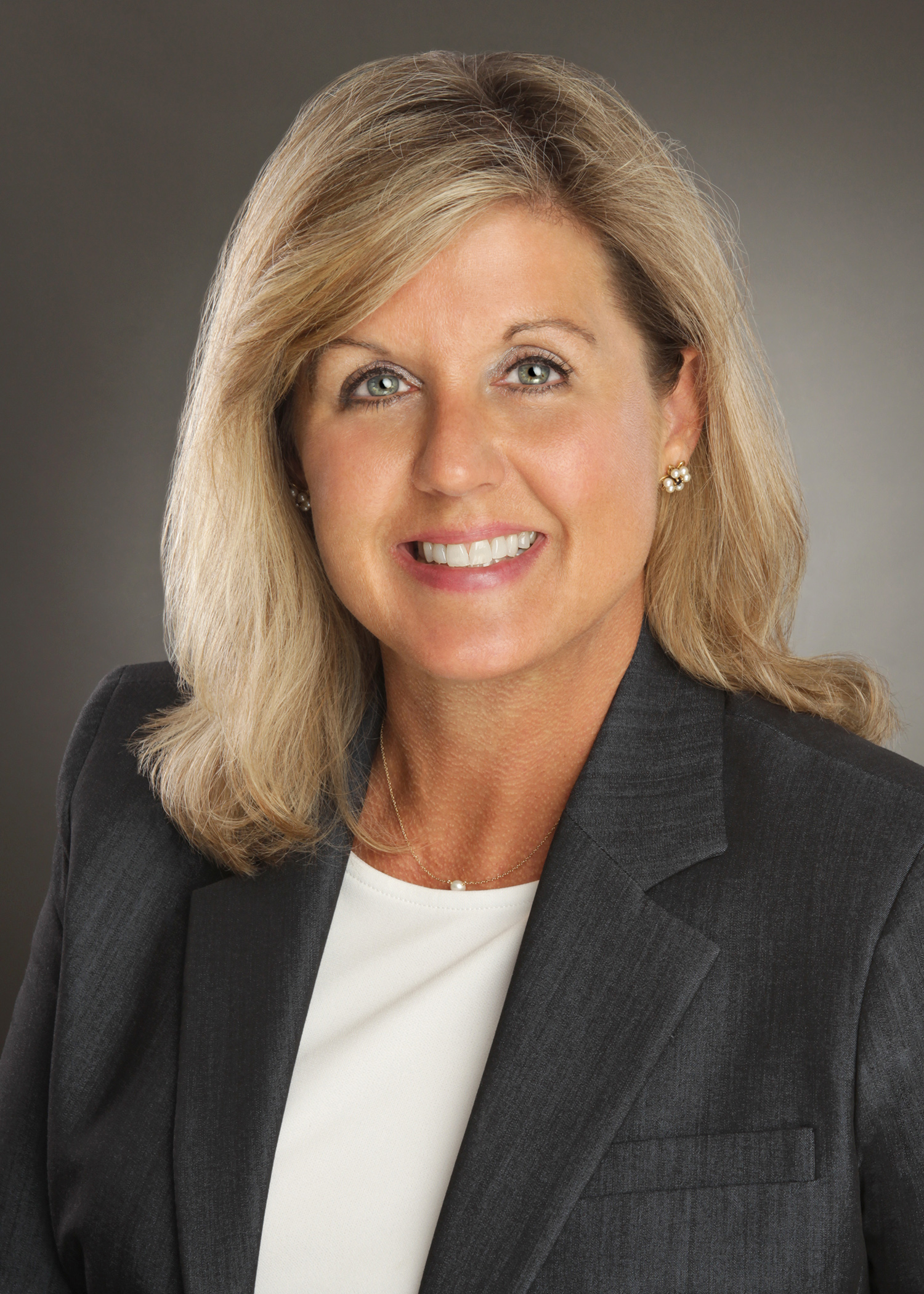 About the Author
Kelly Tonsing manages Ascension's Personal Lines Practice in our eastern region. She is charged with the strategic direction of the department and for providing an excellent client experience to more than 10,000 policyholders. Upon joining the insurance industry, Kelly found her true passion and skill for leading others in a business built on the value of relationships. She enjoys writing blogs to share her knowledge of and experience in the insurance industry in an approachable and caring way. Connect with her on LinkedIn!
Depending on where you live, hail can be either a sporadic, mildly irritating event or a potentially devastating, destructive threat.
According to the Wikipedia article, hail is a "form of solid precipitation". It sounds harmless enough, yet hail storms cause damages to crops and property each year. Per NOAA, "small hail, up to about the size of a pea, can wipe out a field of ripening grain or tear a vegetable garden to shreds. Large hail, the size of a tennis ball or larger, can fall at speeds faster than 100 miles per hour and can batter rooftops, shatter windows and "total" automobiles." Hail causes an average $1 billion a year in damages in the U.S., according to the National Storm Damage Center [https://stormdamagecenter.org/hail-storm.php]
In North America, hail is most common in the area where Colorado, Nebraska, and Wyoming meet, known as "Hail Alley". Hail in this region occurs between the months of March and October during the afternoon and evening hours, with the bulk of the occurrences from May through September. Update: just this past Sunday, The Weather Channel reported severe damage from hails storms in the south. Watch the video.
Identify hail damage after a storm
If a storm hits your home, follow these guidelines:
Look for dents, cracks or breaks on windows, screens, doors and even patio furniture.
Examine outdoor appliances like air conditioning units, and look for dents or excessive water intake.
Check trees and shrubs; if they're stripped of foliage, there's a possibility your roof might be damaged, says the Rocky Mountain Insurance Information Association.
Inspect your vehicle(s) for cracked or broken glass, or dents caused by hail
Be safe when checking roof damage; consider using binoculars, or call a professional
If you find damage, take action
Take pictures before you make any temporary repairs. And, cover any damaged areas to prevent additional negative effects from the storm– board up any broken windows or cover a hole in a roof with a tarp.
Regardless of the level of damage, you'll also want to promptly report it to your insurance company, which may have recommendations on finding a contractor to repair damage. (Remember to save all the receipts; you'll likely need them for your insurance claim.)
Download our full checklist so you can be prepared when the skies get dark and grey, for how to look for hail damage.