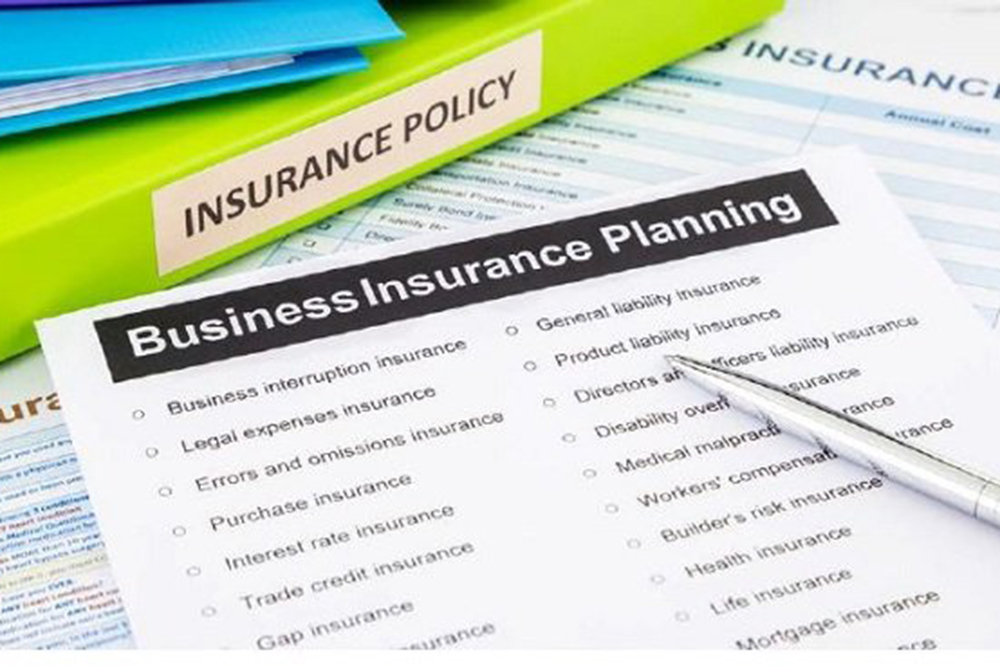 An annual review of your insurance coverage may be the time to make changes in coverage, endorsements, or carriers.
Any time you make changes in the way your business runs, you can also change your exposure to risks. As your organizational needs evolve over time, it's a good business practice to consider whether there are other carriers that can offer reduced premiums or expanded coverage better suited to your requirements as you grow, move, or expand your offerings.
Fortunately, the insurance marketplace is responsive to changing risks that buyers face. In some cases, it may make more sense to remain with your current carrier but update the terms of your program agreements to reflect your current operations. In other cases, a new carrier may be able to provide coverage more tailored to the new risks your company is encountering. Transitioning to a new insurer could have unintended consequences, however. The experience of your insurance advisor can be invaluable.
Should you choose to make a change, a strong relationship between you, your insurance broker, and the carriers will make the transition as smooth as possible.
Here are four ways your insurance broker can keep you informed about your choice of carrier to help you avoid any surprises.
1. Stay Ahead of New Market Conditions/New Insurers/New Coverages
Your broker can keep you apprised of factors impacting the overall market to prepare you for possible premium increases or decreases with your existing carrier well in advance of renewal. The broker should also be aware of insurers that are offering new lines of coverage and should approach the carriers for quotes on your behalf.
In addition, brokers can help you stay ahead of emerging coverages and potential exposures that may affect your business, which is critical to avoiding losses that may not be covered under your current policies. Understanding the differences among your policies, knowing what they do and do not cover, and advising you on what endorsements you should obtain for your standard policies can help ensure that your company isn't exposed to unnecessary or avoidable risks.
Recently we worked with a new client to provide coverage for social engineering fraud (SEF), which occurs when a hacker imitating a senior executive, sends a phishing email to an employee telling the employee to wire company funds to a bank account on an emergency basis. The business owner mistakenly believed that either the cyber policy or the crime policy covered the loss. But neither of the policies had been endorsed to provide SEF coverage, and the business was left with a gap in coverage that the risk manager hadn't realized until we brought it to the manager's attention.
2. Update the Fine Print of Your Program Agreements
Most carrier agreements stipulate that in the event you transition to a different insurer, the collateral amount can be reset at the carrier's discretion. If your policy is on a large deductible or other type of loss-sensitive program, you might experience substantial cost implications. Your broker can thoroughly review your program agreements with your insurers and, if possible, amend this wording by setting specific parameters around how the collateral will be calculated. For example, the calculation might include predetermined loss-development factors or consideration of the insured's outside actuary calculations.
3. Review Outstanding Claims
When you change carriers, there will inevitably be outstanding claims to process, but standard agreements typically nullify any special claims-handling procedures that were put in place while you had your coverage with the insurer. As a result, you will still be dealing with claims, but you might lose the ability to have any or all of the following:
Free claims reviews
Use of a pre-selected defense counsel
Notification of reserve changes
Ability to have input on settlement amounts
Continuity of adjusters because the insurer will most likely move any open claims to a different unit
Your broker should review the agreement around what happens if you move from the insurer and, when appropriate, modify the agreement to create as much certainty as possible around the way outstanding claims will be handled.
4. Adjust for Changes in Insured Operations
Many insurance policies limit coverage to events that occur in a certain geographic area. The insured area is often referred to as the "coverage territory." If your company expands its operations outside the United States, your broker will need to review the coverage territory in all policies to ensure there are no exposures in your new areas of operation that aren't covered in the existing policy. Similarly, if your company begins offering new products or expands on the scope of existing services, an in-depth review of your existing coverages is necessary to make certain no new coverage is needed.
Here are two examples of changes in insured operations that we've helped our clients with recently:
An insured established a new 401(k) plan and began providing health coverage to employees. They now needed fiduciary liability coverage because these plans are subject to ERISA and present possible personal liability to plan administrator.
An Insured decided to hire a sales force who will be driving on company business. After reviewing their options, they elected to increase the limits carried on their automobile liability coverage and added to their umbrella coverage limits.
Anticipating and planning for change is part of business. Don't be lulled into a sense of complacency and simply renew with the same insurer year after year. You have options. Your broker is a trusted business partner who can help you actively avoid any of the potential insurance minefields that come with change, as well as choose the right path forward for your continued business success.
About the Author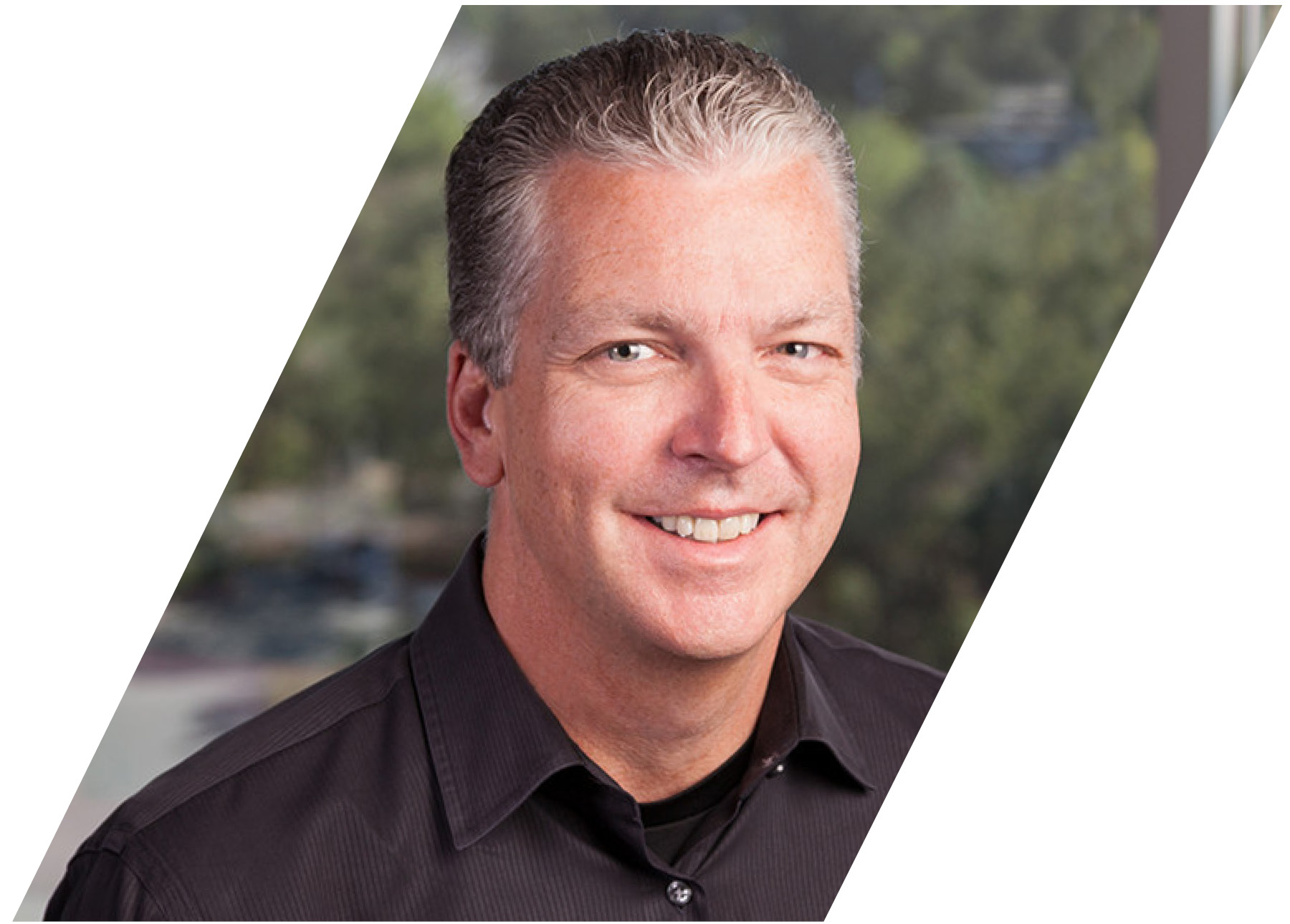 Joe Tatum is the CEO of Relation Insurance Services, a premier insurance brokerage that offers risk-management and benefits-consulting services through its family of brands across the United States.
This article originally appeared on the PropertyCasualty360 website here and in a printed edition of National Underwriter.
By Steven J. Billings, Michael Williams, and Travis Vance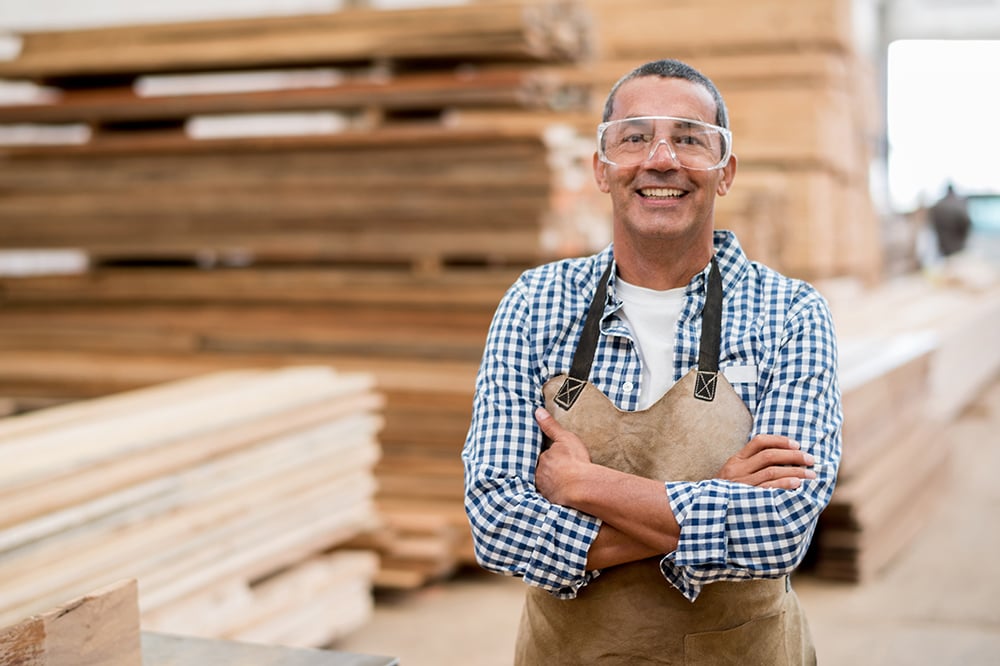 Safety incentive programs have long been used by organizations to promote safe working environments and to encourage safety in the workplace. But a recent memorandum from the Occupational Safety and Health Administration (OSHA)  states that "Section 11(c) of the OSH Act prohibits an employer from discriminating against an employee because the employee reports an injury or illness. Reporting a work-related injury or illness is a core employee right, and retaliating against a worker for reporting an injury or illness is illegal discrimination under section 11(c)."  Given OSHA's recent scrutiny of incentive programs, discipline programs and drug testing post-incident, employers should take this opportunity to review their safety program to ensure its compliance with OSHA's new rules.
Consider the following 10 tips to make your incentive program OSHA compliant and more effective:
First, a safety incentive program should be behavior-based rather than being injury-rate-based. It means employers should provide incentives to workers practicing safe operating procedures and practices instead of incentivizing plans based solely on number of accidents.
Reporting near misses, hazardous behavior and situations on the front end should be a point of focus, which will prevent future accidents and injuries. (Leading vs. Lagging Indicators)
Praise and recognize employees through top management, in a timely manner, and in front of others to acknowledge their safe behavior and encourage others to act in the same manner.
Monetary rewards are okay for safety programs as long as they are not based on "reporting an incident".  You can also utilize other rewards such as keeping points, safety bucks, certificates, days off, safety pins and recognition boards.
Reward employees for a wide variety of safety activities such as providing safety suggestions to daily operating procedures, guiding a co-worker or new hire to perform a task safely, identifying a hazard or participating in safety committees.
Programs cannot be vague or limited to the actual reporting of an incident.  "No injuries reported" or "Acting Safely" is not a safety incentive program, as these metrics give clear motivation for employees not to report injuries, or they are unclear as to what needs to be done in order to qualify.  Direct incentives based on employees behavior, and the qualifying metrics/procedures should be documented clearly.  A basic example would be "drivers must be on time every day, turn in all paperwork on time, follow all company outlined safety procedures and day to day tasks as outlined in the fleet safety manual to qualify for our company incentive plan".
Make sure your safety program is robust and clear, outlining how you want your employees to conduct themselves and how you want them to perform the key elements of their job (3 points of contact getting in and out of truck, using all required PPE, wearing hard hat at jobsites, observing and following all posted road/traffic signs, not following too closely, observing smith system rules, etc.).
It is vital to incentivize/discipline all employees equally.  If you observe someone not following a company safety procedure, but no incident occurred, they should be disciplined the same way as someone not following the same safety procedure that led to an accident.  The accident/incident is the byproduct.  What we want to do is applaud/discipline the behavior/action, not the end result, evenly across your workforce.  This also requires management/supervisors to be engaged and actively observing all the time.
Ensure management commitment by demonstrating that organizational leaders care about safety.  This can be done by having them give presentations and establish safety as a core value of the company, believing that all injuries are preventable, and having zero incidents is possible.
Allow employees to set safety goals for themselves. This will motivate them to ensure their own commitment to safety and work towards achieving it.
The Bottom Line
Adopting these suggestions will empower your safety program, help minimize incidents and at the same time prevent OSHA violations.  To make things easier, think as if you are an employee working for your company. Does your plan incentivize you to become more safety focused, or afraid of the repercussions of reporting an incident or injury?  If the answer is the latter, then refocus your efforts in going through the 10 suggestions listed above, and find a partner that is well versed in safety incentive plans to help guide you.
SF Biz Times Exclusive: Startup Zendrive to triple workforce at new San Francisco headquarters
Transportation data company Zendrive this month moved into a new office to expand its San Francisco operations and says it wants to triple its workforce here.
The company analyzes mobile phone data to predict driving behavior and helps insurers identify risky drivers. Its customers uses these analytics to manage their vehicles, drivers and liabilities.
Zendrive charges enterprise customers a fee per driver monthly and earns commissions through its insurance agency ZD Insurance Services, LLC. The affiliate acts as an agent for its insurance partners.
By using smartphones to track cars and driver behavior on the road, Zendrive works with insurance companies and transportation planners to lower their costs and collisions using data analytics. It is building out a new headquarters with 7,500 square feet on the third floor of 929 Market St. to triple its workforce. The company has 61 employees in San Francisco and Bangalore, India, with most of the anticipated growth here.
Distracted phone use causes a quarter of car accidents in the U.S., according to the National Safety Council. Zendrive said its technology and data can improve driver safety by collecting data on behavior, like speeding and hard braking, and phone use. The company said it is amassing data on tens of millions of drivers and tens of thousands of crashes but keeps the data anonymous and does not share with anyone.
These insights could affect how auto insurers set their prices and help transportation businesses learn more about what causes accidents, where they happen and types of drivers who cause them, Zendrive said. However, the startup said it doesn't directly report data to insurance companies, and it cannot identify drivers, their companies or insurance from their data.
Zendrive has raised about $20 million in funding, backed by investors including First Round Capital and BMW iVentures. It was founded by Jonathan Matus and Pankaj Risbood in 2013 to focus on using data analytics to improve road safety. Matus, who spent several years at Google then Facebook working on mobile products, said he felt responsible for working on smartphone technology that added to people's distractions on the road.
"I didn't feel that was a meaningful use of the people around me and the use of my time," said Matus, founder and CEO of Zendrive.
Smartphones were killing people, but they could also be used to save their lives, Matus said. So Zendrive has created a developer platform for companies to analyze driver behavior in order to prevent accidents and develop insight on their fleets.
Using smartphone sensor and GPS technology, it captures data around collisions, distracted driving and aggressive driving and then sends driver coaching insights and recommendations through its dashboard, an API, emails or text alerts. The app scores drivers' performance and sets goals for them.
Zendrive said its driver coaching, which costs $4 per driver per month, can help reduce crashes by up to 49 percent, and the tool will get better as it accumulates more data. On average, the company analyzes more than 15 billion miles of data every two months, totaling about 50 billion miles so far.
That's compared to Progressive Insurance, for example, which in 2017 reported collecting 15 billion miles of data over 18 years, Matus said.
"We're going to hit 100 billion (miles) soon," he added.
Zendrive will continue growing its team in India, which occupies a large building with two floors and will add two additional floors. The company has also been working with autonomous vehicle partners to research safety and road conditions in that upcoming market.
Using insightful data to determine prices has caught on in the business. Insurance company Metromile, also based in San Francisco, is using a small GPS device installed in customers' cars to bill based on usage, and the company raised some $150 million in 2016 alone. It now has more than $200 million in funding, according to Crunchbase. It is available in seven states and expanding service to New York, Texas and Florida.
Tom Pataluch, director of software development at Walnut Creek-based Relation Insurance Services Inc., said these technological changes have enabled insurers and businesses to look beyond aggregated data, which traditionally included information like driving history and deductibles. Now they can collect more personal history and data in real-time to come up with more accurate rates.
"Data is becoming increasingly important. I can definitely see cases where it can help companies with fleets and the trucking sector to manage risk," Pataluch said.
But not everyone will see savings on Zendrive. Rates are still tied to driver behavior: Drivers going slower on shorter trips will see rates go down, and drivers going faster over longer distances might see rates go up.
"It will lower the rates for some and increase the rates for others," Pataluch said.
This article, authored by Antoinette Siu, originally appeared in the San Francisco Business Times on January  22nd, 2018.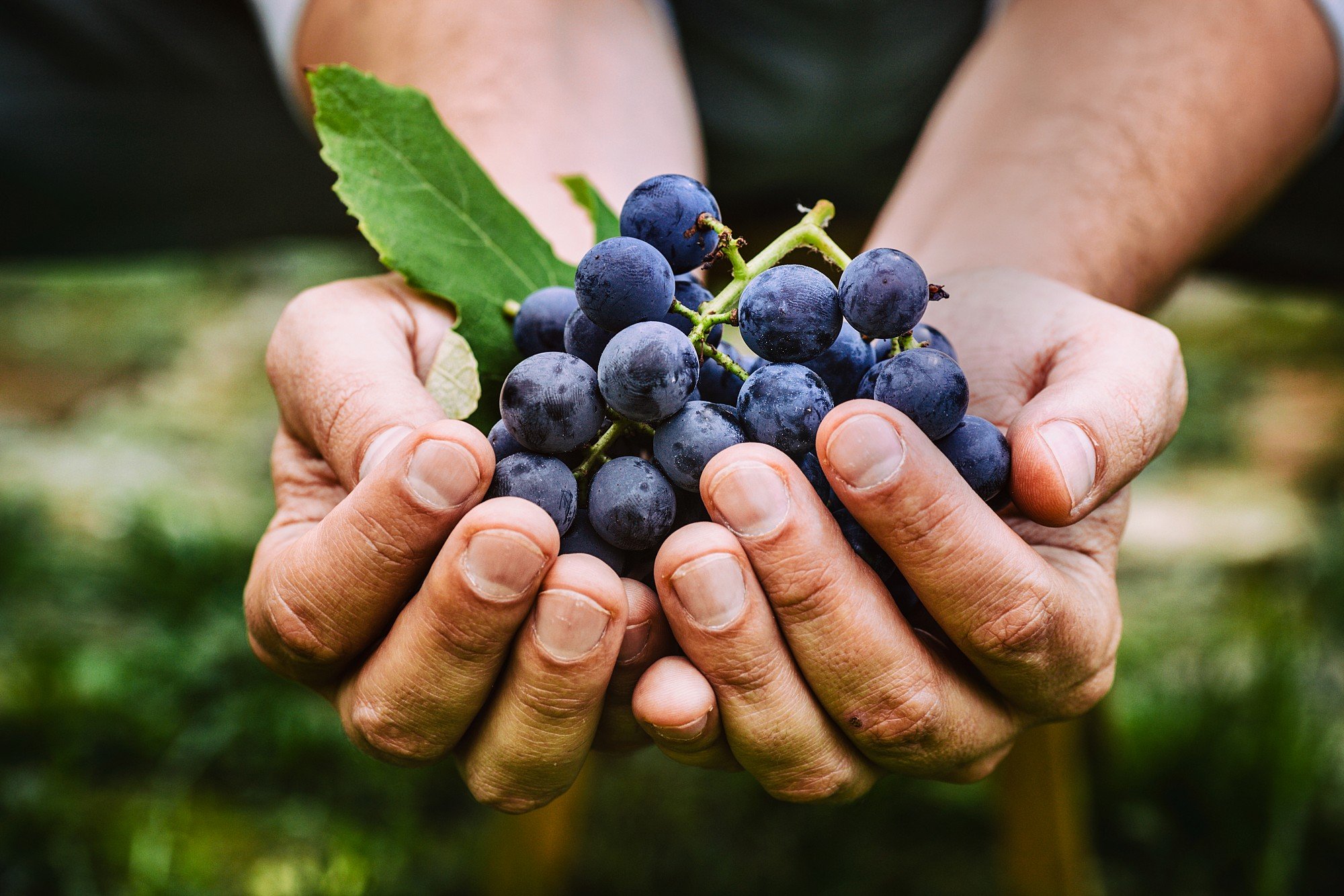 Written by Greg Merrill
For more than 15 years, Pan American has been fortunate to count one of the oldest family-owned wineries in Northern California amongst our clients. This vineyard enjoys unique geology and diverse soils that enable the production of high-quality wine labels.
We began handling the winery's crop insurance in 2002. Since then, our business relationship has strengthened, and the client has become familiar with our expertise in the agricultural sector. In 2009, the client entrusted Pan American to place all other lines of coverage.
This decision was heavily influence by Pan American's recommended approach on covering their property risks. As we explain to all current and prospective clients, vineyard and winery operations have unique property-and-casualty exposures, yet many brokers default to a simple Package Policy to cover stock. As a result, there can be numerous exclusions and policy-form limitations. Rather that instituting a one-size-fits-all strategy, our approach comprises investing significant time with our clients to fully understand their potential risks, followed by outlining a range of alternative strategies.
For this particular client, we explained the advantages of using a "Stock Throughput Policy" (STP) rather than the Property Coverage part of a Package Policy. (An STP is an "all risk" insurance policy that provides seamless coverage from the field to final sale.) Unlike the Property Coverage in a Package Policy, a properly tailored STP can offer growers and distributors comprehensive protection against numerous perils, including earthquake, flood, and contamination.
Earlier this year, during production, a valve malfunctioned and several hundred gallons of fine wine in process—valued at more than $250,000—were lost. Coverage could have been excluded had they relied on a basic Package Property coverage, but because they had already implemented the "all risk" STP, it was fortunately a covered loss.
Do you have the correct coverage in place for your unique exposures? Contact us for a consultation today.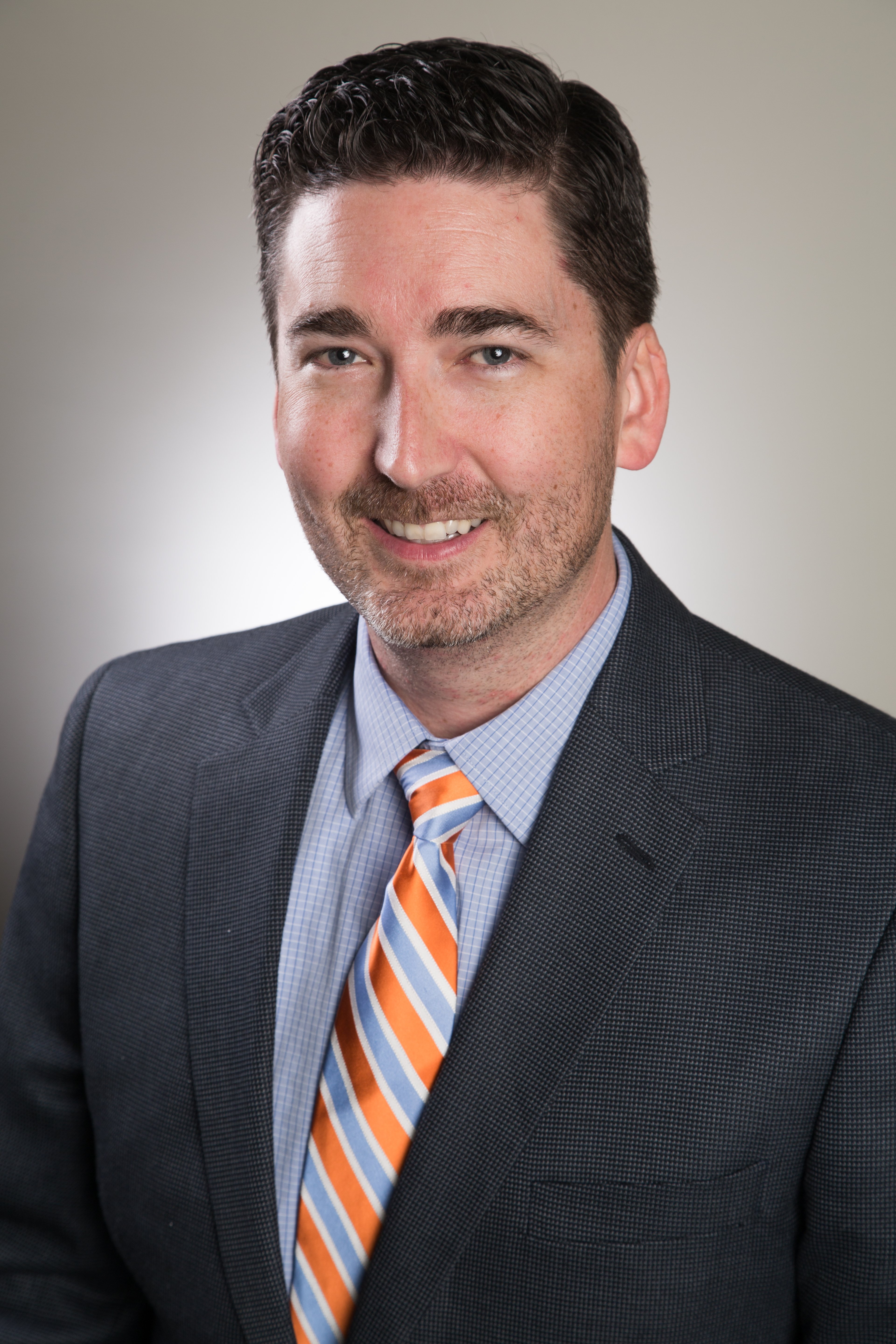 About the Author:
Greg joined Pan American more than a decade ago focusing on crop insurance. He soon began to practice other lines of insurance and is now versed in both Property/Casualty and Life/Health. In 2009, Greg was appointed Director of Pan American's crop insurance division. Greg is dedicated to excellence in his field and is committed to providing comprehensive insurance coverage solutions to his clients. He specializes in agribusiness and has clients throughout Northern, Central & Southern California.
Designations & Achievements:
CIC – Certified Insurance Counselor
AFIS – Agribusiness & Farm Insurance Specialist
National Alliance School for Producer Development (Graduate)
2009 President's Award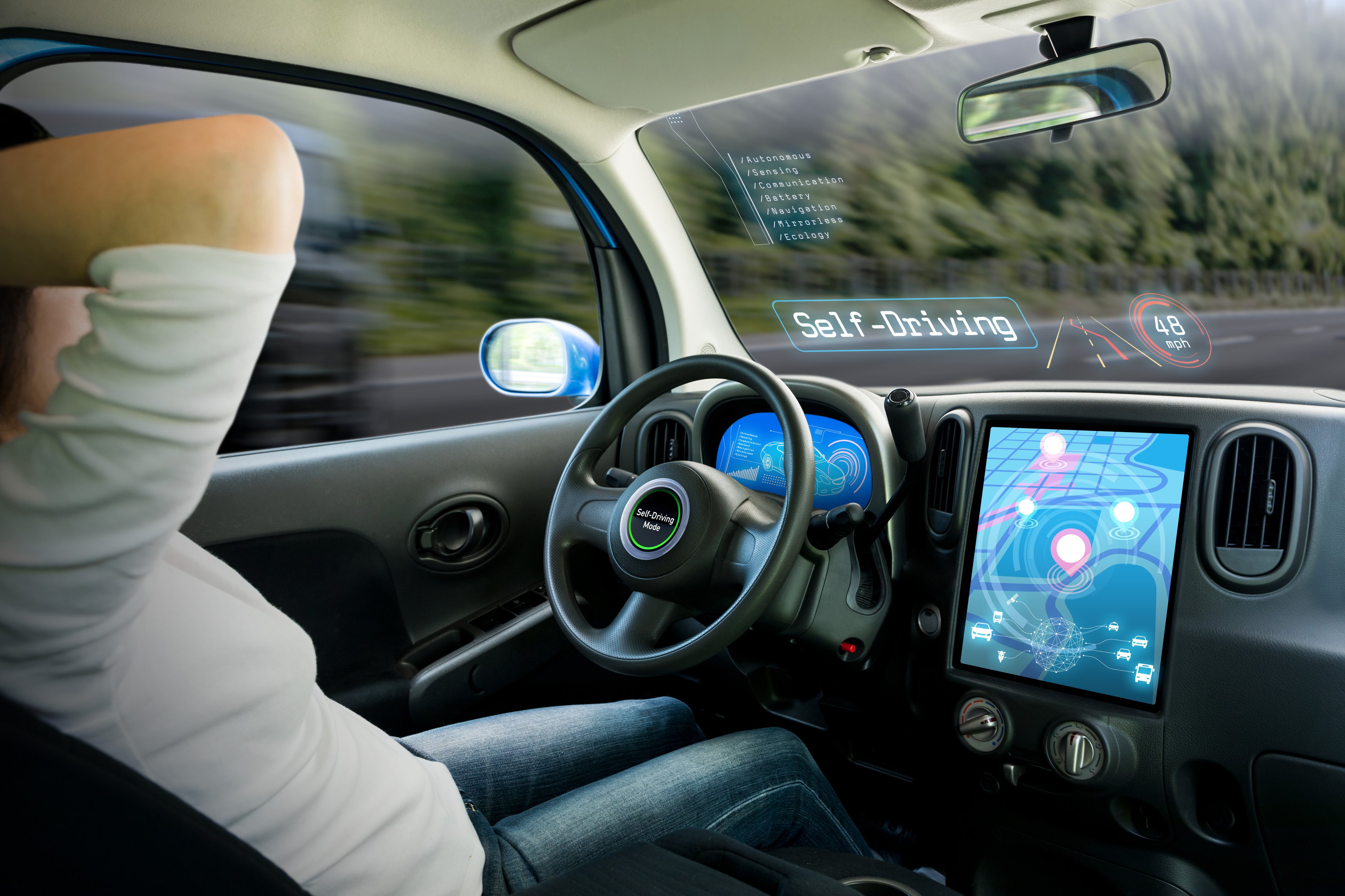 Technological breakthroughs in self-driving—AKA autonomous—vehicles are dramatically changing life on the highway. The transition to machine-led driving is affecting how consumers and the auto and insurance industries view auto coverage. As this market continues to develop, the Ascension Transportation Practice is monitoring developments and sharing our take and the observations of others, with you.
We are currently seeing two ways autonomous vehicles are affecting the risk-management and insurance landscape:
Effect #1: Risk is Shifting
Autonomous vehicles are proving to be safer than human-piloted ones. Crash rates for Teslas have dropped 40 percent since the company introduced Autopilot technology. This trend is starting to directly affect the cost of auto liability insurance. In response, Farmers Insurance recently reduced premiums 25 percent for a ride-sharing firm that uses Teslas in its fleet.

Commentators note that over time, driverless cars will shift liability to the manufacturer. Accenture's Head of Global Insurance sees greater products liability and cybersecurity exposures ahead.
Effect #2: The Way We Buy Auto Insurance is Changing
In a recent Berkshire Hathaway briefing, Warren Buffet indicated that the increased prevalence of autonomous vehicles and artificial intelligence is a threat to the current business models of traditional players like its auto-insurance subsidiary, Geico.
New players like Google, Apple, Amazon, Verizon and Tesla are in an excellent position to disrupt the industry and corner as much as 20% of the auto insurance market. Tesla is already selling insurance with its vehicles in Australia and Hong Kong.
Why Does This Matter to the Transportation Industry?
With the introduction of self-driving cars, humans inside the vehicles will essentially become passengers. Who will be held responsible for accidents and malfunctions—the driver, owner, manufacturer, or all? Much of the focus of that debate, to date, has been on cars. However, Google subsidiary Waymo has begun quietly testing autonomous vehicle technology on Peterbilt semi-trucks. In the transportation sector, self-driving won't mean driverless. It's likely a trucker will still be in the cab, most likely sitting in the driver's seat, ready to take control if something goes wrong. In that scenario, insurers will need to consider potential risks to the drivers, their loads, and other passengers and cars, as well as who (or what) is ultimately held responsible.
This post is brought to you by the specialists in Relation's transportation practice group. Do you have an interest in this topic? Get in touch.
For the first time since 2010, the Workers' Compensation Insurance Rating Bureau of California (WCIRB) is changing the formula for calculating experience modifications, effective January 1, 2017. This could impact your Workers' Compensation premiums.
What is an Experience Modification?
Experience rating is a method that compares an employer to other companies in its industry class based on their historical claims experience. It is expressed as a percentage—called an experience modification factor, or "Ex Mod"—and utilizes past loss experience to help predict future losses. The Ex Mod is applied against premium and either penalizes a company (if its loss experience is worse than the industry average) or rewards it (if its loss experience is better than the industry average). Experience modifications create a powerful incentive for employers to prevent claims and control claims costs.
How is it Currently Calculated?
The experience modification rating process uses what is known as a split point of $7,000. An insured's actual losses below $7,000 are considered primary and go into the formula at full value. Losses above the split point (to a maximum of $175,000) are considered excess losses and have less weight in the formula. Dividing losses into primary and excess components gives greater weight to loss frequency, which is typically more controllable by the employer, than to loss severity, which is typically caused by less predictable catastrophic claims. The current formula, in effect since 2010, is a one-size-fits-all approach for all employers regardless of company size.
How will it be Calculated Starting January 1, 2017?
WCIRB found that the pattern of claim frequency and severity in California has changed over time, and the single $7,000 fixed split point was "no longer producing optimal results." On January 1, 2017 it will be implementing a variable split point methodology where, depending on the size of the employer, there will be 94 different primary loss split points between $7,000 and $75,000. Losses above an insured's split point will no longer be used in the experience modification calculation. The overall effect of the change will be to give greater weight to claims frequency while claims severity, although still a factor, will be limited at no more than $75,000.
What is the Potential Impact?
The WCIRB states: "While the variable split point plan represents a fundamental change in the values used to calculate experience modifications, there is no expectation that experience modifications for California employers as a whole (emphasis added) will change." However, each individual insured's experience modification will be dependent not only on its losses, but also on its size. Under the new formula, insureds whose split points increase above the current $7,000 level will have a greater amount of their losses designated as primary and will be more negatively affected by frequency than severity.  This in turn could lead to an increase in their Ex Mod. On the positive side, the $75,000 excess cut off limits the impact of catastrophic losses which should especially benefit smaller employers.
This article was first published by Captive Review, and written by Richard Cutcher.
California-based Ascension Insurance Services is expecting to add a second cell to its segregated portfolio company (SPC) in the Cayman Islands.
Captive Review reported in February 2015 AARIS Insurance Company SPC, owned by Ascension Insurance Services, had formed the jurisdiction's first portfolio insurance company (PIC) – AGG 1 PIC.
Legislation enabling PICs, comparable to incorporated cell companies (ICCs) in Guernsey, came into effect in January 2015.
"We were up against a tight deadline because the renewals for the members were in February and the legislation was only passed the month before," Paul Tamburri, west coast risk management practice leader at Ascension Insurance Services, told Captive Review.  "We had to get the fronting in place and ensure the carrier understood they were now contracting with the PIC rather than AARIS."
When AGG 1 PIC was established it originally had 13 members.  That has since grown to 15.  All members are agriculture businesses with California or Arizona risks writing workers' compensation.
The rush to find a solution for the original 13 members came about after the owners of a separate Bermuda segregated account company (SAC) changed hands and the clients in two of the three cells wanted to continue working with Ascension.
Tamburri said one of the reasons the SPC option was so attractive to Ascension was they saw the potential to offer a PIC solution to other groups of clients.
"We are already working on a segregated portfolio which we hope to get running by 1 April," he added.  "That cell will be for another group of agricultural clients and is also for workers' compensation."
Ascension also works with the trucking industry and education institutions.  A large part of its client base is non-profits and the firm is considering setting up another vehicle especially for medical stop-loss.
"The SPC is a big opportunity for our company as a whole, and not just for this one PIC," Tamburri said.
This article was first published by Captive Review, and written by Richard Cutcher. Captive Review was launched in 1999 and caters for the risk management and captive insurance communities.
Please join us for a seminar and panel discussion, led by Shiraz Saeed, Cyber Specialist at AIG, and John Simios, ARM, AAI, Vice President, Captive Resources LLC.
This seminar will focus on sharing ideas and expertise regarding creative risk transfer solutions and assessing new and growing exposures for middle- market companies.
Questions Answered/Topics Covered:
Market Update: Property & Casualty and Employee Benefits
How can I assess my Cyber Risk?
Am I large enough for a Captive? Isn't that only for large companies?
What are rates doing? Should I expect an increase in next year's renewal?
Regulatory Environment Changes: OSHA, ACA Compliance
Learn about current Trends and Best Practices
Date:
Thursday, October 29th, from 8:00am to 10:00am
Location:
Charlotte Country Club, 2465 Mecklenburg Avenue, Charlotte, NC 28205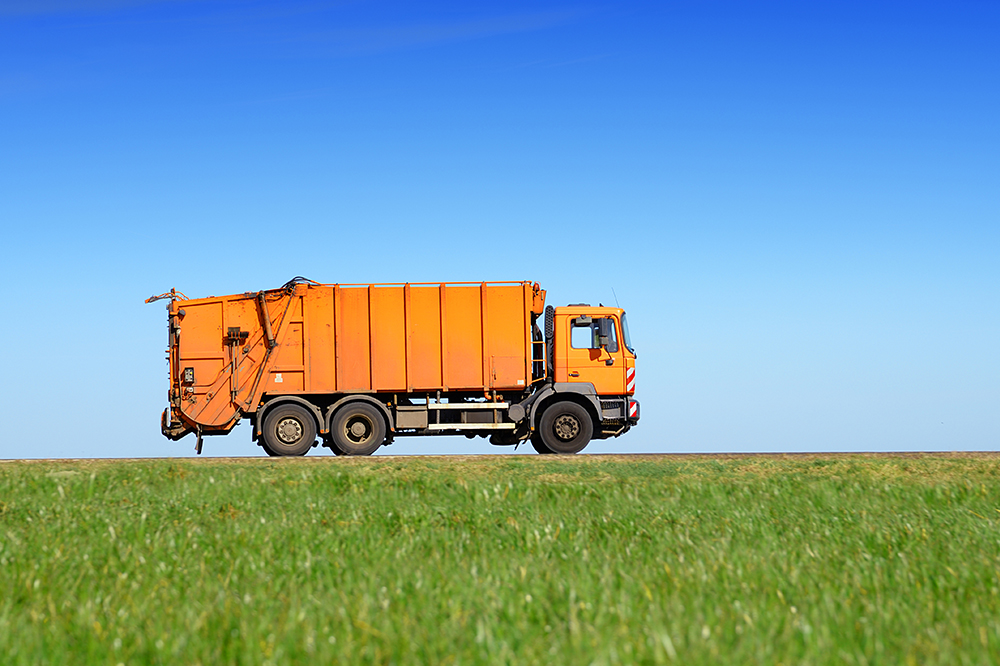 The economy simply can no longer be the excuse as to why safety is not a top-tier priority in the waste and recycling industry. During recent challenging times, companies of all shapes and sizes elected to adopt a cost-cutting focus simply to survive, causing many to rethink their investments (both time and money) in programs related to fleet management and safety.
In 2013 as a result, the number of industry fatalities spiked by more than 25 percent, which boosted the waste-and-recycling industry to the fifth most dangerous profession (up one spot from the prior year). All workers in this industry should be focused on how to increase the odds of getting drivers home safely to their families each day.
Traditional Approaches to Injuries
Mindsets around safety in our industry have frequently been based from "nature of the beast" to "the employee has to be held accountable… I can't hold their hand." Driving a compactor truck loaded with nearly 10 tons of waste is an extremely dangerous profession.
Any profession can be made dangerous while operating with a laissez faire attitude. Safety starts at the top of the organizational chart and must be constantly visible. If safety is driven home on a routine basis with a set of professionally crafted operating procedures, the waste industry can be thought of in the same light as our other trucking brethren. Insisting that a driver is 100 percent to blame and responsible is like saying a sales individual is in charge of the overall financial performance of the company. While they drive growth that directly impacts the bottom line, they are only part of the solution; not the end all/be all.
The most prevalent and damaging company environment is the all too familiar lip service to risk and injury mitigation efforts. In this scenario, some signs are put up in the break room, and a safety-first pizza lunch is provided every once in a while. These gestures are not entirely wrong, but they must be included in a much larger overall safety-imperative effort. One driver, making one bad decision, can completely change the entire direction of a company.
Damaging Consequences from Traditional Mindsets
There are significant, and often unrecognized, outcomes from injuries within our industry, including, but not limited to, the following:
Increased out-of-pocket expenses
The inability to bid on certain jobs
Rising insurance premiums
Declining customer satisfaction and retention rates
Weakening driver attraction/retention and absenteeism
A company doing the bare minimum in regards to protecting its most essential assets (its people) is much more likely to experience downward spiraling financial performance. The next time a garbage truck passes, wonder whether or not the team carrying out that service is satisfied with what they are doing or if they're just putting in their time. It might change how close you are willing to drive hugging the center line.
Due to being in the high-frequency/high-severity quadrant when it comes to employee injuries, waste and recycling companies are discovering it is increasingly difficult to find more than a handful of insurance carriers that provide coverage for our industry. Carriers are funny—fond of premiums. Excessive claims? Not so much. The rising litigation costs, followed by increasing fatality rates, are ugly to see. Barring companies embracing the safety imperative, as opposed to giving it lip service, these trends will only get worse.
The Good News
The waste industry does have a lot of things going for it as far as finding well qualified drivers. They are home at night. The hours worked often leave free time during the middle of the day for employees to take care of personal needs. Drivers are familiar with routes and work within a limited radius. Helpers are used in residential vehicles. And the weather does not affect their weekly number of hours; as is often the case in other trucking industries. The waste and recycling industry is generally thought of as stable in terms of hours worked and providing steady pay. This being said, employees have to know that they are regarded as valuable tools that need to be consistently sharpened.
So how do you know you have an effective program in place that will generate long-term success, stability, and reverse the trend of profit drain? It all starts with the Proactive Risk Approach (PRA). This PRA is based on a sequential and protected process.
Assess your current situation and find the deficiencies. You're only as good as your weakest link.
After the gap identification, address the low-hanging-fruit improvement opportunities you've known about for a while and have put off.
The most important aspect of a proficient PRA is to not stop here. Companies must invest in a multi-prong approach that addresses the true problems rather than simply masking the symptoms.
Core Elements of an Effective PRA
These additional steps are essential:
Select Drivers Carefully
This is an ongoing practice—not an event. What happens if you lose your best driver tomorrow? How do you replace them? Creating a list of qualified prospects and working it frequently allows for a much less severe situation than starting from scratch. In the hiring process, lowering your standards should never be an option. If you don't find a worthy hire, don't settle or force a hire.
Create a Safety-First CultureSuch an environment cannot be faked. The buy-in must come from the top and trickle down. Keep in mind your team members will listen to what you say far less than they'll watch what you do.
Keep Safety Training Ongoing
Training is not reserved for new hires only; it must be an ongoing initiative, be regularly enhanced, and be designed to enhance and encourage everyone to be their best at all times Creating open communication with all employees strengthens any culture of safety.
Maintain Visibility
The PRA cannot be a flavor-of-the-month program. Employees must know who they can and should turn to and should be encouraged to identify hazards or best practices. Employees are the ones who truly establish and carry out company culture.
Monitor Your Results
Any effective PRA must quantify the program outcomes. This can be done in a number of ways (e.g., sick days taken, tardiness, increased retention, customer-service ratings, yards collected per hour, maintenance dollars versus fines, etc.). Share metrics with your employees to spark a friendly competition.
Recognize and Reward Improved Performance
Incentives must be provided for clean MVRs and roadside inspections, turning in all paperwork correctly and on time, improved customer-retention rates, customer surveys, etc.
Assess Your Insurance Program Regularly
This ensures the retention versus transfer balance of potential threats in focus and will gauge if your limits are optimal given current market conditions and risk appetite.
Continue to Fine-tune
There is no one program that will be perfect for every company, and even if there were, things change. The culture of the company is going to evolve, so be flexible in finding what works, as long as safety remains top of mind.
Most companies don't have adequate resources to establish and maintain a PRA program alone. It's essential to partner with the right team, so seek out firms with insurance-industry experience, in-house resources, knowledge and working capital to provide external resources, and a documented track record of success mitigating injuries and overall loss with waste/hauling and recycling clients. It's never too early to improve your overall safety program, as the short- and long-term returns are excellent. Ramp up your safety culture driven by a PRA, and you'll experience an exceptional ROI.
About the Authors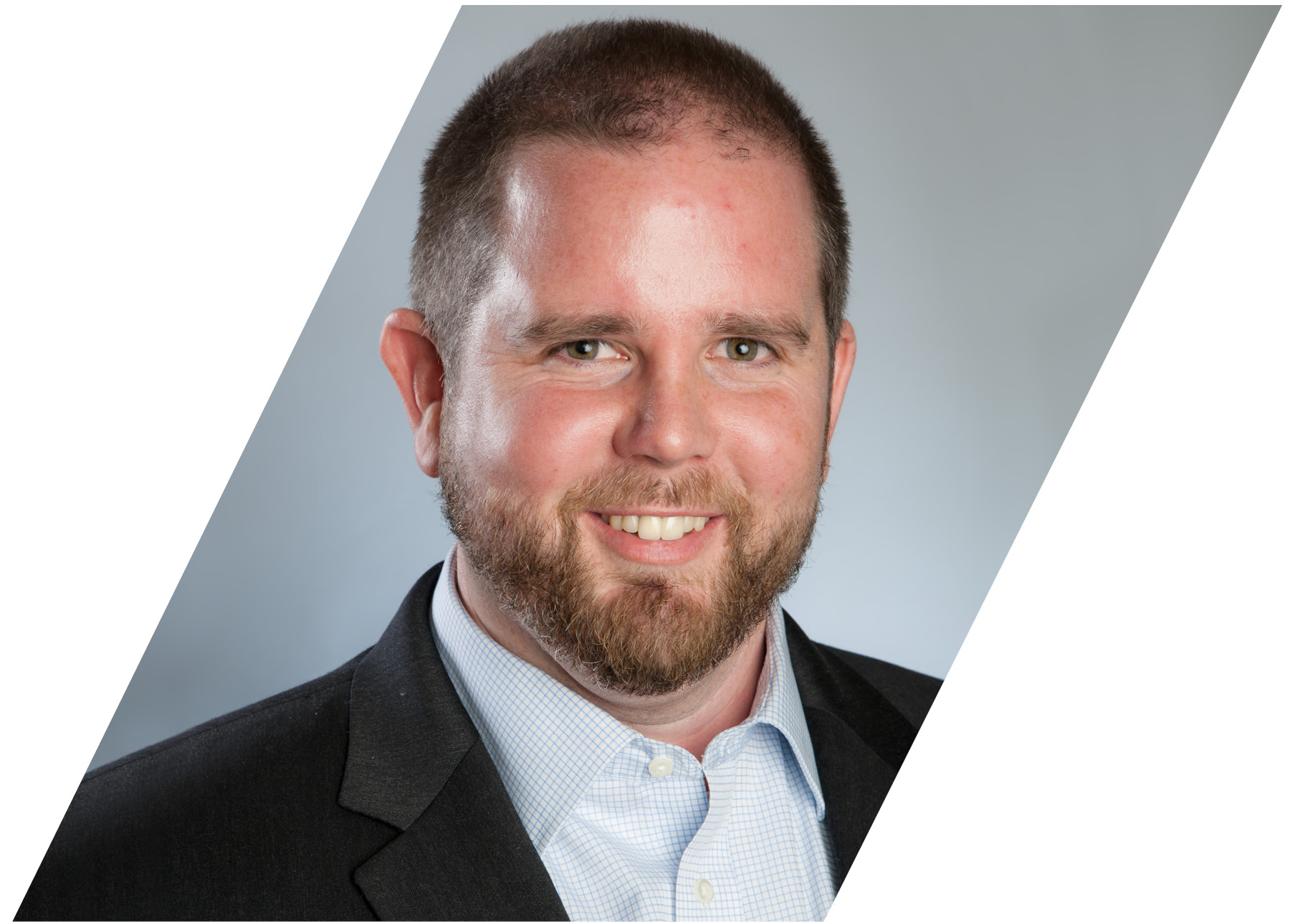 Steven Billings is a risk advisor in Relation's waste-management practice focused in alternative risk solutions and value-added services. He can be reached on LinkedIn, via email at [email protected] or via phone (704) 688-1285.
George H. Lucas, Ph.D., is director of coaching and learning at Schul + Baker Partners of Dallas, TX. He can be reach via email at [email protected] or via phone at (469) 291-5493.
This article originally appeared on the Waste360 website.