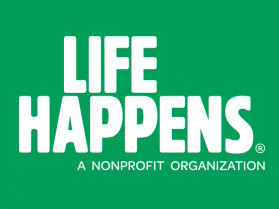 About Life Happens
Life Happens is a nonprofit organization dedicated to helping Americans take personal financial responsibility through the ownership of life insurance and related products, including disability and long-term care insurance. They were formed in 1994 by seven leading insurance producer organizations, which recognized the need to better educate the public about important insurance planning topics.
Life Happens consistently creates impactful and award-winning content that consumers see and the industry uses. They've garnered awards and nominations from the Webby Awards, Best in Biz Awards, Web Awards, The Telly Awards, and others.
Check out one of their videos below on the long-lasting effect of life insurance. It's short, only 90 seconds, but truly powerful.